Project Management Institute (PMI) offers Project Management Certifications to those who qualify for these certifications. In addition to PMP Certification, PMI also offers CAPM (Certified Associate in Project Management) certification. CAPM certification is for people who are starting the project management profession or for people who aspire to acquire the essentials of project management knowledge. This article aims to provide the entry-level project management aspirants with all the details of the CAPM Exam. So if you want to pursue your career in the project management discipline right from the start, then this article about the CAPM exam is a perfect read for you.
CAPM is an entry-level certification to acquire relevant skills and knowledge about project management. It is a global acceptance that certified professionals have the project management and managerial skills to complete projects on time, inside scope and below budget. The market is always on the look for such certified professionals. PMI certifications are well-known brands to claim this level of trust across the globe.
In this article, we will review various CAPM Exam tips which will help CAPM candidates to be well informed, to plan better and to pass the CAPM Exam in their first attempt.
What is the CAPM Certification?
Certified Associate in Project Management (CAPM) Certification is one of the internationally recognized certifications in Project Management which is provided by the Project Management Institute. This certification is for those who have less experience in the project management area or for those who are interested in pursuing their career path in project management.
In any typical project, there are team members who contribute their specialist skills whether these are related to software, construction or any other domain. These will help them to work better in a project environment, understand the challenges and work with the project manager in a more aligned manner.
What are the benefits of CAPM certification?
CAPM certification brings several benefits to its credential holders.
When you do not have the experience required to sit in the PMP Exam, CAPM Certification is a good option because it gives you the foundation for the project management area. So you have an opportunity right from the start of your career to obtain project management skills that are globally recognized.
You prepare for the CAPM exam based on Project Management Body of Knowledge (PMBok) which is revised by PMI on a regular basis to cover the latest trends and updates in the project management discipline. So your CAPM certification acknowledges that you have a good understanding of project management knowledge areas, process groups along with tools and techniques.
The dynamic environment poses a lot of challenges to upcoming professionals. Companies seek the best talent which is recognized through global certifications like CAPM. So companies prefer such candidates as their induction in the project teams will be a plus for the project completion.
Employers value PMI's certifications. Hence the certified candidates get preference as compared to their noncertified professionals. In other words, the CAPM certified professionals are in more demand and also they get a 20% higher salary as compared to non-certified professionals.
CAPM certification enables individuals to handle the primary challenges of project management. So within the organization and the project teams, CAPM professionals are likely to get more opportunities.
As shown in the market research, project management skill is in higher demand in almost all organizations, and by 2020, nearly 1.57 million new positions will be created globally. To fill in these vacancies, the certified project managers and associate project managers are on top of the list.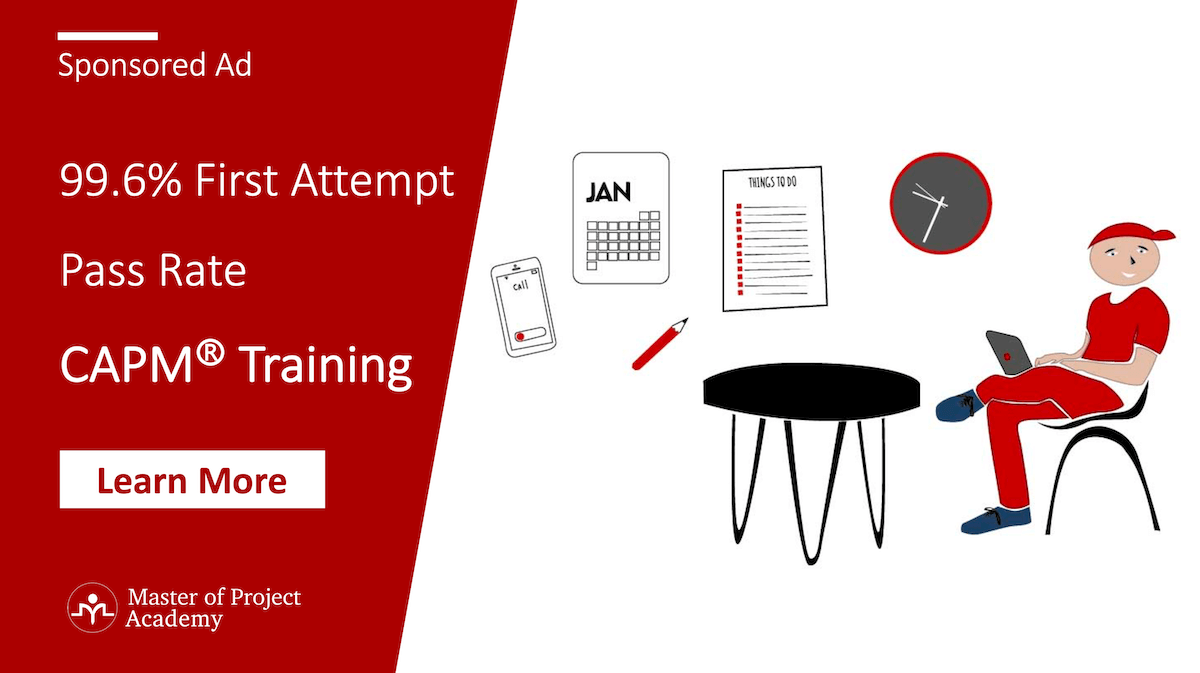 What are the CAPM exam requirements?
PMI sets quite an elaborative criterion to appear in the CAPM Exam. Like other certifications, PMI is very considerate to ensure that the aspirants are well equipped with the desired education. In addition to this education level criteria, the CAPM exam requires Project Management education. So there are two options to meet the eligibility criteria for the CAPM Exam.
CAPM Exam Requirement
Education – Secondary diploma (high school diploma / global equivalent)
Project Management Education – 23 contact hours of formal education
A comprehensive 23 contact hours CAPM training is always helpful for the aspirants to understand the foundation level knowledge of project management framework. In addition to this, you get a guided roadmap on how to prepare for the CAPM Exam. This will help you enhance your chances to qualify the CAPM Exam in your first attempt. Furthermore, with the formal CAPM training, you can expedite your eligibility path as it takes 23 contact hours.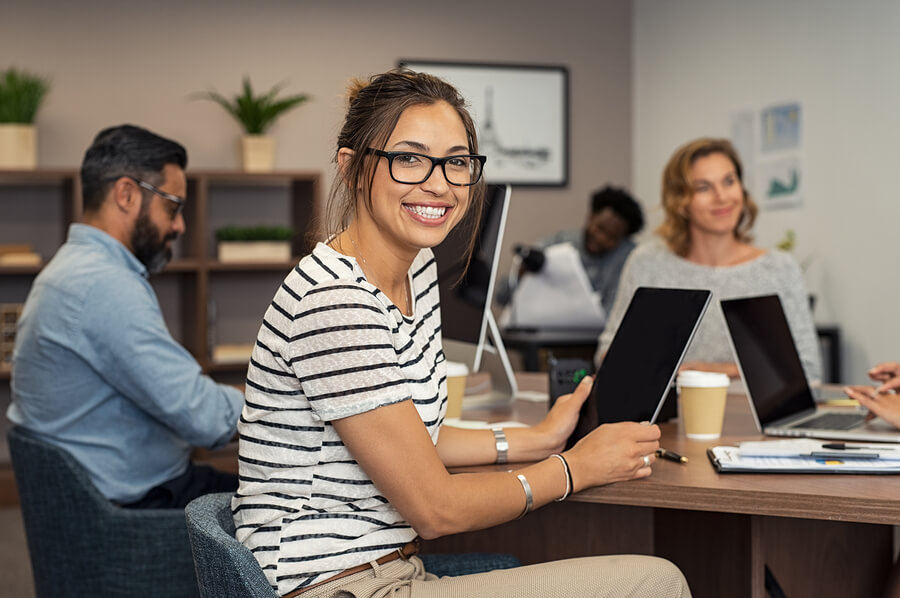 What is the CAPM exam structure?
 CAPM Exam Basics
The CAPM exam is more simple than the PMP exam because it follows the PMBOK more closely. This certification is created for people who are beginning in business and who want to pursue a job in project management, not for those with practical job experience as a project manager. Therefore Certified Associate in Project Management (CAPM) is a "knowledge-based exam" while the Project Management Professional (PMP) is an "experience-based exam".

All the questions of the CAPM exam are focused on "A Guide to the Project Management Body of Knowledge". As the structure of the CAPM exam requires learning the basics of project management, hence the outline of the CAPM Exam is aligned with PMBoK published by PMI. PMBoK covers the project management framework which includes project management basics like organizational context and projects, project life cycles, project management framework, project management processes, and project management knowledge areas. The main topics of PMBoK include:
Project and organization lifecycle
Project management processes
Integration management
Scope management
Time Management
Cost management
Quality management
Human resource management
Communications management
Risk management
Procurement management
Stakeholder management
CAPM Exam Structure
The CAPM exam is made of 150 multiple-choice questions. But out of these 150 questions, 15 are considered pretest questions. Pretest questions do not affect your score and they are only utilized in the exams as an effective and legitimate way to test the validity of future exam questions.

All questions are placed throughout the CAPM exam randomly.
Number of Scored Questions = 135
Number of Pretest (Un-scored) Questions = 15
Allotted Examination Time = 3 hours
You need to note a key point here regarding the breaks you take during the CAPM Exam. There are no scheduled breaks during the CAPM exam, although if you need you are allowed to take a break. But don't forget that if you take a break during the exam, your exam clock does not stop during this a break. So you need to be careful about the time management of your breaks during the CAPM exam.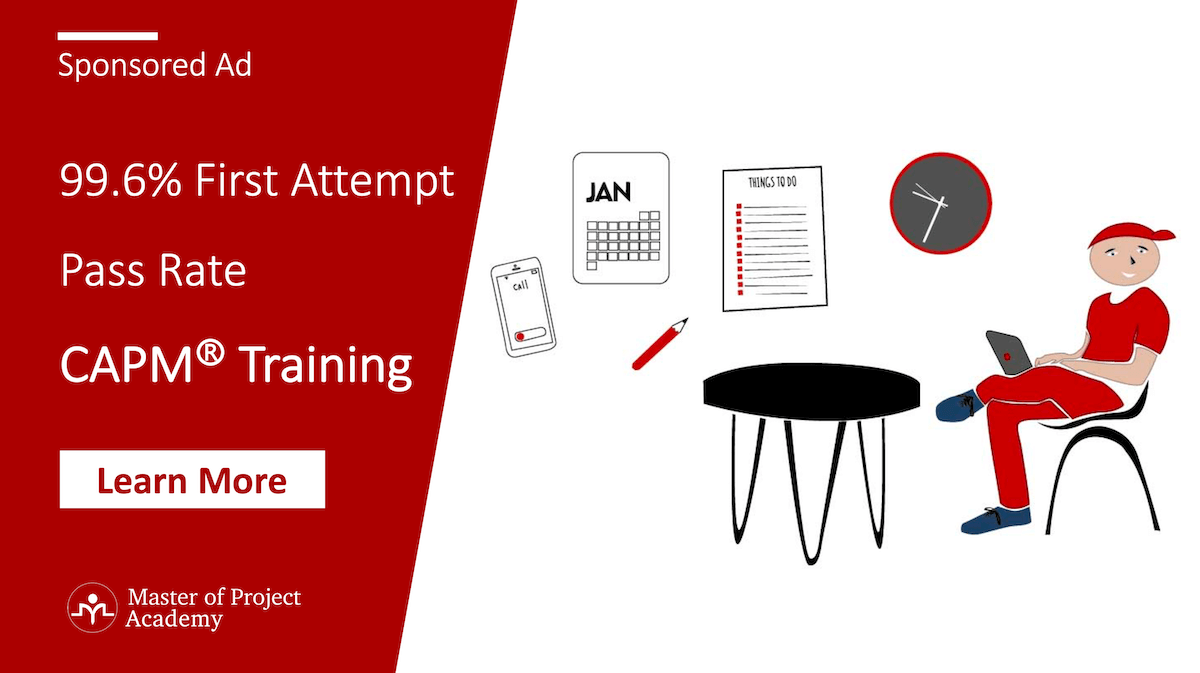 The CAPM exam begins with a tutorial and this tutorial followed by a survey. Both of them are optional and both of them can take up to 15 minutes to complete. The time you use to perform the tutorial and survey is not included in the examination time.
CAPM Exam Content Outline
As per PMI, CAPM Exam Content Outline's percentage-wise breakup is as follows:
| | |
| --- | --- |
| Content | Percentage |
| Introduction to Project Management | 6% |
| Project Environment | 6% |
| Role of the Project Manager | 7% |
| Project Integration Management | 9% |
| Project Scope Management | 9% |
| Project Schedule Management | 9% |
| Project Cost Management | 8% |
| Project Quality Management | 7% |
| Project Resource Management | 8% |
| Project Communication Management | 10% |
| Project Risk Management | 8% |
| Project Procurement Management | 4% |
| Project Stakeholder Management | 9% |
| Total | 100% |
What is the CAPM exam passing score?
Even if there is a common opinion that you may pass the exam if you score above 61 %, actually no one can guarantee the truthfulness of this. I suggest you aim for more than 70% in your CAPM exam.
Yes, it is a common belief that 61% is the passing score for the CAPM exam. However, this is not an official passing score as no hard carded passing score is available. The passing score is subject to PMI discretion. The most important point you should consider is what should be the percentage of practice tests while your preparation. That can help you assess your readiness to crack the CAPM exam. I can safely recommend that aspirants must score at least 70% in their practice exams to guarantee their success. The better the practice score, the better the chance to succeed.
What is the CAPM Exam Cost?
There are three main costs of CAPM exam:
Training fee
Exam fee
CAPM Exam Preparation time
CAPM Exam Training Cost
As per the requirement criteria defined by PMI to sit in the CAPM exam, the training requirement applies to sit in the CAPM Exam. You need to attend project management training of 23 contact hours. So  the training is mandatory.
How the training is helpful for CAPM exam?
As it is mandatory that the aspirant gets 23 hours of training to sit in the CAPM Exam. Therefore you can opt for 23 hours training program offered by the training providers. However you may also opt for 35 hours of PMP training. But it totally depends on your feasibility.  As it will take more time and more cost specially in the live and virtual class room formats.
The training will get you aligned with the PMBoK. You will cover the latest trends, project management processes, knowledge areas, tools, and techniques. Also, these trainings are helpful as they focus on the CAPM exam preparation. So you learn good tips and tricks along with activities and mock-ups.
Furthermore, you may opt for a PMP course of 35 contact hours to sit in the CAPM Exam. This will get you good exposure to the project management framework along with additional tasks and activities. In addition to this, these 35 contact hours will also help you to apply for the PMP Exam at a later stage. However, this certainly means more costs associated with the training.
Training providers offer different training formats
There are many training providers from which you can acquire the CAPM training. These training providers offer training in various formats. These formats include in-person classroom training, virtual classroom training, and e-learning. Therefore, the cost of training is subject to the training format you opt for the preparation. Online training options start at a relatively low cost.
I think the provider with the best cost-performance ratio is Master of Project Academy. Master of Project Academy PMP Training is reasonably priced, additionally, they have several enrolment options which start from $67/month. Finally, Master of Project Academy PMP Training has a 99.6% first-attempt pass rate with a very good refund policy.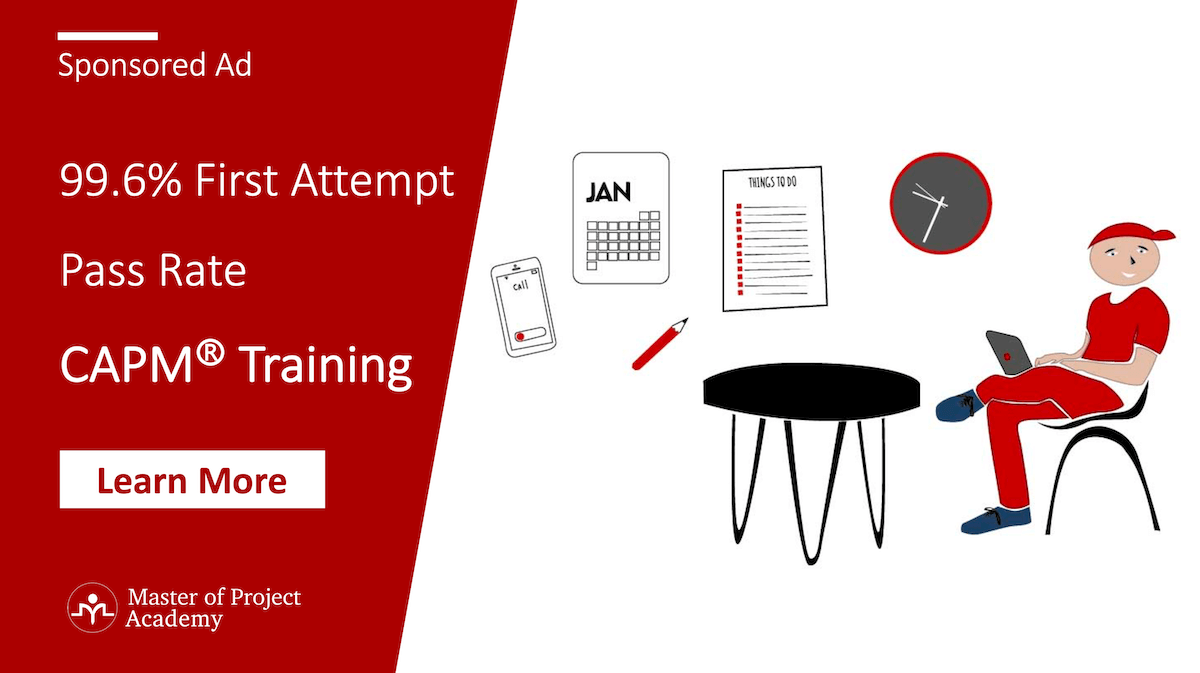 Exam Fee 
Once you have completed the requirements pertaining to education and 23 contact hours of training you have to take the CAPM exam in a Pearson VUE test center. However, first, you have to complete your CAPM application. Based on the acceptance of your application by PMI, you can schedule your exam date at your nearest Pearson VUE test center.
The CAPM Exam has an associated cost. This cost varies based on the PMI membership of the applicant. The following table shows the CAPM Exam fees distribution for PMI and non-PMI members. The table also displays the cost of re-attempt examination fees. This fee also varies whether the candidate is a PMI member or not.
| | | |
| --- | --- | --- |
| CAPM Examination | PMI Member Examination Fees(USD) | Non-PMI Member Examination Fees(USD) |
| CAPM Exam – First Time | $225 | $300 |
| CAPM Re-attempt Examination | $150 | $200 |
PMI membership offer benefits
Let me share with you the price of the PMI Membership. There is a membership fee of $129 and a joining fee of $10. However, this membership saves you a certain cost at the time of the CAPM Exam payment. One can also avail of the benefit in case of an examination re-attempt. There are also some other benefits of being a PMI member. The PMI membership offers the following benefits to the members:
You gain free access for downloading standards, guides and other valuable material relevant to Project management. This also includes the Project Management Body of Knowledge(PMBok). All the material is available on the PMI site pmi.org.
Variety of templates that help project managers
Access to webinars and events
Discounted price in the examination fees and re-examination fees
Discounts price in the CCR renewal fees
Therefore, I recommend you to opt for the PMI membership prior to initiating your CAPM Exam application.
CAPM Exam Preparation Time
Once you complete the CAPM Exam training and earn 23 contact hours, then you need to start the self-study and self-assessment period. This is a critical time that you spend to ensure that you can qualify your CAPM Exam. This Exam preparation time is the intangible cost that you need to invest in terms of time and effort.
The advantage you get with the CAPM training is that your study roadmap is pretty much defined. The training providers may also suggest a CAPM exam preparation roadmap. So you can follow this training plan after the training. Even though you can start your self-study prior to the training, following the roadmap after the training is more effective as you already have an understanding of the process framework and project management basics.
This time may vary from 2 to 3 months based on your daily and weekly effort in terms of hours. If you have bought an online preparation course, then you should go through your course to initiate your follow-up preparation plan. These online courses help you repeat the lectures where you find gaps in your preparation. So you can boost your study road map with an online course.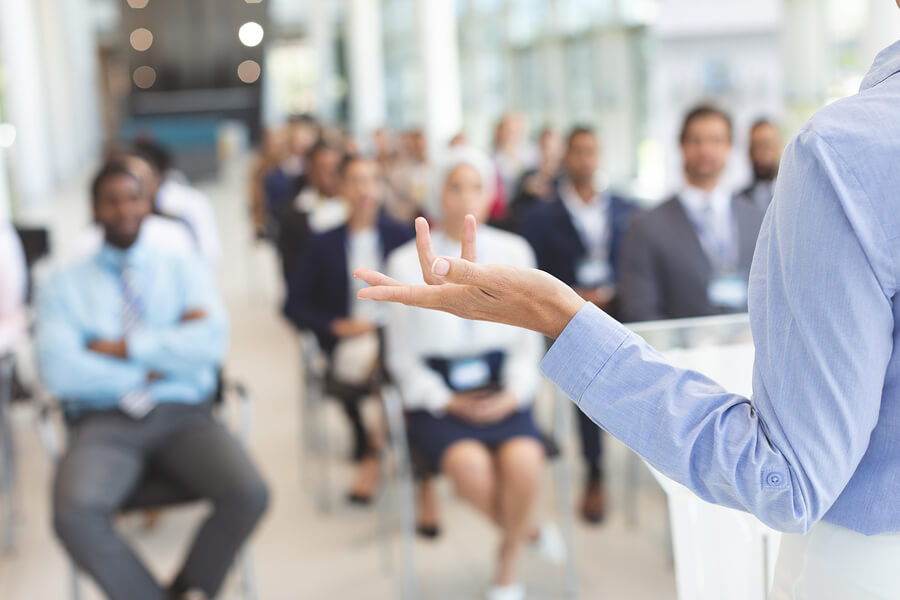 How should I apply for the CAPM Exam?
The following steps give you an overview of the CAPM exam application – from application submission to Examination.
Create a PMI Account at PMI.org
You need to create your account at PMI.org through the registration link. Once you initiate the registration you will follow the instructions for creating the account. On completion, you will get confirmation from PMI.
CAPM Exam Application Submission
There are two ways to apply for the CAPM Exam based on the delivery type. The examination delivery type is either Computer-Based Testing (CBT) or Paper-Based Testing (PBT). These tests are based on demographic locations. As in some countries, computer-based testing is available whereas in others only paper-based testing is available. Even though the preferred approach is Computer-Based Testing (CBT), in some areas, the Paper-Based Test (PBT) is the only way to take the CAPM exam unless you want to travel far from your location.
You can submit your CAPM exam application online OR you can send your CAPM application to PMI via mail. The response of PMI is faster for online applications so I suggest you submit your application online.
Once you start the application you have 90 days to complete the CAPM exam application at the most. It does not mean that you have to spend 90 days on the application submission. You can submit your application as soon as you complete the application.
You can use the online certification system to:
View your submitted application
View your examination eligibility status
Download PMI audit forms, if required
Apply and submit payment to take or retake any PMI examination and/or evaluation
Download receipts
Access your certification record and update your contact information
Download your exam reports with pass/fail status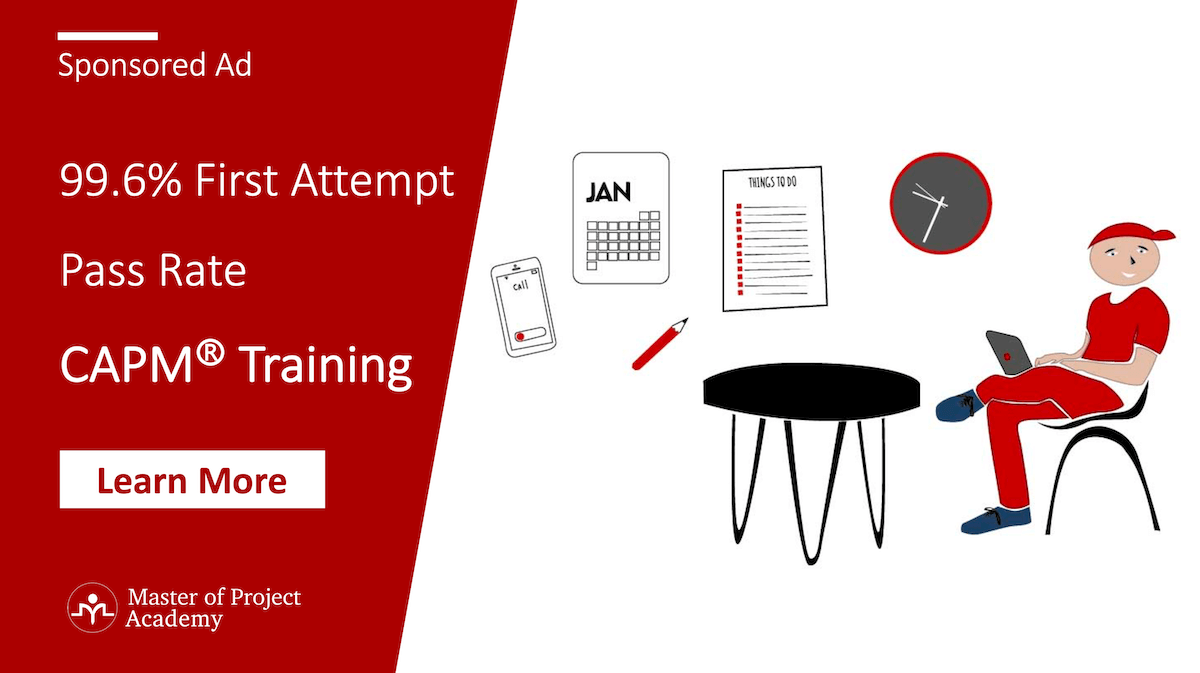 Application Review by PMI
After you submit the CAPM application PMI takes around 24 hours to review your application completeness.
CAPM Exam Audit Process
PMI randomly selects the applications for audit. In case PMI selects your CAPM exam application for the audit, you are given 90 days to send your Audit Package to PMI in response to the audit compliance required by PMI. You can submit your Audit Package as soon as you collect all the required documents to submit to PMI. PMI processes the audit material in 5-7 days.
During an audit, you will require to submit supporting documentation. This documentation will serve as evidence of what you claim at the time of application submission. In order to ensure your application compliance with the Audit process, you must send the following to PMI:
– Proof of education
You will need to provide a photocopy of your degree certificate for the highest level of education completed. As you already have the degree with you so not a big deal to get a copy and add it to your audit response bundle.
– Proof of 23 contact hours of project management education (If you have mentioned in the application)
Once you get training from a training provider, you earn 23 contact hours. All you have to do is get a copy of this certificate and add it to your audit response bundle which you will send to PMI in response to the audit selection.
– Details of your project management experience – Not required
As CAPM does not require experience of the applicants therefore you do not have to mention any experience in the application. As PMI states that individuals who do not have project experience but are interested in project management can benefit from CAPM  certification because it demonstrates their professional knowledge. Therefore no evidence is required in this regard.
Once you acquire all these above items and include them in your response bundle you will send the entire package to the address as provided by PMI. It generally takes PMI a week's time to receive the package, and process the audit. It is important to note here that you send all materials at one time, in one envelope. As sending audit documents separately can cause delay in the audit-review process. Once the audit of your application gets clearance, you can schedule your CAPM exam.
CAPM Exam Payment
In case your application is approved you will need to pay the exam fees. You can take the test only after the submission of the credential fee. The fee is subject to the type of the test as well as PMI membership. For computer-based testing, it is $225 for PMI members and $300 for non-members.
CAPM Exam Eligibility duration
Once your application is approved and you have submitted the CAPM exam fee, you are eligible for one year to appear in the exam. You can take the CAPM exam for a maximum of 3 times during the approved tenure of 1 year. For each appearance, you will submit the exam fee and schedule your exam. The CAPM exam fee for these attempts is also subject to your PMI membership ($150 for PMI members and $200 for non-members).
CAPM Certification Cycle
The certification cycle is 5 years from the date of passing the exam and re-exam is required for recertification. You must apply for recertification in the last year of your certification cycle, failing which you need to apply again as a new candidate for the CAPM certification.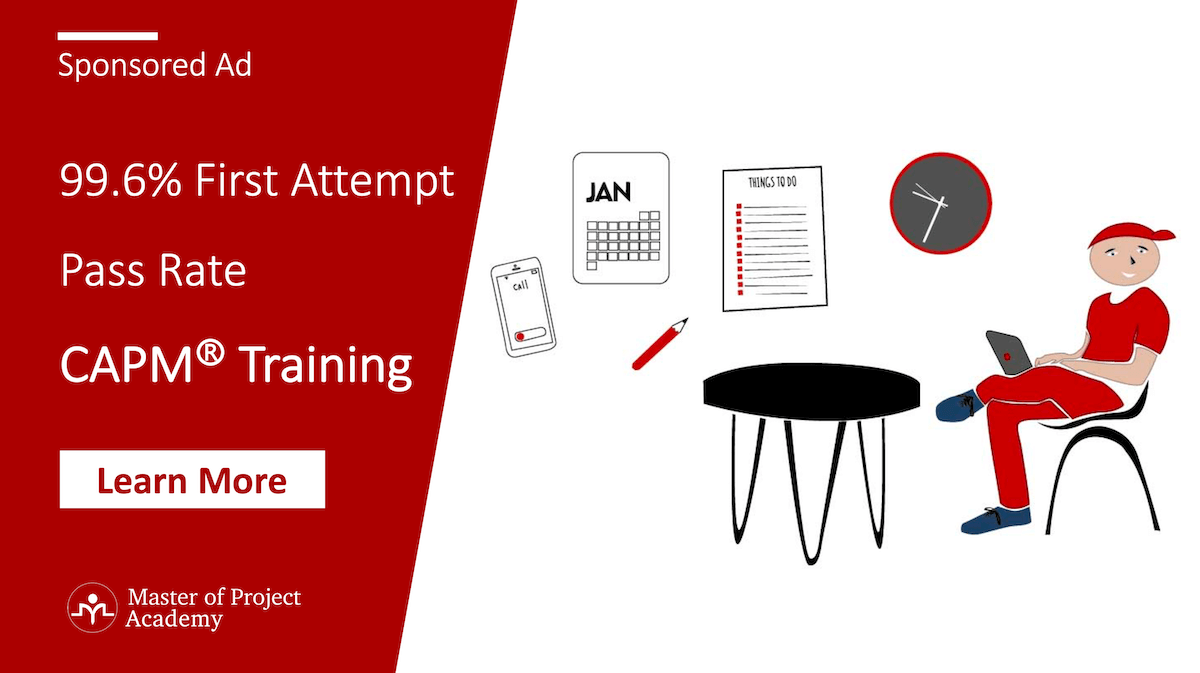 Types of questions in the CAPM exam
In the CAPM exam, you will have 150 questions to answer within 3 hours of duration. In the exam, you will encounter several types of questions that will assess your understanding and your ability to apply that understanding. Obviously, the CAPM exam does not assume you are an experienced project manager. But it assumes that you have the foundation of project management aspects in terms of the project management framework which comprise of process areas, knowledge areas, also the terminologies, definitions. Hence you will be evaluated in the CAPM Exam through different types of questions.
The questions in the CAPM exam will not be categorized for you in these types. I am sharing the types of questions for your preparation. Following are the most common and general categorization of these questions;
The following are the different types of questions you can see in the CAPM exam
Inputs, Tools and Techniques, and Outputs (ITTOs) type questions
Multiple Correct Answer type Questions
Formulae type Questions
Definitions type Questions
Make-up terms type Questions
Matching the terms type  Questions
Situations and understanding type Questions
Inputs, Tools and Techniques, and Outputs (ITTOs) Type Questions
The PMBoK elaborates on the project management framework which comprises of the processes. All the processes are equipped with Inputs, Tools and Techniques and Outputs (ITTO). It means that the candidates preparing for the CAPM Exam are required to have a good understanding and remembrance of these processes and their ITTOs.
But it is not a complex thing. All you have to do is to focus on the logical ways to develop a good understanding. For instance, you can map the processes within the process areas and knowledge areas. These include Initiating, Planning, Executing, Monitoring and Controlling, and Closing, So you can identify some logical patterns of these ITTOs. This makes it easier to recall for the same stage of each knowledge area with some knowledge area-specific alterations.
As at the stage of the CAPM exam you may have limited or no experience in real-time project management, the memory will play a vital role in answering these questions. So try your best to understand the concepts. And then practice these ITTOs related questions.
For example "What is the input of Project Charter Process?"
Sample Question:
Develop project charter process has the following outputs
a) Project charter,  detailed project scope of work
b) Project charter, assumption log
c) Assumption log, project charter, detailed project scope of work
d) Quantitative risks
Answer:
The outputs of the project charter process are the Project Charter and Assumption log. So the correct answer is b. Thus you must carefully identify the non-relevant out which can be done by scanning all the possible options. Option a is ruled out because it includes the detailed project scope of work which is not the case. Likewise, option c is also ruled out. Finally, risk identification will be subject to the later stages of the project not at this very beginning stage.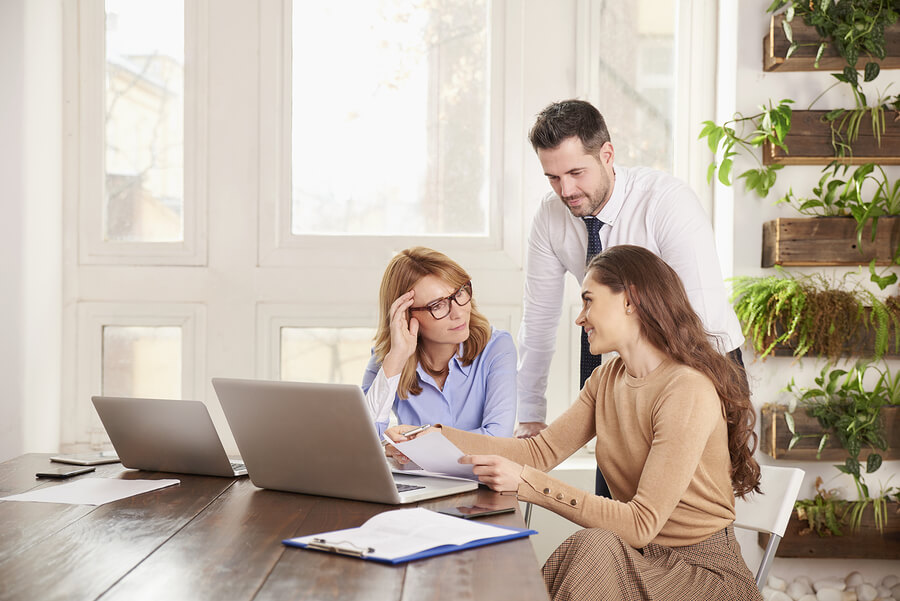 Multiple Correct Answers Type Questions
The multiple-choice questions with a single correct answer are also available in the CAPM exam format. But this question format will ask you to identify a specific number of correct answers. The instructions will tell you exactly how many answers you must select. All you have to do is to understand the question well to answer those questions. Good training and knowledge in project management will help to answer these questions.
An important point here is that you should not guess. Try to focus on your built up concepts. Finally, rule out the ones which deviate from the basic foundation knowledge.
Sample Question:
Identify 2 options that are true about Enterprise Environmental Factors, as applicable to a project.
a) Some of the Enterprise Environmental factors can be controlled by the project team.
b) Some of the Enterprise Environmental factors can be internal to the organization
c) Some of the Enterprise Environmental factors can be the result of Government Standards.
d) Project Manager has nothing to do with the Environmental Factors.
Answer:
All you have to do is recall the concept of Environmental Factors and apply the concept to these options. Then you can easily evaluate the correctness of these options. In this question, the options a and d are incorrect, whereas option b and c are the correct options. Enterprise Environmental Factors (EEF) are any or all environmental factors either internal or external to the Project that can influence the Project's success. EEF includes culture, weather conditions, government regulations, political situation, market conditions, etc., which are usually out of one's control.-
Formula-Based Questions
One very interesting type of question in the CAPM exam is formula-based questions. There are almost fifty formulas that you will need to know and understand prior to taking the CAPM exam. The number of formulae is associated with different knowledge areas and domain areas. There are formulae associated with activity scheduling and costing, communications, indicators to assess project progress and value of the project.
The CAPM math questions are very straight and most of the time it is directly asking about the various formulas. Even the application of the formulas is less frequently asked in the exam just keep in mind that practicing the formula is the only way to remember.
Sample Question:
Which of the following option is correct related to Estimation at Completion?
a) EAC = AC + (BAC−EV)
b) EAC = EV + (BAC−EV)
c) EAC = AC –  (BAC+ EV)
d) EAC = EV – (BAC+AC)
Answer:
The correct answer is a. Estimate at Completion is the expected total cost of completing all work expressed as the sum of the actual cost to date and the estimate to complete. It helps you identify the cost overrun or underrun, and add it to the estimate in addition to the actual cost spent. The remaining formulae are not correct hence the options b, c, and d are wrong.
Definition Type Questions
There are also some questions that assess your understanding of specific terms and definitions. These questions are based on the definition given in the PMBOK guide. Such types of questions are easier to recall and hence easier to answer. The art of preparing for this type of question is to prepare a list of terms. You may get flashcards to practice these terms.
Sample Question:
Which of the following describes a work breakdown structure?
a) It is a set of quality tools that help identify and resolve the problems related to quality
b) It is a hierarchical decomposition of the total scope into manageable components
c) It is a hierarchical decomposition of all the risks into a structure.
d) It is prepared while project closing
Answer:
A work breakdown structure (WBS) is a key project deliverable that organizes the team's work into manageable sections. The Project Management Body of Knowledge (PMBOK) defines the work breakdown structure as a "deliverable oriented hierarchical decomposition of the work to be executed by the project team. So the correct answer is b.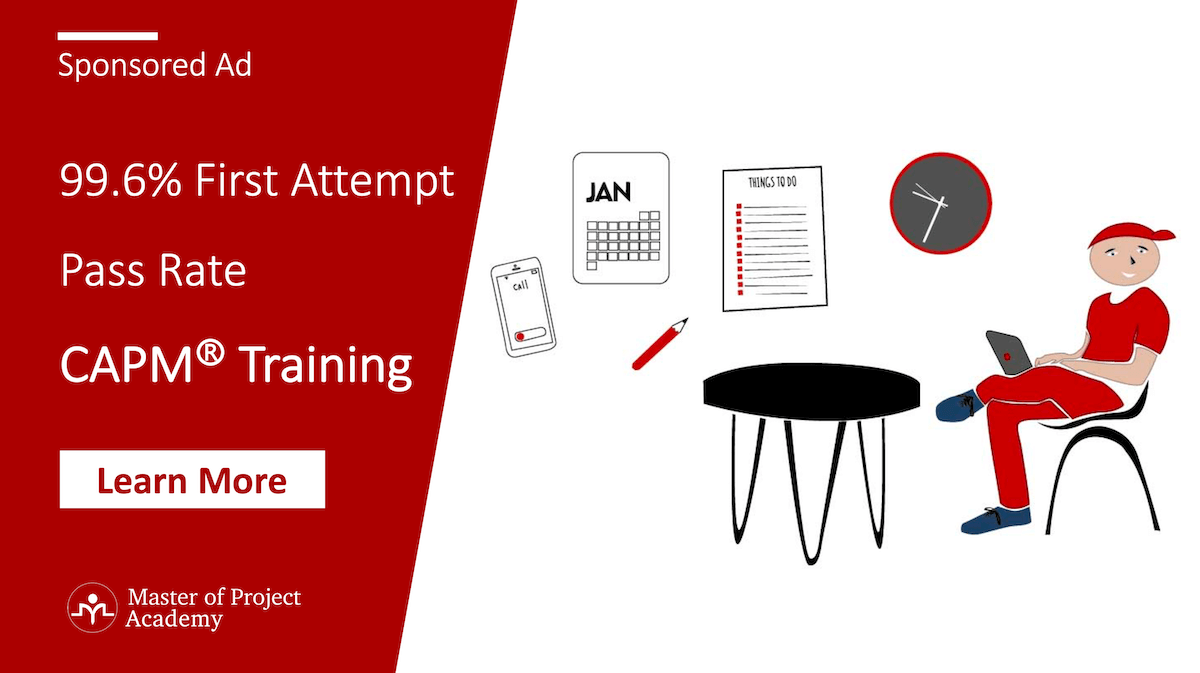 Made-up Terms Type Questions
In your CAPM Exam, you may encounter terms that are irrelevant to the questions. So when you are responding to these questions you should be mindful to identify such irrelevant terms. As there is most likely the chance that this unfamiliar term could be a catcher. As in general practice, you may be using such words. However, your preparation based on the PMBoK will ensure that you can identify such tricky words. Provided you have done a good practice of the terms and definitions, any term you don't know in the exam is a made-up-term and you skip that option easily. The idea behind this is that in real life, you will be given both relevant and irrelevant information. This is your test to identify what's relevant and what is to ignore to build up your practical scenario understanding.
Sample Question:
Which one of the following is not the risk response strategy for the opportunities?
a) Enhance
b) Exploit
c) Agree
d) Accept
Answer:
The correct answer is option c. The Risk response strategy for opportunities is enhanced, exploited, accepted and shared. Therefore Agree is not an option in the Risk response strategy. It is a made-up term used in the question to confuse you.
Questions With Matching the Terms
In the matching questions, you will have two lists. Both lists will have equal options. Remember the school time games in brainteasers where you are given an equal set of the options and you are asked to match them by drawing lines. Here you have to list the options in matching order. You have to match the items from these lists as per the instructions. There would be two sets of questions in a list format, and the options on the left should be matched with the options on the right.
Sample Question:
Match the following options:
| | |
| --- | --- |
| a.Communication Management Plan | a. Component of Project Management Plan |
| b. Change management plan | b. Enterprise Environmental Factor |
| c. Government Standards | c. Subsidiary management plan |
Answer:
In these types of questions, you should be able to recall the terms and match them as one could be a general term and one could be its specific example, In this question, you should recall that every knowledge area management plan is a part of the project plan and is termed as a subsidiary management plan. Likewise, the change management plan is part of the project management plan.
| | |
| --- | --- |
| a. Communication Management Plan | c. Subsidiary management plan |
| b. Change management plan | a. Component of Project Management Plan |
| c. Government Standards | b. Enterprise Environmental Factor |
Situations and Understanding Based Questions
CAPM exam also comprises of situation-based questions. In such types of questions, you are given a situation and based on the situation you are asked to find the correct answer. These questions are not as complex as compared to that in the PMP Exam. However, these questions check your ability to apply your understanding of project management concepts.
Sample Question:
Your project management plan results in a very long project schedule. If the project network diagram cannot change but you have extra personnel resources, what is the BEST thing to do?
A-) Fast track the project.
B-) Level the resources.
C-) Crash the project.
D-) Monte Carlo analysis.
Answer:
The correct answer is c, crash the project. Because, in the first sentence, it is mentioned that the project schedule is long, therefore the aim is making a shorter schedule. And in the second sentence, it is mentioned that you have extra personnel resource pools as well. If you have resources, you can put more resources into an activity to complete it in a shorter time. And this is actually a description of crashing an activity or crashing the project. The other options are not applicable due to the fact that the project network diagram cannot change. Therefore you need to induct more resources in the project to squeeze the project duration. Option d is irrelevant in this situation.
How can I study for the CAPM Exam?
There are a variety of training programs being offered for the project management aspirants. If you are also looking to achieve this milestone, you can look for training options in this regard. Many training providers offer a variety of methods to provide training. You can look for the following training formats as per your priorities. These formats include:
In-person CAPM Classroom Training
Virtual CAPM Training
Online Training
These trainings are great opportunities that prepare you for the certifications.
1- CAPM Exam In-Person Classroom Training
These are instructor-led classroom training programs that many CAPM training provers offer. These are generally offered for 3 days. In this format, you get the benefit of interaction with the experts and other candidates. Also, you get the chance to work in groups. However, the major constraint of such training is that its schedule and location are not flexible. You need to break from your routine activity or sometimes at the expense of the critical activities you can't even spare time from. Also, you need to travel to the premises in such a format.
2- Instructor-Led Virtual CAPM Exam Training
An alternative of the in-person CAPM classroom training format is the instructor-led virtual CAPM training. These trainings are also led by instructors. Although you have to stick to the schedule of the classes you get the flexibility of location as all you have to do is to log in to the CAPM training session virtually on your computer. So you must have a computer and internet connection available with you to attend these sessions. These classes also generally have the same duration as is the classroom training format. Efficiency and time management are the other advantages of this format.
3-E-learning / Self-Paced CAPM Exam Training
Many CAPM Exam training providers also use this training format. They offer CAPM training as online lectures and learning material which are 24/7 available to the enrolled students. Generally, you get online access to the training material for a specific time of period depending on the package you avail from the training providers. This option brings more flexibility in terms of schedule, location, traveling. So you are not bound to confine your routine activities. You can run this course at your own pace. Not only once but as many times as you want to listen to specific topics of your choice at a later stage. So your preparation becomes more efficient. These courses are also accompanied by learning activities and tasks to ensure you learn and get ready for the exam.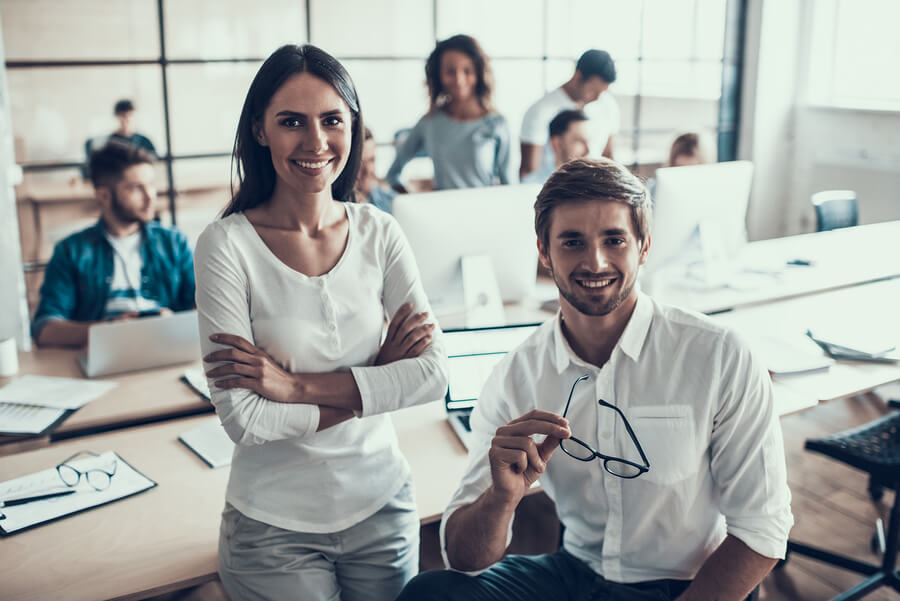 Choose a Comprehensive CAPM Exam Training
CAPM exam training programs play a vital role in the aspirant's success in the CAPM Exam. Therefore you must be careful when you choose from the available options. These training programs help you prepare a clear roadmap to follow. 
In addition to this, CAPM training helps you cover all the required topics to prepare for the CAPM exam. You cover the project management framework, basic concepts of knowledge areas and processes with respect to the PMBOK published by PMI.
The right choice of CAPM Exam Training is important to achieve the CAPM certification. You need to check the  CAPM exam training course offering of the service providers to;
Does it fulfil the 23 contact hours as set by PMI?
Which training formats are offered?
Is the training format available that suits you?
Is the course in-line with PMBok?
Do the course offer training material, practice exams, and mock-up tests?
What is the course fee? Is it cost-effective?
Which option should I choose?
In my opinion, the online training format is the best training. My point is backed by different factors:
The CAPM aspirants generally have busy routines
No one likes to pay too much for a course
Why select an expensive option when you have the option of lesser cost.
You can repeat the lecture any time so it is in your control on how many times you want to listen to a specific topic
You can access the contents anywhere and at any time. No constraints or bounds of time and location.
You do not have to travel to the course location and this saves you time and travel cost.
You can run the course as per your time schedule so planning gets easier.
One CAPM training provider example with a great ideal cost-performance ratio is Master of Project Academy. Their CAPM exam training is reasonably priced. Additionally, they have several enrolment options which start from $67/month. Master of Project Academy CAPM Training also has a 99.6% first-attempt pass rate and you also get a very decent refund policy.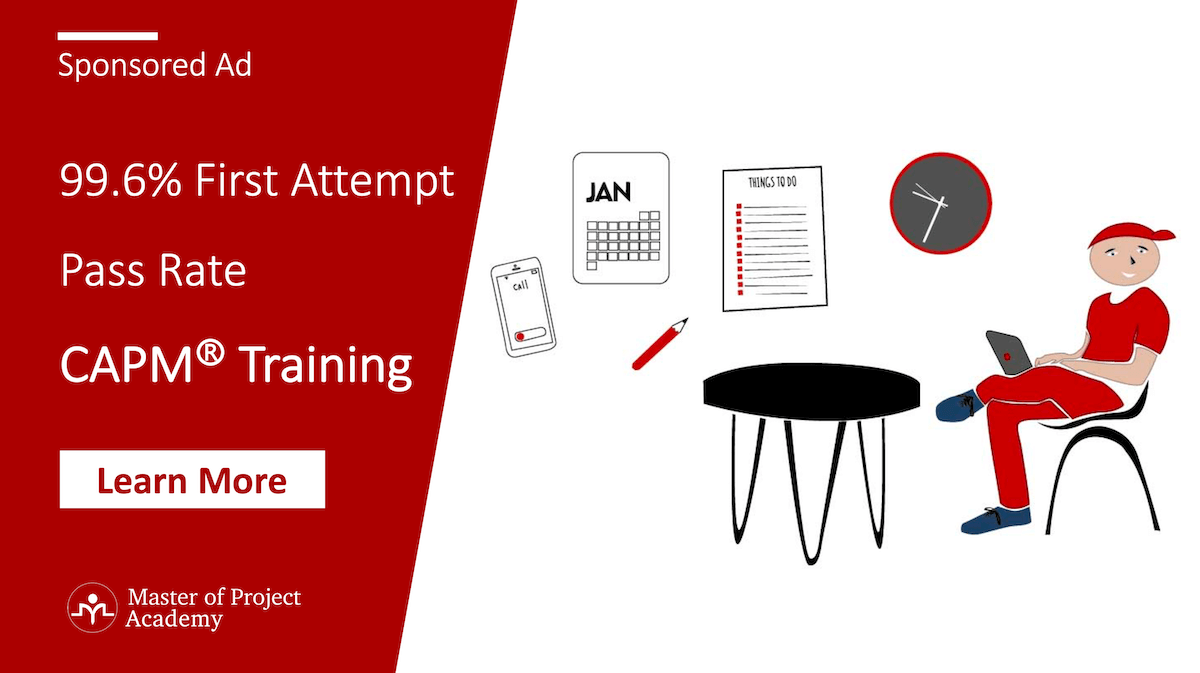 Should I renew my CAPM certification?
The certification cycle of CAPM is 5 years. In other words, the CAPM certification lasts for five years. During the fifth year, your renewal period starts. For CAPM renewal you are required to sit in the CAPM Examination again. So there is no role of Professional Development Units (PDUs) in the renewals.
It means you will again have to appear in the CAPM Exam as is the process mentioned above. So renewing your CAPM certification is not just a simple matter of sending in payment and obtaining continuing education units. During this fifth year, you must take and succeed in the exam once more, in order to remain certified.
How should I proceed with the renewal?
I suggest that:
You acquire CAPM certification at the start of your career. Hence you get an acknowledged base of project management discipline. Since CAPM does not require any experience it is the best option for the project management aspirants at the start of their career. Once you acquire CAPM credentials, you get 5 years of the certification cycle. It means that you do not need to renew your CAPM certification in this time period.
The good part is you acquire the relevant experience in this time span. That makes your experience fit for the PMP Examination. Therefore rather than considering the renewal of your CAPM credentials, it is the best time to go for your PMP credentials which is more valuable because it takes you to the next level. So you can proudly move to this next level!
Furthermore, it is not necessary for the CAPM certified professionals to wait for 5 years to move to the next level. As your knowledge is already acknowledged and gives the foundation to appear for the PMP as soon as you meet the PMI PMP Exam requirements. You can say that one can appear after the completion of three years of professional experience.
Summary
In this article, we have provided information on various aspects that a CAPM aspirant requires to understand in the process of CAPM certification. We walked you through several interesting questions that any CAPM aspirant is looking for. This information is helpful for project management aspirants to initiate their journey towards project management certifications.
The article gives information on CAPM Exam cost for PMI members as well as non-PMI members. We also discussed what is the CAPM Exam looks like. On top of it, we have shared the idea about the CAPM Exam passing score. Furthermore, we talked about the CAPM Exam application in detail. That also includes the audit process. Besides, we also discussed the exam content breakup for CAPM Exam as set by PMI.
I hope you found the relevant information in this article. I wish you the best of luck with your CAPM Exam!