Are you looking for information related to project management education to increase your PM skills? If yes, this is the article you must be looking for. As in this article, we will provide you information about PM education and its training providers. However, please note that this article does not focus on PMP certification training providers. In case you are interested in PMP exam related information, you can read the article PMP Training – Top 10 PMP Training Program Review
All the project managers look for project management education. Not only the project management professionals but also the project management aspirants as well as those who want to explore project management as a field to pursue their careers. The project management education is a must-have for all such individuals whether they are PMPs or not.
Why Project Management Education?
There could be several reasons one can explore and opt for project management education. Some of the main reasons can be as follows;
In case you are a PMP, you must be exploring ways to enhance your project management knowledge on the latest trends. But you must also be looking for various options to acquire your PMP PDUs so that you can comply with PMP renewal criteria set by PMI.
You are an undergraduate and want to pursue your career in the field of project management, you must be interested in project management courses and bundle offerings.
Or you are pursuing your PMP certification or exploring further project management trainings to set and expand the horizon of your PM skills.
In this article, we will share the 10 best project management education options with you without any emphasis on PMP exam related education. These project management education programs include project management courses, leadership, and management training packages. Also, other courses that are related to Agile, Scrum, technology, infrastructure which you can opt to lay a strong foundation of project management knowledge and experience.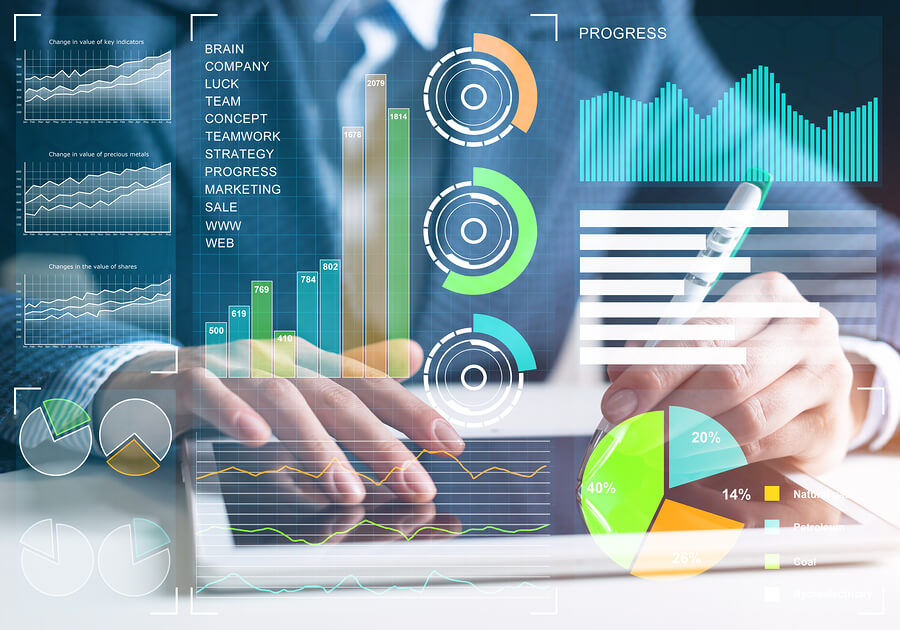 Market Dynamics and Project Management Education
In the current era, the dynamic market trends result in organizational challenges. And organizations need to meet the challenges and pressure to grow their business and sustain on top of the market. This makes the organizational culture dynamic and agile. Many organizations, irrespective of their domain, strive to introduce new products and enhanced services to the customers. So their market share increase by engaging the new customers meanwhile retaining their old customers by providing better services.
In other words, we can say that the organizations are competing with each other for their survival. As the survival of the fittest theory applies, so is the case with the organizations. And in order to compete in the market, organizations launch many programs within their portfolio to bring the best products and services. Each of these programs may comprise of one or multiple projects. Hence the projects play a key role to meet the organization's sustainability in the dynamic environment. Moreover, organizations need experienced project managers and project teams to successfully deliver the projects.
Equip Yourself with Project Management Education
Sounds high-level overview? You obviously need to prepare yourself to handle the practical aspects of all these dynamics management. Surely, it means that you need to equip yourself with the right knowledge and skillset to initiate and advance your journey on this track. In the field of project management, there is no end to knowledge. Project management education is one of the basic ingredients to succeed in this area. Project management education covers a broader spectrum. It gives knowledge about cost, schedule, resource, procurement, schedule, integration, leadership, innovation, technology, stakeholder, communication, risk management, change management, soft skills and many more.
In order to learn all these aspects, you can not confine yourself to the specific individual course. So you may look for the courses that best fit your current or new future needs. Covering the roadmap step by step will enable you to be a seasoned project manager.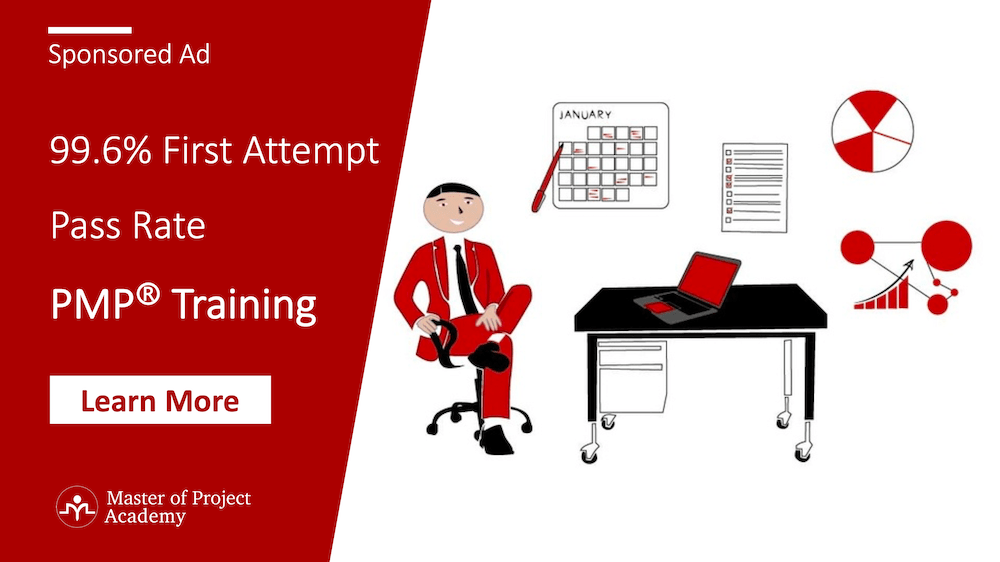 Trends in Project Management
It is quite interesting if we look back in the earlier civilizations where many inventions were made and even wonders of the world were created. Some of them include Pyramids of Egypt, Great Wall of China and many more.
Even in recent centuries many management related theories and principles were introduced and practiced with very good results. Though the project management in the modern sense can be claimed to gain its roots in the mid of 19th century, when different tools and techniques like Gantt Chart, Critical Path Method (CPM), Program Evaluation Rating Technique (PERT), Work breakdown structure (WBS) and many more were introduced.
Project Management International (PMI) body played a vital role in the area of project management. PMI,  since its inception in 1987, focuses primarily on the standardization of the project management discipline. Since 1996, PMI has released six versions of the Project Management Body of Knowledge (PMBoK) which has become an international standard for project management. PMI offers various project management certifications. So far the number of project management professionals has outgrown 740,000 PMPs globally and the number is increasing with the passage of time.
Evolution of Project Management Education Programs
In the current era, globalization poses a lot of pressure on organizations. They are under pressure to respond rapidly to change, meet customer needs and maximize resources. The project managers are on the front to face these challenges. They need to establish consistent, repeatable methodologies that reduce risk, cut waste and provide a competitive advantage to the organizations.
Project Management Methodologies
There was a time when the waterfall was the only main project methodology to consider for large projects. But with the passage of time, it has been realized that it takes a long time to achieve top business objectives. Eventually, the business value can not be obtained in case of dynamic projects especially when the project requirements can not remain fixed.
The project's nature became more demanding due to factors like technical requirements and technical complexities. For such projects, the iterative and incremental ways were opted to get the project along with these factors. Eventually, the project's nature demanded the transformation from stringent rules to flexible agile management. But in the end, there is no single golden key methodology. Now the project managers have to adapt the project methodologies with respect to the project nature. Scrum is one of the most commonly used frameworks which enables project managers to deliver the most value to the customer at the earliest and helps to maintain the fast pace of delivery.
Now project management education is also transformed towards these methodologies such as Agile and Scrum Methodology, Scaled Agile Framework (SAFe), Agile Product Owner Certification, Agile Scrum Master Certification. and many more.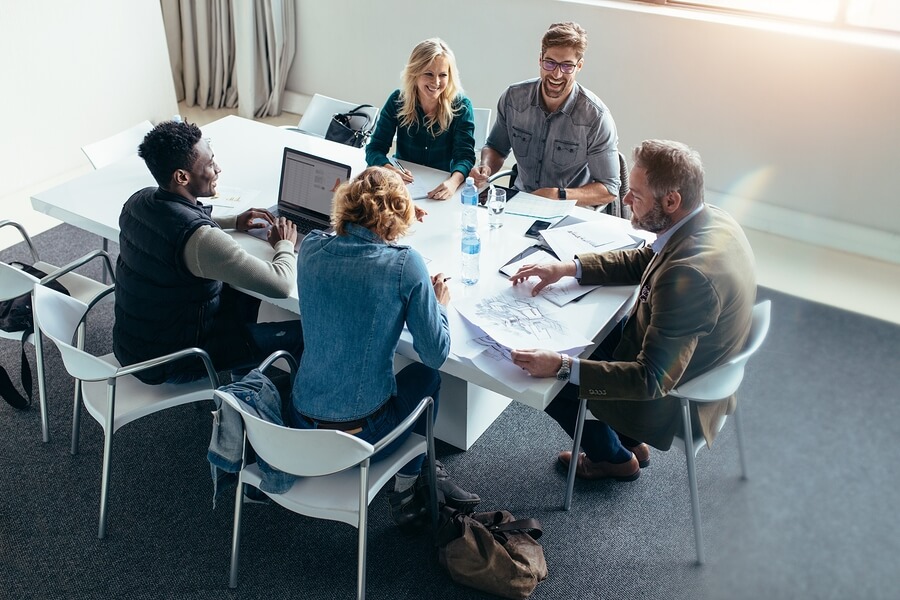 Project Management Technical Skills and Methodologies
The technology trends are also growing dynamically due to the need for innovation and sustainability.
Now the project managers need to align their skillset with these methodologies so that they can assess and evaluate the right fit based on the project's nature. Project managers may not only require to choose the project methodologies. But they also may be required to customize the methodologies according to their needs. In other words, they can even use hybrid methodologies.
Cross-Cultural and Virtual Environments
Likewise, there are many other aspects of project management that have outgrown due to the latest trends in the global market. The projects are no more confined to the colocated teams. Current project managers have to interact with many people across different locations and cultures which is only possible through web applications and infrastructure provision. Project managers need to have their skill bags full of different tools and technologies. For instance, they need to be proficient in handling conference meeting tools to conduct virtual meetings. Project managers need to use Scheduling Softwares to prepare online project plans and schedules and then publish them to broadcast to the stakeholders.
In the same context, cross-cultural aspects, soft skills, and emotional intelligence are the areas where project managers have to develop and enhance their skills. Furthermore, you have options for team management, conflict management, decision making and many more.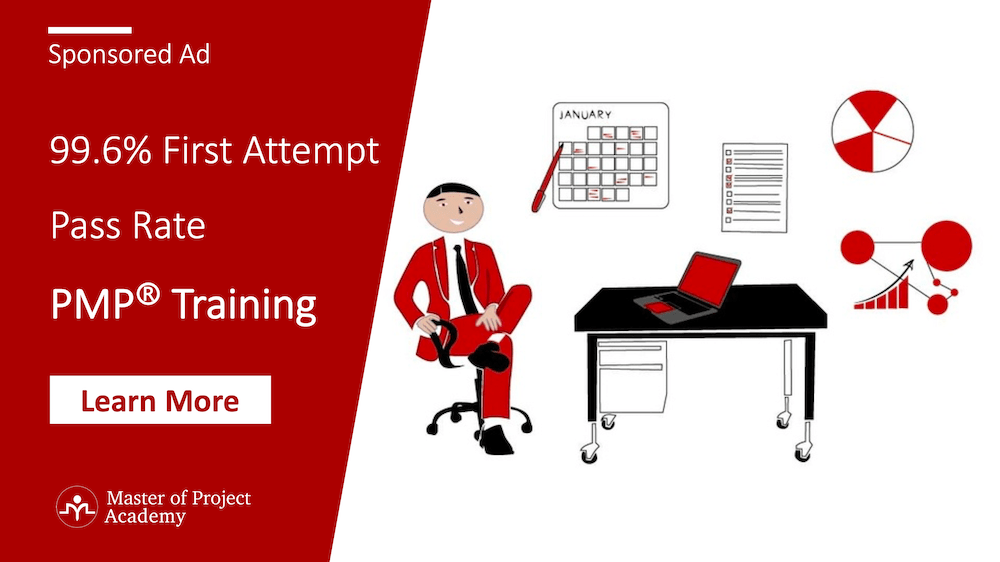 Information Technology
Similarly, information technology has been a vital part of the projects. Knowledge management is managed through deployed applications in this regard, project managers may need to integrate several applications to develop a complete solution. There is a need for deployment experts who can fully manage the builds and releases on remote servers. It means that the technical requirements are advancing day by day. The trends like technology usage, cloud computing, infrastructure platforms are also on the top of the list for technical project managers.
Leadership and Strategies
The innovation and leadership dimension is also another main area. These developments require project managers to have a good grip in these areas. They need to learn how they can outsource and manage the overall complex projects. Because many large companies have to perform projects through outsourcing and many companies are working as joint ventures to implement complex projects based on their niche and expertise.
Furthermore, project management professionals are keen to enhance their skillsets. They may look for training related to program managers, and business strategists, etc.
Analytics and Business Intelligence
Along with other soft and technical skills, project managers need to enhance their analytical skills. There are many project management education options available for these skills. These skills may require you to choose technology and learn specific toolset. These trainings include but not limited to big data analysis, business strategy.
What are the important points you must be careful about when choosing a Project Management Education?
There may be certain important points you will be careful about while choosing a project management education. Out of these points, your considerations may vary as per your subjective priorities. However, when you are generally looking for the points, you may consider the following;
What are the available training formats for the chosen training?
Do I get a certificate in the training?
What is the quality of the training?
Is the training provider well known?
Are the trainers well experienced?
What is the course outline?
What material will I get during the training?
Does the training program offer the flexibility of time and/or location?
What do I get as training material in the training?
What is the feasibility of the training?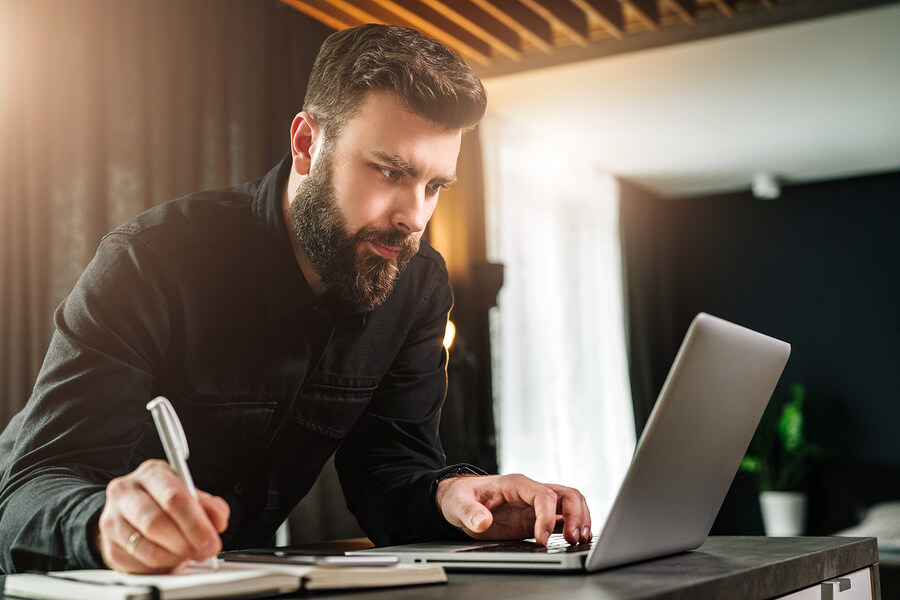 Top 10 Project Management Education Programs
There are many project management education programs from several training providers. We will list here the top 10 project management education providers and their PM education programs to give you a brief overview of what kind of courses these training providers are offering. Since each project management education training provider has its own unique aspects to offer, a variety of courses and bundles related to the different aspects of project management, we will not necessarily compare these training providers on a single yardstick.
#1 Project Management Education Program – Master of Project Academy PrM Training Bundle
Master of Project Academy is in the project management education business for years and they have several types of project management education programs. They have waterfall and Agile project management courses such as PMP training and Agile Scrum training. Master of Project Academy PM education bundle covers waterfall and Agile approaches as well as MS Project Training in its training bundle. So, you make sure that you will learn conventional and trending PM techniques during your project management education program. Besides, you will learn how to use MS Project step-by-step.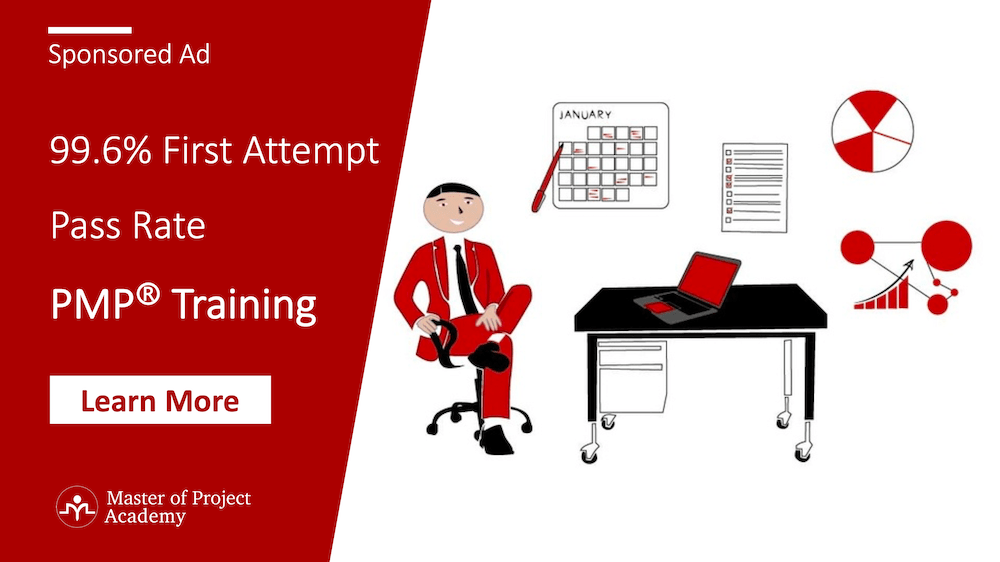 #2 PM Education Program – Lynda.com
Another project management education option where you can look at a variety of courses is Lynda.com. Lynda.com is now LinkedIn Learning because 100% of Lynda.com's courses have moved to LinkedIn Learning.
Lynda offers courses in the main categories like:
Business Management
Design
Software Development
Website Development
Within these categories, you can find many short courses. The duration of many courses is around 1 hour especially if you look for the Business Management Categories. However, an interesting thing is that there are a lot of areas covered in these courses that can help you pick multiple courses based on your choice so you can build your custom path learning by selecting the courses from these categories.
Business Management Courses
In case you are a technical project manager, the business management category can be very helpful for you to opt for business and interpersonal aspects that will help you cover and groom your skill gaps. For example, you can find courses like:
Developing a Competitive Strategy
Building High-Performance Teams
Managing Virtual Teams
It is not possible to list all the lynda.com courses here. Here we mention some of these project management education courses just to give you the glimpse that to enhance your project management experience and knowledge, you will require to set the foundation in your required areas. These courses can be your best shot.
With each of these courses, you will find the topics, duration, skill level. Moreover, you can get exercises and files provided you are a premium member of Lynda.com. The provider offers monthly as well as yearly membership with a one-month free trial option. These memberships provide you with the following:
Access 15,000+ expert-led Lynda courses. These courses are available in English, French, German, Japanese, and Spanish.
Certificate on completion of course
You can watch anytime as per your pace and flexibility
Practice with exercise files and quizzes
Access LinkedIn's Premium Career features
Project Management Learning Path
Lynda also offers various learning paths. These learning paths comprise the course collection that contributes towards its relevant skill development. Lynda offers a project management education learning path for the project management aspirants. This is 26 hours of expert-created video tutorials which include 17 topics within the path. The mainstream module in this path is Microsoft Project 2019. The duration of this module is more than 5 hours which extensively covers the topic to set the foundation.
#3 Project Management Education Program – AZTech
AZTech Training is a leading international project management education provider. They also offer quite a wide range of training courses in various categories. To name a few that may be closely related to project management education field includes:
Management & Leadership
Strategy
Audit and Quality Assurance
Finance & Accounting
Human Resource Management
Project Management
Contracts Management
Procurement & Materials Management
Instrumentation & Process Control
Information Technology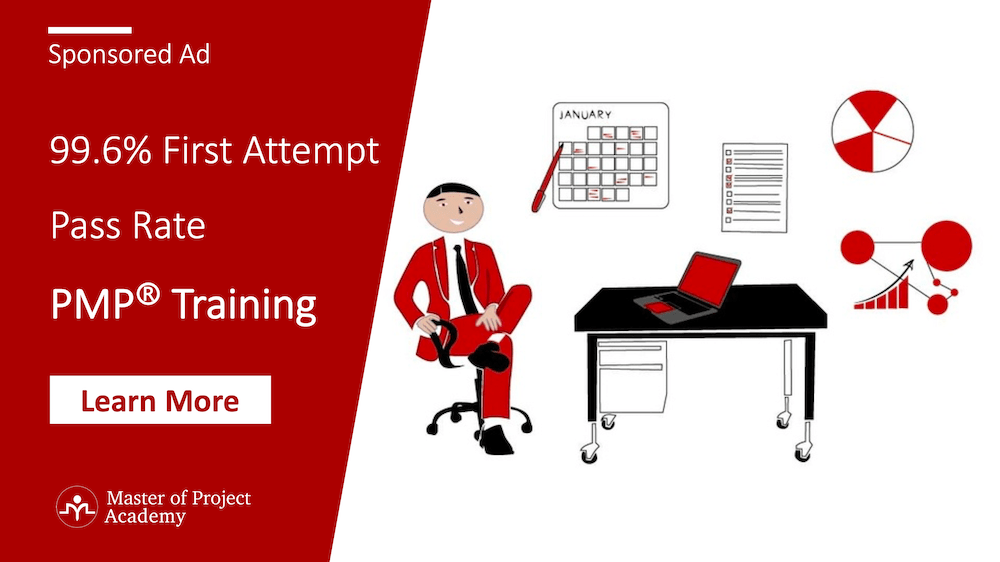 This list gives the idea of the course coverage by AZTech. Within each of these categories, you can find several course offerings. These courses are not focused on PMP trainings, however, such courses focus on the development and enhancement of the skills required by the project managers especially for their career advancements.
The upcoming trainings are displayed on their website but you will have to look out for the courses offered on your desired premises. In addition to this, these courses are being offered in limited locations within different countries. For example, you can find trainings in Houston if you are looking for the trainings offered by AZTech in the USA.
Furthermore, trainings are quite expensive. For example the course Leadership, Innovation & Enterprise Skills is a 5-day course. The course objectives, way of delivery, course outlines are clearly defined and course material includes interactive practical exercises, video material and case studies, a very impactive visual presentation, group, and class teamwork sessions.
But the course may not be available at the required venue option. So if anyone is looking for such a project management education option, they may have to wait for their venue option to choose the course.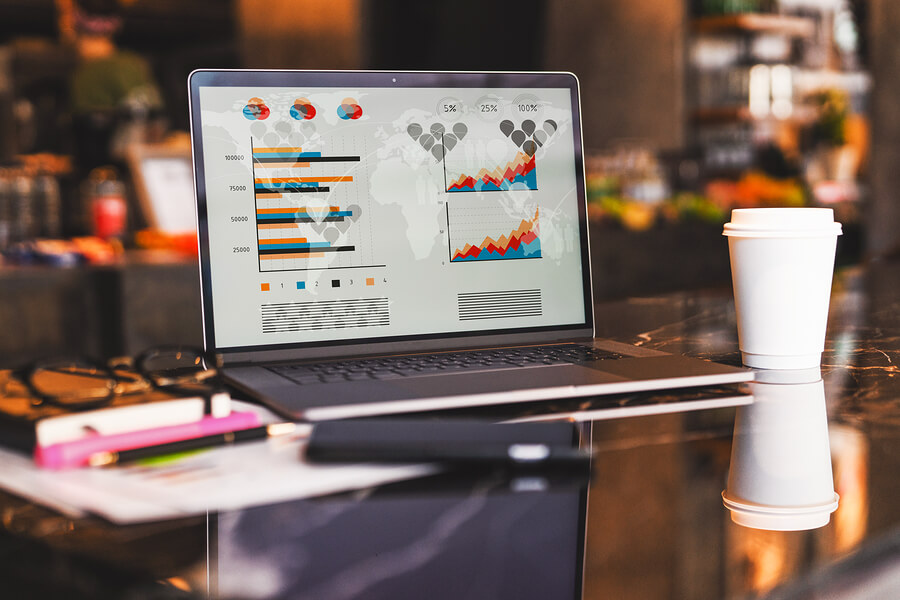 Mini MBA Series
AZTech also offers the Mini MBA Series. In this series, they offer different modules so that the aspirants can attend these training events. For instance, Mini MBA: Quality Performance Leadership.
The training course offered as a mini MBA bundle. This course consists of two modules which can be booked as a 10-Day Training event, or as individual, 5-Day training courses. The course modules of this course include:
Module 1 – The Leadership Journey
Module 2 – The Leadership Challenge
You may assess the feasibility of these courses for you considering the factors like cost, location, time availability, and course available within your closest premises. Besides, you may have to travel a long way to attend such project management education courses.
The ratings are also mentioned along with specific courses. So one can get the idea of the course quality they are looking for.

#4 Project Management Education Program – Coursera
Coursera is another option for project management education. Coursera was founded in 2012 by two Stanford computer science professors with a vision to provide a world-class education to anyone which they can access from anywhere. The founders, Professors Daphne Koller and Andrew Ng put their courses online.
On Coursera you can find online courses, specialization, certificates and degrees from 190+ world-class universities and companies, including Yale, University of Pennsylvania, Google, IBM, and more.
Project Management Education Course
This course is offered by Coursera in partnership with the University of California Irvine. This program aims to educate the candidates on how to lead complex projects to successful completion and tap into new career opportunities.
The course is offered in instructor-led virtual sessions. This is a 6 months professional certificate. On completion of this course, you will receive a Professional Certificate issued by the University of California, Irvine and 12 units of continuing education academic credit.
There is no deadline or start date for this course due to its training format. This is a part-time course with an average part-time duration for 1/2 year. With this project management education course you will get:
Pre-recorded videos
Online readings
Practice exercises
Peer-reviewed projects
Comprehensive final project portfolio
Real-world project management simulation (with 100% virtual group projects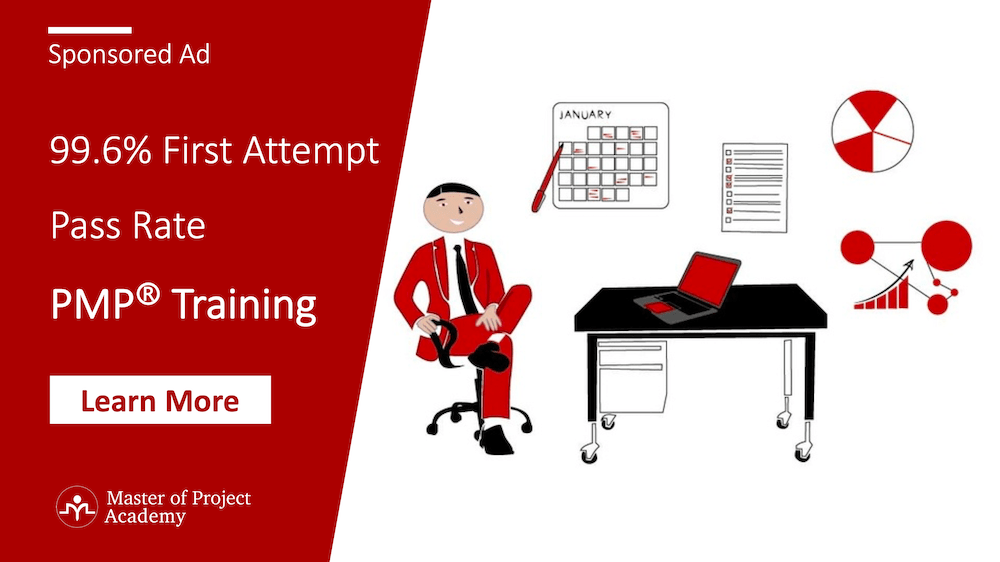 Specialization – Introduction to Project Management Principles and Practices
A Coursera Specialisation is a series of courses that help you master a specific skill. You can enroll in the Specialisation directly, or review its courses and choose the one you'd like to start with. When you subscribe to a specific course that is part of Specialization, you are considered as a subscriber of full specialization. However, you can just choose to complete one course or you can proceed further with the remaining courses within the specialization track.
This project management specialization program offers multiple courses:
Initiating and Planning Projects
Budgeting and Scheduling Projects
Managing Project Risks and Changes
Project Management Project
Similarly, there are several other project management education options within Coursera. UCI Project Management Professional Certificate is another good option. UC Irvine is accredited by the Western Association of Schools and Colleges.
Coursera has bagged many good reviews. Below is just one glimpse of these reviews.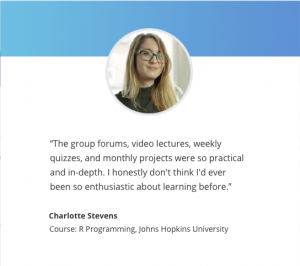 #5 Project Management Education Program –ASPE Training
American Society of Professional Education (ASPE) is another project management education option. Since inception, ASPE has trained Fortune 100, thousands of professionals across the globe.
Even though their main footprint is IT professional development company, however, they also specialize in building customized, enterprise solutions. They offer a wide range of training options that include:
Courses
Course Bundles
Masterclass Series Special Offers
Certifications
ASPE offers short courses related to Project Delivery, IT Ops & Management, Business Performance. These dimensions are very much pertinent to the project management and project team growth. Especially when the dynamic nature of project demands from project managers to understand different methodologies and how these methodologies pose demands on the project team members.
In addition to this, business performance related courses can be your best choice for project management education. These will help you in developing and enhancing your product management skills. If you are looking for such project management education courses, you can opt for ASPE's short courses by selecting the ones you are interested in.
ASPE offers various short courses that you can choose from the listing within the different tracks. For instance, the Agile Track offered by ASPE comprises of short courses further categorized as:
Optimizing Agile
Agile Coaching & Leadership
Enterprise Agility
Agile, DevOps, Tools, and Technologies
Scrum
The categories enlist the short course accordingly. You can choose the project management education course and take it based on your requirements. If you are new to Agile, you can opt for the basic course and if you are experienced and want to scale up your knowledge, you may op for Enterprise Agility. Each course has a different duration and price. So you may like to opt for your best-required one.
Course Bundles
ASPE also offers course bundles. If you are looking to strengthen your core skills, Bundled Learning from ASPE provides a combination of courses to jumpstart your path to success. There are several course bundles that can appeal to you for further advancement. The project management education related bundle options are Agile jumpstart, PM Jumpstart, ICAgile Expert Fast Track, and Data Analysis Jumpstart.
Flexible Training Formats
ASPE also provides a flexible training format. These training formats include both Live and Self-Paced learning formats. Live Online Courses are instructor-led, but you join in virtually. With this format, you will get all the benefits of a classroom learning experience without the need to travel.
Whereas Self-Paced Online Courses are best for busy individuals who do not have much flexibility to travel. You can follow along with a carefully prepared lesson plan at your own pace and complete your project management education in your own time frame.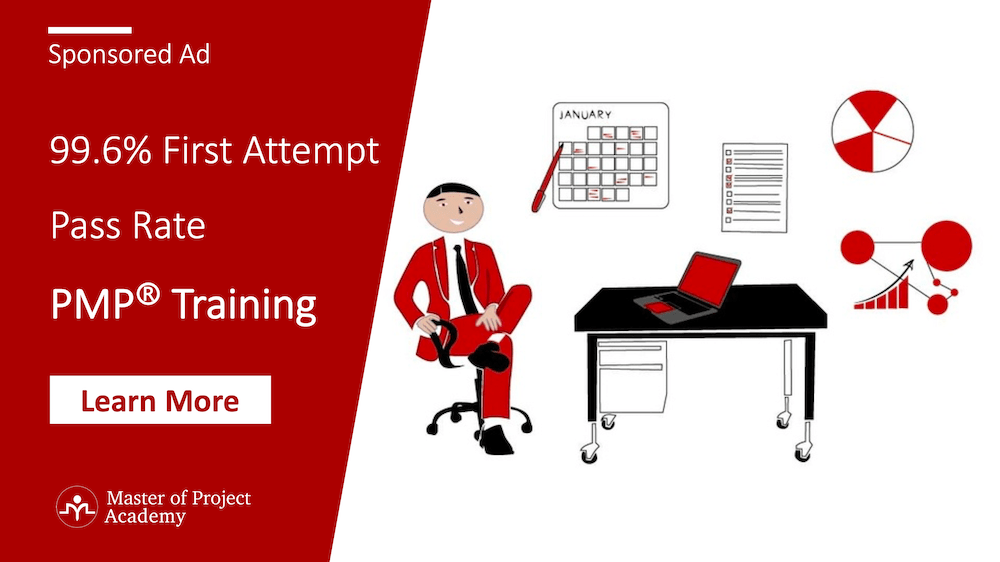 #6 Project Management Education Program – PS Consulting
Another option for project management education is PS Consulting Company which is an international training company specializing in project management education. PS Consulting was founded in 1997. In other words, they have more than 20 years of experience in project management education and consulting. PS Consulting has a large contribution to training. They have trained more tens of thousands of project managers worldwide.
Their headquarters are located in Haiterbach, Germany. Their customer base has a global reach and they provide in-house seminars in seven different European languages but their trainings are not limited to a European context. PS Consulting operates worldwide, in countries such as Argentina, Brazil, China, India, Israel, Japan, Canada, Korea, Mexico, Nigeria, Singapore, USA, United Arab Emirates, etc. They offer in-house seminars in German, English, French, Spanish, Italian, and other European languages.
PS Consulting offers a long list of project management education course offerings. These course offerings are categorized as Project Management Methods, Communications, and Conflicts, Leadership, and Teams.
Project Management
For project management education they offer trainings relevant to:
Project Management Fundamentals,
Scrum in Projects,
Agile Principles in Projects
Claims Management
Project Management for Executives and Managers
They also offer a variety of certification courses pertinent to PMI, IPMA, and Prince2.
Leadership and Teams
Likewise, for Leadership and Teams, they offer the following trainings;
Leading and Consulting Customers
Agile Leadership
Situational Project Manager Advanced
Developing Project Teams
Managing Stakeholders
Moreover, they offer the following under the head of Managing Stakeholders;
Conflict Resolution and Negotiation
Communication Power for  Project Leaders
Communicating Successfully in Projects
These are quite specific areas identified for project management education. For instance, Conflict Resolution and Negotiation can be a good course for you irrespective of your experience and certifications. Because all the project managers need to deal in many situations that demand them to resolve the possible conflicts and come up with a decision that will work right for the situation.
PS Consulting offers this course as a 2 days intensive training program. And you can avail of 16 PDUs / certificate of further education for IPMA. The topics covered in this course include:
Recognizing conflicts
Resolving Relationship and Role Conflicts
Negotiate Factual Conflicts
Resolve Inner Conflicts
Peer Consulting
The course provides 2 days of intensive training from a top-class trainer. Extensive documents and material are provided along with the course. They offer this course in the English language.
#7 Project Management Education Program – IIL
Another alternative to project management education is the International Institute of Learning (IIL) which a global leader in training, consulting, coaching and customized course development. Over the last 26 years, they have provided education to many top global companies. They have various core competencies that include Project, Program and Portfolio Management, Business Analysis, Microsoft® Project, Lean Six Sigma, PRINCE2®, ITIL®, Agile, DevOps, Leadership and Interpersonal Skills, Corporate Consciousness and Sustainability.
They offer trainings in all the formats which include on-demand, virtual, and classroom instructor-led formats. So you get the option to choose the project management education format based on your requirements and suitability.
PDU PowerPacks
IIL offers several PDU offering training programs called PowerPacks. These PowerPacks can help you to maintain your PMP certification and other credentials with PDUs. These PDUs are aligned with the PMI Talent Triangle. These PowerPacks are listed along with the number of videos and PDUs associated with them. You can choose your desired PDU PowerPack as per your focused target area. Some of the PowerPacks IIL is offering include:
Project Management PDU PowerPack™
Agile PDU PowerPack™
Leadership PDU PowerPack™
Technical PDU PowerPack™
Strategic & Business PDU PowerPack™
For instance in Strategic & Business PDC PowerPack is a 10 PDU offering bundle. The bundle provides 10 videos. Once you register for this project management education course you get 10 hours of self-paced learning with 60 days access. Additionally, you get knowledge checks and quizzes along with these videos. Some of these videos include;
Managing Benefits in Your Projects: Powerful Principles to Bolster Project Success
Business Continuity Planning
Organizational Survival: Double Meaning of Sustainability
Lean Tools and Processes: How to Apply them in Your Business
Transforming the Organisation While Implementing its Strategy
Other Courses
IIL offers a long list of courses other than these PowerPacks as well. You can opt for these courses to broaden your project management education exposure. These are quite unique courses to consider that can help you cover 360-degree aspects of project management maturity:
Change Management
Management of Portfolios Manager
Managing Benefits
Managing Successful Programs
Management of Risk
APM Practitioner Qualification
Project Management for non-Project Managers
#8 Project Management Education Program – Management Concepts
Management Concepts is another project management education option. Management Concepts collaborates with and supports Federal Government agencies and state and local governments. Since 1973, they are delivering transformative consulting solutions. They work to empower individuals, teams, and organizations through trainings. Management Concepts has developed a number of strategic partnerships and alliances that extend the services of Management Concepts.
Offer a wide range of training options. Which helps individuals to enhance their skillset. Management Concepts offers certification programs as well as professional certification programs. The trainings are provided in various formats. These formats include classroom, virtual, and self-paced formats.
Some of the areas in which Management Concepts provides training include Analytics, Acquisition & Contracting, Financial Management, Government Auditing, Leadership, Project and Program Management.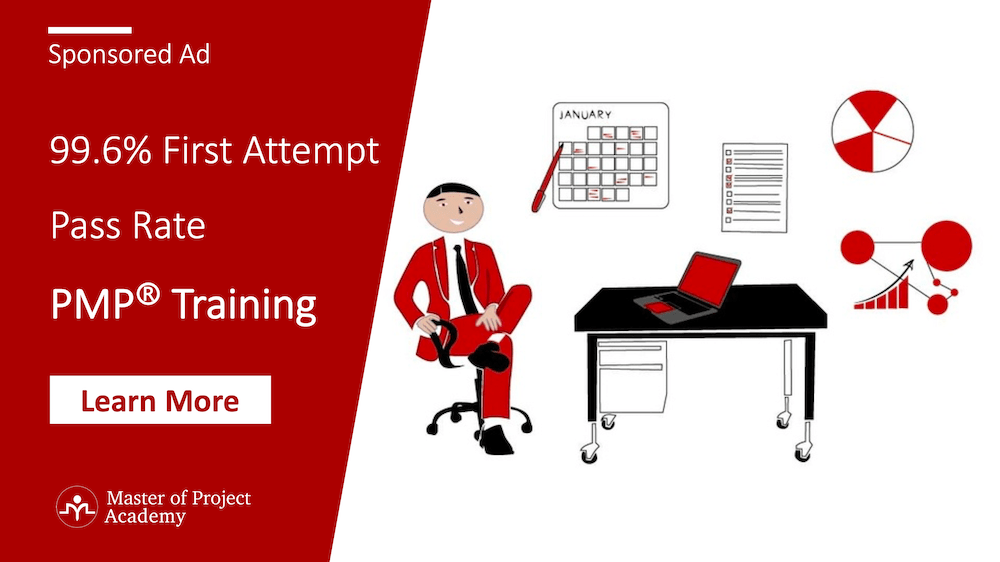 In the Project & Program Management category, you will find the following areas:
Agile Courses – courses related to Agile methodology
Business Analysis – courses for Business Analysts
Core Project Management – courses related to core project management
FAC-P/PM Courses – courses related to Federal project managers
IT PM Mastery Suite – courses for IT project managers
Program Management – a course for those who want to pursue their careers in program management
FAC-P/PM Courses
Federal project managers in the acquisition field have unique training needs. This project management education course range covers all levels including entry, mid, and senior-level courses. They offer virtual delivery options for these courses and have the shortest in-class time of all FAI-verified vendors.
In this project management education course set, you will find a long list of courses that can help project managers to develop their skillset. Some of the courses listed within FAC-P/PM courses include:
Applied Leadership in Projects and Programs
Progressive Leadership in Program Management
Applications in Business, Cost, & Financial Management
Progressive Contracting Strategies for Programs
Applications in Project & Program Management
Applications in Contracting
You can find the project management education course of your choice and see the training schedule and options to match your schedule requirements. For instance, Applied Leadership in Projects and Programs course focuses on effective project leadership in the Federal environment for successful implementation. In this regard, project managers must demonstrate creative and innovative leadership that helps to build and maintain high-performing teams to support organizational goals. This course helps you to explore key leadership skills, learn to manage conflict, practice making decisions, and develop the tools to advance team members' competency.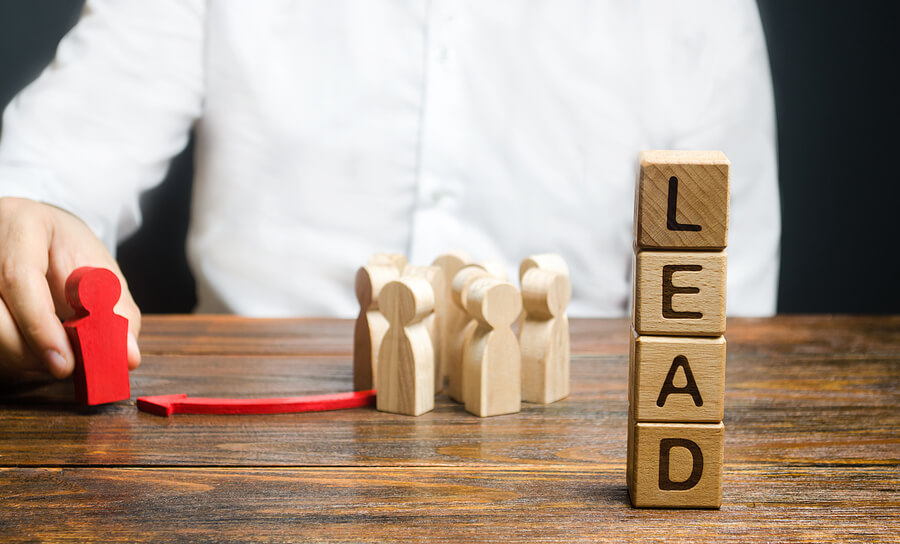 #9 Project Management Education Program – Global Knowledge
Global Knowledge is another option for project management education.  Their contribution to the global technology community is more than just IT training. They train beyond the traditional IT topics and train more people than corporate IT. Their main aim is to address the total skills profile of technology professionals.
Global Knowledge offers a vast range of trainings to enhance skills for IT professionals. There is a complete variety of these courses you can opt to advance your technical project management knowledge. Business analysts can look for courses like Analytics and Data Management, Business Analysis, Agile and Scrum.
Courses
If you want to pursue your career as an IT infrastructure project manager Global Knowledge has many courses that you may opt for. These courses include data center, virtualization, IT Service Management, Networking, and Wireless. If you are working as an IT Team member you can look for Business Skills, Cloud Computing, Cybersecurity, Application Development, DevOps. In case you want to pursue your career as a project manager, you may opt for project management education courses like IT Policy and Governance, IT Service Management.
Global Knowledge covers a long list of brands in which they offer specific trainings. Some of these brands mainly include Adobe, Apple, AWS, CISO, IBM, Juniper Networks, Microsoft, Oracle, and Red Hat. You can choose your relevant trainings with respect to the brands as well depending on your training requirements.
Project Management
Global Training provides a comprehensive project management certification portfolio which includes many project management education course offerings. These include Agile Certified Practitioner (ACP), Six Sigma from Green Belt to Master Black Belt, ScrumMaster Certified Scrum Product Owner, Prince2 Agile Foundation and Certified Scaled Agilist: Leading SAFe.
#10 Project Management Education Program – Simplilearn
Simplilearn is another project management education provider. Simplilearn is one of the world's leading certification training providers.
Who they are
They are based in San Francisco, California, and Bangalore, India. Simplilearn provides online training in disciplines such as Cyber Security, Cloud Computing, Project Management, Digital Marketing, and Data Science and several others.
They have helped over one million professionals and companies across the globe. They have more than 40 accreditations as an official provider of certification training. Their training courses are designed and updated by renowned industry experts. They offer a blended learning experience that combines online classes, instructor-led live virtual classrooms, project work, and 24/7 teaching assistance.
Learning Paths
Simplilearn offers various learning paths for individuals. You can also explore these learning paths. When you register in these learning paths, you get access to eLearning content for all the courses included in the learning paths. Furthermore, you get access to exclusive forums, moderated by expert faculty and industry thought leaders. In addition to this, you also get monthly mentoring sessions by faculty and industry experts.
Digital Project Manager Masters Program
You can enhance your skillset by opting in their Master's programs. For instance, the Digital Project Manager program may be a good option to explore. In this program, you get access to the complete learning path of a digital project manager. This aims to build awareness about the latest digital technologies with courses covering Digital Transformation, Digital Marketing, Big Data, and Data Science.
This program helps you to learn core project management and extract the benefits of digital technologies to ensure the smooth functioning of Agile projects. You also learn the core principles of Lean Six Sigma. Additionally, you learn best practices for enhancing the quality of IT service management to reduce costs and increase productivity. The principles of continuous development, deployment and configuration management.
In addition to this, you learn core digital marketing concepts and the processing of large volumes of data. Also, you learn the basics of the Microsoft Project application.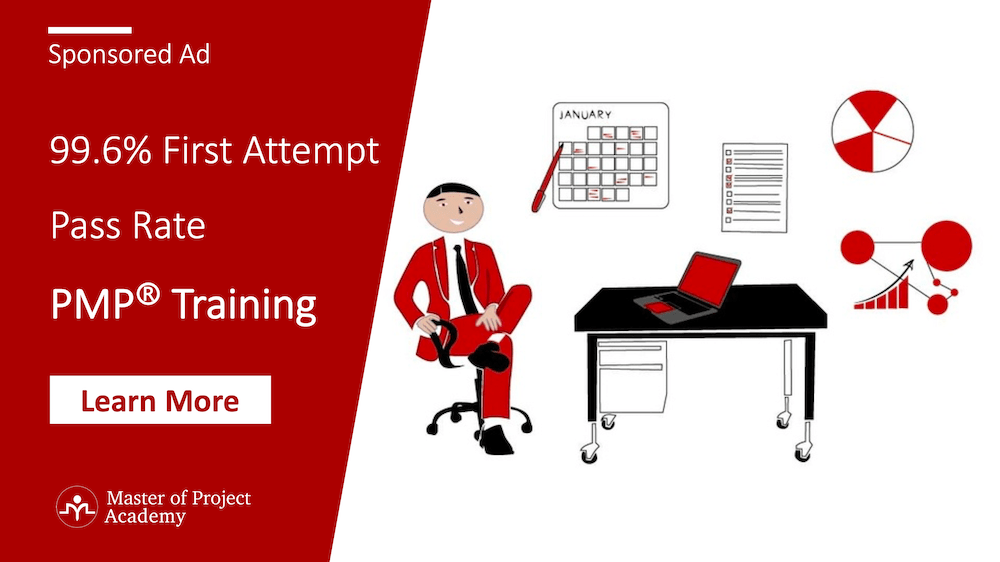 This project management education program offers mandatory as well as optional courses. The courses within this learning path includes:
PMP
Agile Scrum Master
Certified Lean Six Sigma Green Belt
Digital Transformation for Leaders
DevOps Certification Training
Digital skills in Data and AI
Digital Marketing for Leaders
The optional courses within this program include;
ITIL® 4 Foundation
Business Analytics with Excel
Microsoft® Project 2013
Simplilearn has bagged many good reviews. Below is just one glimpse of these reviews.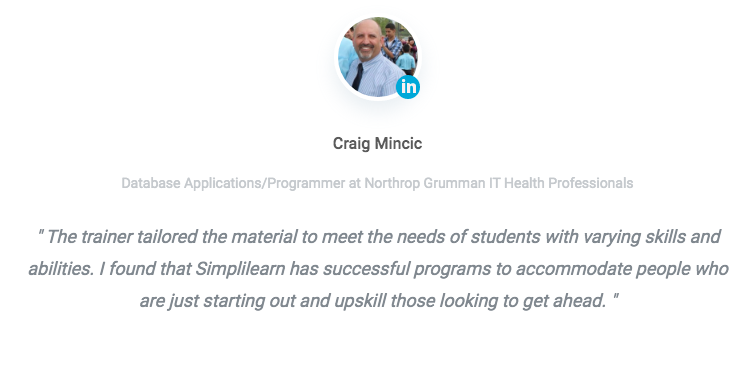 Summary of Project Management Education
This article highlights the various aspects of project management education. We shared with you various benefits that project managers and aspirants can reap through the project management education programs. Then the article highlights the high-level project management evolution overview and also discusses the transformation of the project management education aspects. Then we focused on the training requirements with respect to the latest trends in project management. Additionally, we also shared with you the possible criteria for the evaluation of the project management education training programs so that you can assess the project management education provider. Finally, we discussed the top 10 project management education programs.
Furthermore, each training provider has its own unique aspects to offer a variety of courses and bundles related to the different aspects of project management. So we did not necessarily compare these project management education providers on a single yardstick. It is also important to note here that these PMP education providers are not addressed based on their PMP course offerings. The aim to highlight these project management education providers is to help the project managers to get an overview of what kind of courses are being offered by various project management education providers. While reading you can pick the best suitable project management education courses as per your requirements. Also, in this article, we did not compare the prices of these courses.