Do you know that these days 80% of high performing projects use a credentialed project manager? And 77% of high performing organizations have ongoing project manager training in place. That's the reason why PMP certification is very much in demand in the market. Due to this, all project managers want to go for PMP certification, respectively look for the PMP training. Now the question arises to find the best training provider. In this scenario, aspirants will look for online reviews to assess the training providers and choose the best and reliable PMP training provider. Here in this post, I am reviewing the Invensis PMP training. Furthermore, I will list the features of Invensis PMP training along with advantages and disadvantages.
I hope this review of Invensis PMP training will help aspirants to have a 360-degree view of their PMP Training and it will help them to determine whether to go for this training provider or not.
About Invensis Learning
Invensis Learning was founded in the year 2000 by Arvind Rongala. And Headquarters of Invensis PMP Training Provider is in Wilmington, US.
About Arvind Rongala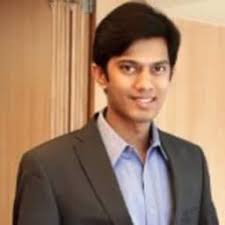 Arvind Rongala is the director of the company and he is leading global training delivery. He has studied engineering in PES School of Engineering. Besides, he has experience of serving the IT-BPO industry for more than 8 years. Additionally, he has a keen interest in the learning and development sector.
Thereby, Arvind initiated the launch of Invensis Learning as the training and certification branch of Invensis Technologies. With their offices in the US, India, and Australia, he ensured that the company becomes a trusted training partner for many Fortune 1000 clients and gain global recognition in a short span of time.
With his expertise in Project Management, IT Service Management, Quality Management, and IT Security Governance, he has been a guest author for various popular digital publications such as Business Insider, Business today, and Project Times, Customer Think, Tech Sling, and Business world.
What does Invensis Learning offer?
Invensis Learning is a pioneer in providing globally recognized certification training courses for individuals and enterprises worldwide.
Invensis PMP Training methodology is coupled with high-quality courseware. This has enabled organizations to achieve high impact learning with increased knowledge, performance, and competence.
Further, they offer courses in various categories such as
Project Management, IT Service Management, IT security and Governance, Quality Management, Agile Project Management, DevOps, and Cloud Courses.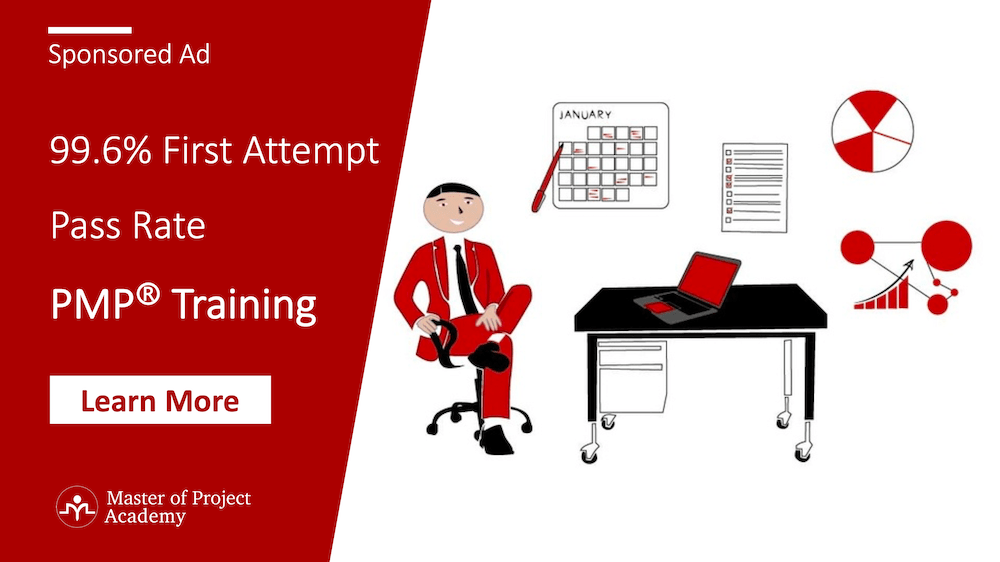 Invensis PMP Training has trained 10,000+ professionals worldwide and they are a trusted partner for Fortune 500 companies, small and medium businesses and government organizations to deliver globally recognized training and certification programs.
Their certification training programs adhere to global standards such as PMI, AXELOS, ISACA, DevOps Institute, and PEOPLECERT.
Invensis Learning is a
PMI certified REP,
PEOPLECERT accredited for PRINCE2, ITIL, COBIT5 on behalf of AXELOS and
DevOps institute REP and EXIN accredited.
Apart from training, Invensis PMP Training is also a professional development solutions provider.
Furthermore, it is a training partner for some of the leading international brands such as Johnson & Johnson, UN, Verizon, Allianz, Aramco, Qatar Airways, Sabic,  Ecobank, American Savings bank, Total Gas, Govt of Australia, etc.
They offer training and certification in 44 courses in 6 categories such as:
IT Service Management, Project Management, Quality Management, Agile Project Management, IT security and governance, and DevOps.
Instructor-led courses of Invensis include:
PMP, ITIL, PRINCE2, Agile and Scrum, Six Sigma, COBIT5, Cloud computing, Ethical Hacking and DevOps.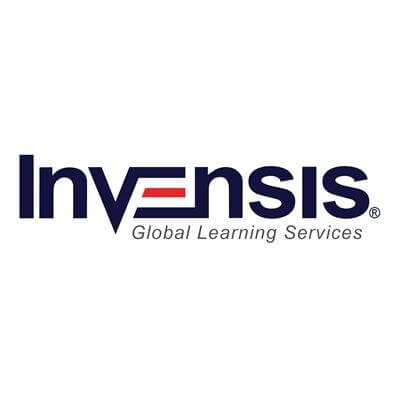 What are the values of Invensis PMP training?
Value-added Consultation

Invensis PMP Training has considerable experience of delivering services globally and industry-specific expertise. Owing to this, Invensis value-added consultations help you find the right answer to your business challenge

End to End Customized Services

Invensis PMP Training provides end to end customized business process optimization services across major business functions and industry verticals.

Scalable and On-Time Delivery

Invensis PMP Training possess deep seated capabilities to scale up services in accordance with changing requirements, ensuring the continuity and on-time completion of your project

Business Continuity Planning

Invensis PMP Training has systems and processes in place that ensure business continuity in case of an emergency situation

Trained Personnel And Latest Technology

With skilled manpower, comprehensive industry knowledge and use of the latest technologies and processes, Invensis PMP Training claims to be one of the best places to help you achieve your goals.

Quality and Compliance

Invensis PMP Training has achieved compliance with ISO 27001. They adhere to quality standards as per ISO 9001:2008, in all processes leading to high-quality output.
Invensis PMP Training Mission
Their mission is to create affordable training and development solutions for enterprises and individuals across the globe and help them to stay relevant with up-to-date skill sets and industry best practices which are constantly evolving.
Invensis PMP Training Vision
Their vision is to be a globally acclaimed training solution provider for enterprises and individuals worldwide. By 2020, Invensis aims to train 100,000+ professionals across industries and fulfill their learning needs.
Before diving into the details of Invensis PMP training offerings, let's learn some more facts about PMP Certification:
What is the PMP Certification?
Reaching the career destination entails a lot of effort and patience. People look for various ways to succeed in their career and enhance their experience and earning potential. However, for project managers, understanding why PMP certification is essential is a wise move as they get many benefits.
Project Management Institute (PMI) awards project management professional (PMP) certification. This is a globally recognized credential and renowned by most of the companies all over the world for over 30 years.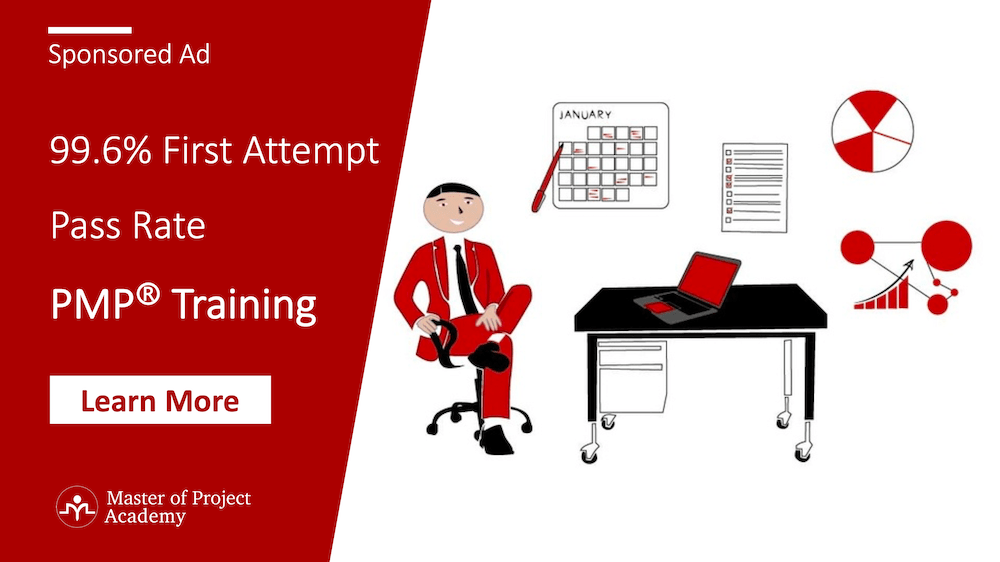 Need for PMP certified project managers arose because of fast-paced work environments and competitive market. Because it has created a critical and huge demand for project managers who can successfully deliver a project from start to finish.
PMP credential is ideal for project managers across industries that are looking for steady growth in their careers. This certification will impart valuable knowledge and skills in project management that will set you apart from your colleagues and improve your earning prospects.
PMP Certification can be taken up by any job roles like IT Project Managers, Project coordinators, Project Analysts, Product Managers, Program Managers, Project Sponsors, Project Team Members
Prerequisites for PMP certification
One option is
Regarding educational background, you should have a secondary degree or high school diploma or associate degree or global equivalent
In Project Management Experience, you should have 7500 hours leading and directing projects
As far as Project Management Education is concerned,  you should attend 35 Hours of Project Management Education
Or
Another option is
Regarding educational background, you should have attended a 4-year degree course
In Project Management Experience, you should have 4500 hours leading and directing projects
As far as Project Management Education is concerned, you should attend 35 Hours of Project Management Education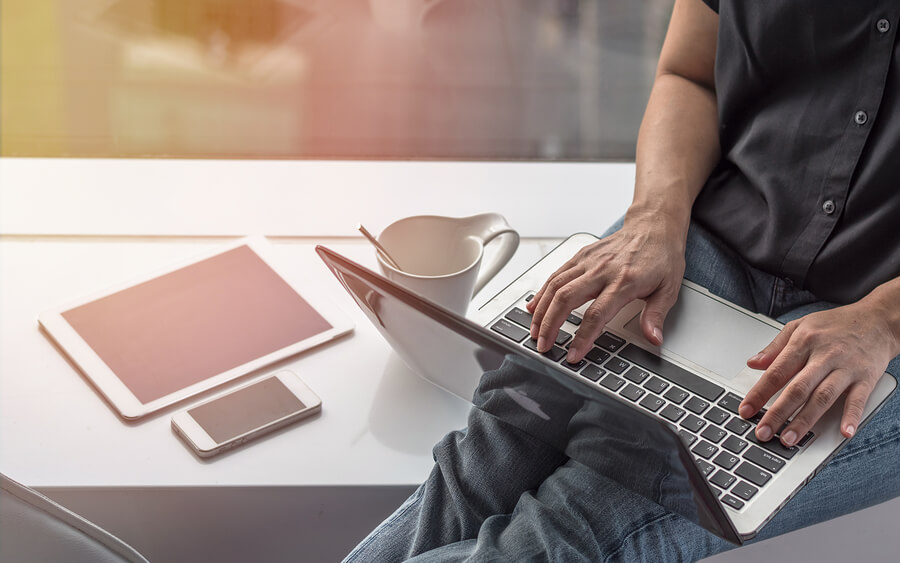 Advantages of PMP certification
Many PMP aspirants hesitate to take this step of PMP certification as they are uncertain about spending time and money without having a clue on "is PMP Certification worth it". In addition to the experience required to qualify for the exam, some specific education and exam preparation steps need to be taken up before attempting the exam. This is the reason many project managers want to know if their efforts will pay off. And only then take subsequent steps on their journey to PMP certification.
There are different benefits of becoming PMP certified, not merely from your career point of view. But also for personality development; it boosts both your ability and confidence as well.
Career Growth
Many well-established organizations look for PMP certified professionals. Hence clearing the PMP Certification exam will surely offer better career prospects. Becoming PMP certified improves your professional network. The more extensive your network in the PM field, the better for your career growth
Boost your salary
PMP Certification provides an excellent advantage when it comes to earning potential. So being a PMP certified professional gives you an immediate edge over your counterparts when it comes to salary levels.
Industry Independent
PMP certified managers are not limited to one industry. Industries across various sectors seek competent professionals to ensure that projects are implemented productively.
Greater Responsibilities
PMP Credentials increase your knowledge, competency, and skills. As a certified PMP, you will have to manage large projects and satisfy multiple stakeholders. Handling such responsibilities will benefit you vastly. Because the experience you gain will help you identify early on any problems of a project from initiation to completion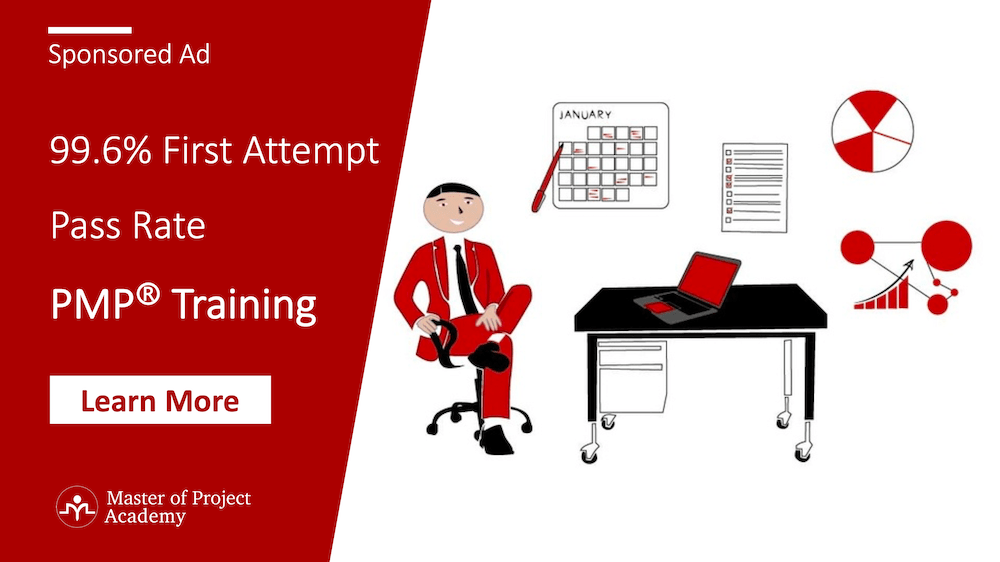 Improved Career Opportunities
Being a certified PMP paves the way for better career opportunities as there is a massive demand for skilled project managers in various sectors. Thus certified PMPs get preference over non-certified project managers in the job market
Upgrades your leadership skills
It is the core responsibility of the project manager to bring all members of a team together as a single entity. They are accountable for identifying the strengths and weaknesses of the team to accomplish the project. Furthermore, you will be provided an opportunity to acquire various leadership skills which vary based on project requirements.
Enhances Risk Management Skills
PMP Certification gives you knowledge of advanced risk management skills to identify and assess the probable risks and ways to mitigate the same. Having this skill is an added advantage as it safeguards organizational interests. This, in turn, increases product quality to a top-notch level which is beneficial for you as a PM, the team and organization too.
Enhances Problem Solving skills
Attaining PMP certification is proof of your proficiency in the domain. People will approach you for expert advice. You will be trusted with your problem-solving skills, imaginative solutions and innovative approaches that ensure project success
Enhances People Orientation and Team Work
The primary responsibility of the project manager is to manage the team competently and lead it to attain all business objectives. Teamwork is a significant factor that determines the success or failure of the project. Hence, being a PMP certified project manager, you will be considered the main force behind successful project completion
Challenging projects
PMP Certification comes not only with more responsibilities but challenges too. When you are a certified PMP, projects that require greater effort and commitment to achieve business goals will fall into your lap.
The cost of PMP Exam is 405 USD for PMI Members and USD 555 for non-members.
The cost of becoming a PMI member is USD 139.
 PMP Exam Format
It is a multiple-choice exam
Here you attempt 200 questions per paper. Out of which 175 are scored and 25 are unscored
Exam duration is 4 hours
This exam is a closed book exam
Passing score is determined through psychometric analysis
Current PMP Exam Breakdown
| | | |
| --- | --- | --- |
| S.No | Process Group | Current Exam |
| 1 | Initiating the Project | 13 % |
| 2 | Planning the Project | 24% |
| 3 | Executing the Project | 31 % |
| 4 | Monitoring and Controlling the Project | 25 % |
| 5 | Closing the project | 7 % |
| 6 | Professional ethics and social responsibility | Spread across all process groups |
| | Total | 100 % |
Because Project Management Professional is one of the most industry-recognized project management certifications for project managers and project practitioners all across the world, the PMP Exam is designed to objectively assess and measure project management knowledge.
PMBOK Guide is the main reference book and it is an internationally recognized standard for project management fundamentals hence it is applicable to a wide range of industries.
Exam content includes 10 PMBOK Knowledge areas which include 49 processes applied to 5 basic process groups.
The exam can be attempted in both computer-based testing (CBT) and proctored paper-based exam formats.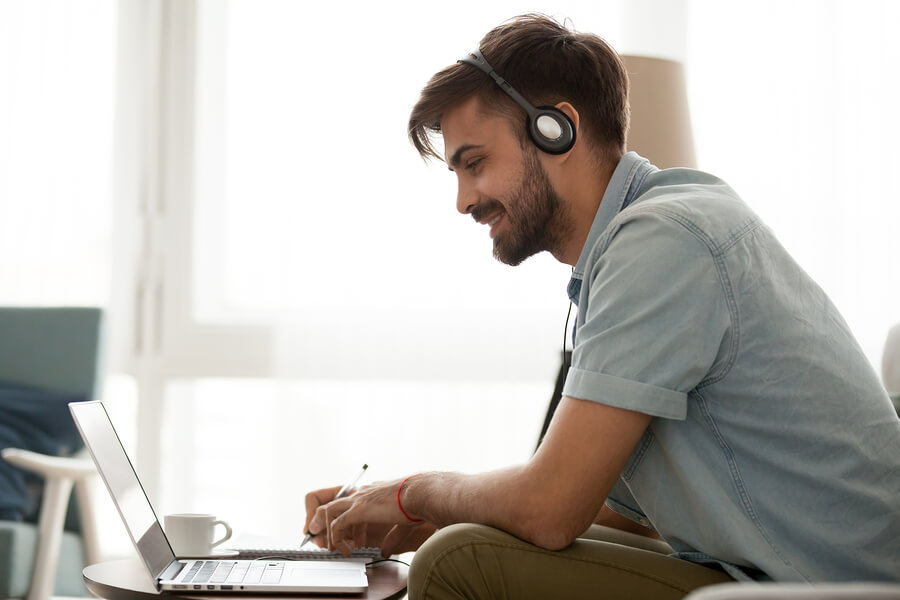 Invensis PMP Training: Project Management Certification Courses
Their Project Management Certification Courses are broadly categorized into Foundation Level and Advanced Level certification courses.
Foundation Level Project Management Certification Courses:
It covers the following courses
PRINCE2 (Projects in Controlled Environment) Foundation course –  2 Days Training
CAPM (Certified Associate in Project Management) exam preparation course – 4 Days Training
Change management foundation course – 2 Days Training and
Project Management Fundamentals course – 1 Day Training
Advanced Level Project Management Certification Courses:
It covers the following course
PMP Certification Course – 4 Days Training
PRINCE2 Foundation and Practitioner Course -4 Days Training
Invensis PMP Training: PMP Certification Training Key Features
It is a 4-day interactive instructor-led PMP classroom training
Highly qualified and certified PMP trainers conduct this training
PMP course adheres to global standards
PMP study guide is prepared by subject matter experts.
Aspirants can interact with co-participants from diverse backgrounds.
You can get to know industry best practices and case studies
Aspirants can prepare better with sample mock tests
You can achieve 35 contact hours (PDUS) certificate
This is ideal for individuals and enterprises that are looking to gain a comprehensive understanding of project management knowledge with experience and skills to bring projects to successful completion.
Main Takeaways from this Invensis PMP Training are
One will gain an in-depth understanding of the PMBOK Guide
Gain knowledge of 5 Process Groups, 10 Knowledge Areas and give you the confidence to successfully clear the PMP exam on your first try.
Participants will receive a copy of PMBOK Guide –Sixth Edition and 35 PDUS.
Invensis PMP Training Key Features
Expert trainer to ensure in-depth understanding of concepts from PMBOK Guide
Over 95% of Invensis learning participants obtain their PMP within 6 weeks
Global opportunities and 20% salary increase for PMP certified  professionals
Across the globe, they are close to 725,000 Project Management Professionals (PMP)
Invensis PMP Training Delivery Modes
PMP Training can be conducted in different modes:
Instructor-led Classroom Training
Instructor-led Online Training
Live Online Training and
Corporate Group Training
Focused 1-to-1 Training
Areas of Study:
Initiating a project
Planning project work
Developing project schedules, cost estimates, and budgets
Planning project staffing and communication
Analyze project risks
Plan and manage project procurement
Monitoring and controlling of project work etc
Who should attend Invensis PMP Training?
Job Roles that can benefit from this PMP course includes:
Associate Project Managers, Project Managers, and IT Project Managers, Project Coordinators, Project Analysts, Project Leaders, Product Managers, Program Managers, Project Sponsors, and Project Team members.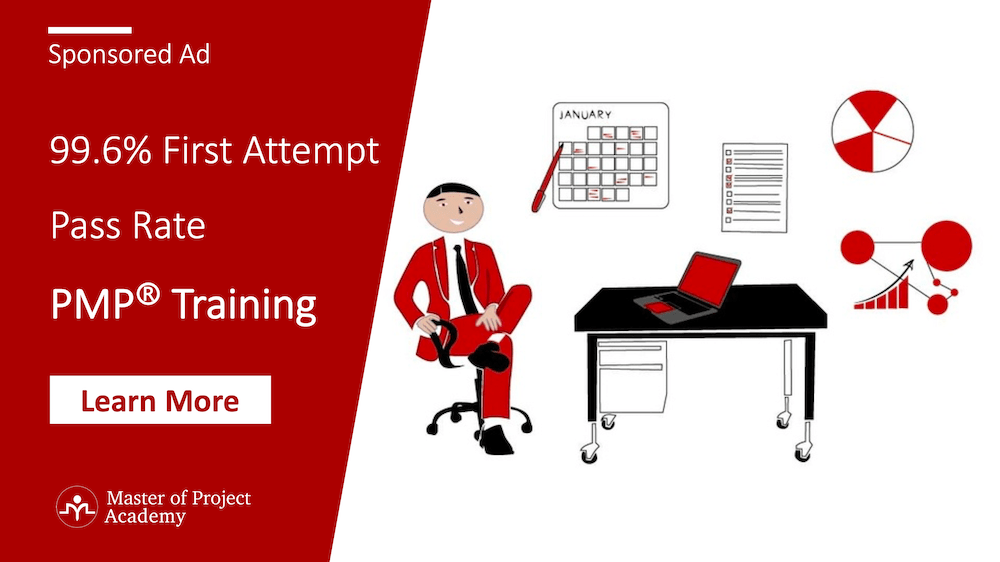 Formats of Invensis PMP Training in Detail:
Classroom Training: It is an interactive public classroom session delivered by highly qualified trainers with extensive project management experience.
Live Online Training:
It is an instructor-led live online session. You can attend from anywhere.
This training is conducted on weekends from 10 am to 6 pm
Cost of this training is USD 1395.
Invensis PMP training provider offers discount coupons like
Avail 5% off on PMP Live online or virtual training by registering 2 or more participants
By registering 5 or more participants, avail 12% off on PMP Live online or Virtual training
Avail 15% off on PMP Live online or Virtual training by registering 10 or more participants
Besides, Invensis PMP training provider offer combos as follows :
Avail 20% off on PMP course with ITIL foundation course
On PMP course with Cobit 5 foundation course, avail 20% off
Avail 20% off on PMP course with SSGB course
And Avail 20% off on PMP course with DevOps Foundation course
Avail 20% off on PMP course with SSYB Course
Corporate Group Training: It is a customized instructor-led on-site group training for enterprises. Moreover, it is a cost-effective training.
The Structure of Invensis PMP Training
The syllabus is based on the latest PMBOK edition i.e. 6th Edition
Chapter 1: Introduction
Introduction to PMP
What is a Project?
What is Project Management?
Relationships among Portfolio Management, Project Management, Program Management, and Organizational Project Management
Relationship between Project Management, Operations Management, and Organizational Strategy
Business Value
Role of the Project Manager
Project Management Body of Knowledge
Chapter 2: Organizational Influences and Project Life Cycle
Organizational Influences on Project Management
Project Stakeholders and Governance
Team Members
Project Life Cycle
Chapter 3: Project Management Processes
Common Project Management Process Interactions
Project Management Process Groups
Initiating Process Group
Planning Process Group
Executing Process Group
Monitoring and Controlling Process Group
Closing Process Group
Project Information
Role of the Knowledge Areas
Chapter 4: Project Integration Management
Develop Project Charter
Develop Project Management Plan
Direct and Manage Project Work
Monitor and Control Project Work
Perform Integrated Change Control
Project or Phase
Chapter 5: Project Scope Management
Plan Scope Management
Collect Requirements
Define Scope
Create WBS
Validate Scope
Control Scope
Chapter 6: Project Schedule Management
Plan Schedule Management
Define Activities
Sequence Activities
Estimate Activity Resources
Estimate Activity Durations
Develop Schedule
Control Schedule
Chapter 7: Project Cost Management
Plan Cost Management
Estimate Costs
Determine Budget
Control Costs
Chapter 8: Project Quality Management
Plan Quality Management
Perform Quality Assurance
Control Quality
Chapter 9: Project Resource Management
Plan Resource Management
Estimate Activity Resources
Acquire Resources
Develop Team
Manage Team
Control Team
 Chapter 10: Project Communications Management
 Plan Communications Management
 Manage Communications

Control Communications
 Chapter 11: Project Risk Management
 Plan Risk Management
Identify Risks
Perform Qualitative Risk Analysis
Perform Quantitative Risk Analysis
Plan Risk Responses
Implement Risk Responses
Monitor Risks
 Chapter 12: Project Procurement Management
Plan Procurement Management
Conduct Procurements
Control Procurements
Chapter 13: Project Stakeholder Management
Identify Stakeholders
Plan Stakeholder Management
Manage Stakeholder Engagement
Control Stakeholder Engagement
Advantages of Invensis PMP Training:
Highly qualified and accredited trainers
They have employed subject matter experts from different areas such as E-learning experts, university professors, and corporate trainers.
The superior quality of courseware
Course developed at Invensis Training PMP training goes through a quality assurance process. Further, it gets reviewed multiple times for accuracy. Additionally, continuous checks are being done regularly.
High Rating of Training satisfaction
Rated with 95% training satisfaction
A large number of customer base
50,000+ professionals trained globally
50+ certification training courses across 10+categories
Professional certification trainings workshops conducted through ILT and Live virtual classes
Problem-solving exercises within the session
     6. Worldwide presence
Instructor-led training classes conducted across 108+ locations
      7. Expert trainer
Trainers are expert in their respective fields with international training and consulting experience
Interactive sessions with case studies
      8. Weekend workshops for working professionals
Customized training available for individuals and enterprises
Class strength is limited
      9. Free Practice tests and 2 full-length PMP mock tests
Real Life exam prep questions and free guidance on progressing in your career as a certified professional
      10. Assistance with the exam application
Support/assistance is provided to fill the application form for PMP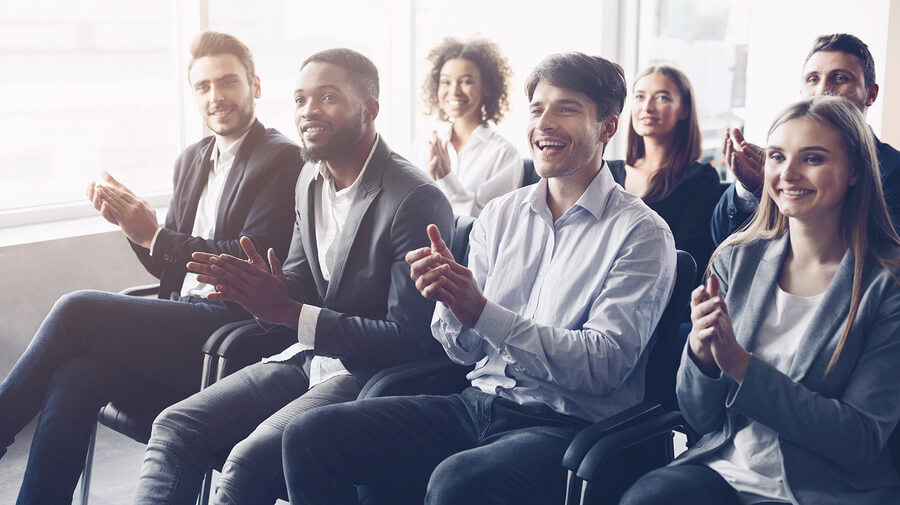 The Disadvantages of Invensis PMP Training Programs:
Exam fees included in most of the training courses
Exam fees are included in most training courses except Project Management Training courses
Refund Policy
Invensis PMP Training is not offering any guarantee on the training or the content. And thereby they don't have any refund policy.
No online forums for technical assistance or support
They have no online forums for aspirants to support or raising the queries
Invensis PMP Training: You can be PMP Certified in 4 to 6 weeks
Invensis PMP Training Provider has launched this program for participants to become PMP certified professional in just 4 to 6 weeks. Their unique training methodology coupled with high-quality PMP courseware enables the participants to achieve their PMP certification goal. First, a careful assessment of each participant is made, then a trainer is assigned who creates a structured approach to the training that helps in achieving desired PMP results.
Study Smart (S2) Approach
The trainer will devise a smart study approach by understanding each participant carefully and devise measures during the training to understand the areas that you are struggling with and create a teaching plan accordingly. At the end of the training, the trainer will share a detailed report and help in creating a customized plan that supports you in clearing your PMP certification exam.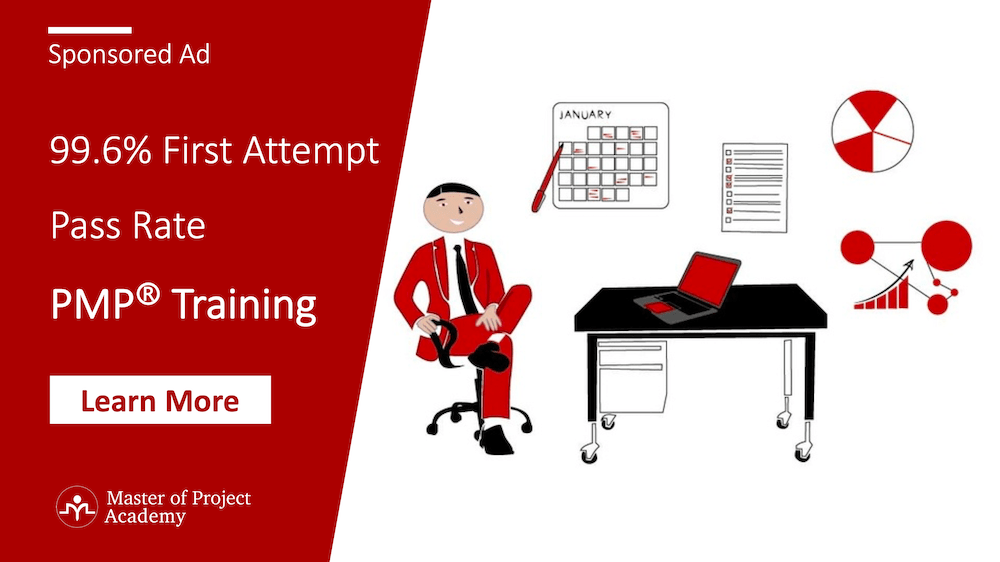 No short cuts at Invensis PMP Training
Invensis PMP Training believes in holistic learning that encompasses a clear understanding of the concepts rather than memorizing and using flashcards to clear the exam These short-cuts only help you to a certain extent, but a proper understanding of the concepts helps participants to answer questions of various difficulty levels and ensure it stays with them which help in real-world application as well. Moreover, the entire training focuses on showcasing minute details of project scenarios and mapping it to PMI's project management way of thinking.
Invensis PMP Training Practice Test
Training session at Invensis PMP Training gives utmost importance to mock questions at end of each module and problem-solving exercises within the session. Thus, this helps to prepared aspirant fully with the knowledge and skills for the PMP examination. And PMP certified faculty prepares these tests.  Nevertheless, practice tests are a true simulation of the PMP examination.
Benefits of Invensis PMP Training Practice Test
Makes the aspirant clearly understand PMP concepts and methods with the help of detailed answers at the end of the practice test
Helps to evaluate topics which require further study
Makes the aspirant thoroughly prepared for the PMP examination. It includes how to answer within the specified time duration
It helps an individual to take forward the knowledge and skills. So this will solve real-world work challenges in project management
Online Reviews for Invensis PMP Training
There are not any online reviews of Invensis PMP Training program. But they have some testimonials on their website.
Invensis PMP Training Testimonials
" I had a very deep understanding of the content. The training was excellent with relaxed schedule and atmosphere. The training material was comprehensive, and the trainer was an expert trainer with in-depth knowledge about the subject"

" The trainer's expertise was immense and she was flown in to Hawaii to conduct this training. The study guide was comprehensive with quality practice tests and case studies"

" The best thing about the training was the structure and presentation of information. From the courseware to the study guide and practice tests- everything was perfect. I thank Invensis for conducting the training here in Hawaii"

"The PMP training was good, even better was the instructor who helped in creating an easy learning environment. The trainer was knowledgeable and his ability to adapt and teach the PMBOK was excellent"

"Very nice session Actually, we managed to extract lot of information out of this training and it is really fine. I am surprised actually how beneficial it was for us. Thank you very much and thank you for giving us this chance. Thank you.
Invensis Learning Young Blogger Scholarship Award
Invensis Learning believes in articulating thoughts from students from a diverse background on a particular topic. This plays key role in bringing new perspectives, ideas, creativity, and even innovation.
Invensis Learning Young Blogger Scholarship Award is a platform to encourage students to express and explore ways to foster creativity. This scholarship award is a unique opportunity for students to showcase their writing skills to the global audience
The scholarship prize for writing a really good article on your university blog page is USD 2000. The award winner and the best article will be showcased on the Invensis Learning website, blog, and social media.
Eligibility:
The "Invensis Learning Young blogger Scholarship award" is open to all undergraduate/postgraduate students who are currently enrolled in universities/colleges worldwide.
Applicants should write an article from the list of topics given below
The article should be written and uploaded on your university blog section which is publicly visible
Age limit is 18-35 years
Candidates must have a minimum cumulative GPA score of 3.0
List of Topics to write on:
Competency-based learning vs. Traditional Learning
Role of AI (Artificial Intelligence) in Learning and Development
How technology is impacting in-class learning
Future of Online Learning
How colleges and universities can promote entrepreneurship
How students need to be Job Ready for complex future requirements
Importance of Soft Skills Development in Education
How STEM education is shaping the future
Promoting Creativity in Education
Addressing the Rising Cost of Education
Selection method
On the basis of originality, research, innovative, a keen eye for detail in terms of information architecture, content hierarchy and scoring of the article, they will choose the award winner
A panel of qualified judges instituted by Invensis Learning will select the award winner
Scoring of article shall be done by allotting points to different attributes such as Title and Introduction- 10 points,  Conclusion -5 points, Grammar and Punctuation – 5 Points, Citation and References -5 Points,  Author Section -5 points,  Research (Data and Statistics)-10 Points, Unique and Original -10 Points.
Scholarship Award Prize Declaration and Dispatch
They will contact the award winner on the contact information provided
Invensis will offer the amount of the award either through check/ wire transfer as per college/university guidelines.
And their blog will showcase the award winner and the winning article
---
You can read our Top 10 PMP Training post to see all PMP training options and ratings.
---
#1 Invensis PMP Alternative
Founded in 2012, Master of Project Academy helped more than 100,000 professionals in more than 180 countries. The biggest advantage of Master of Project Academy is providing as many flexible plans as possible for the PMP certification candidates. Self-paced PMP training, in-person PMP Training, instructor-led PMP live sessions. Starting from $67/month, you can find comprehensive PMP training materials to get ready for the PMP exam. All you have to do is opting for the best option you would like to enroll.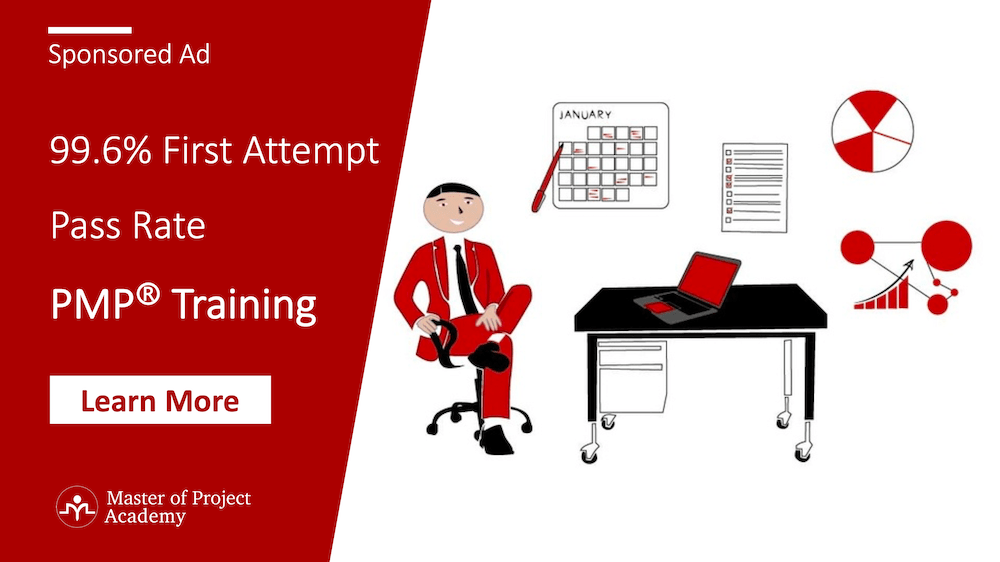 You can see our complete review and details about Master of Project Academy PMP programs.
#2 Invensi PMP Alternative
Another Invensi PMP alternative can be Project Management Prepcast PMP programs. Cornelius Fichtner, who is an experienced project management expert, is the founder of Project Management Prepcast platform. They have self-paced PMP options however they do not offer in-person or instructor-led PMP classes which is a big negative for this alternative.
#3 Invensi PMP Training Alternative
Simplilearn PMP programs can be considered as a Invensis PMP alternative as well. Simplilearn offers self-paced and instructor-led PMP training programs. However, they have a very unfair pricing strategy. If you are visiting their page from india, you can enroll in a training costs as low as $100 (they show pricing in INR, which is local currency for India) while visitors from Europe or United States can see more than $600 for the same self-paced content material. You can read all pros and cons of Simplilearn PMP Programs.
#4 Invensis PMP Alternative
You might have heard of Udemy, which is a learning platform where several instructors place their content and students can purchase and enroll in their curriculum. You can consider Udemy PMP programs as a Invensis PMP training alternative. However, keep in mind that the instructors you see on Udemy may not be there after your purchase next day. Moreover, their content may not be 35 contact hours.  This is a very big problem and con for Udemy PMP programs. Even though many programs advertise that they suffice 35 contact hours requirement of PMP exam, their content is far below of 35 contact hours if you a little bit look on the training page. You can see our comprehensive review about Udemy PMP programs.
#5 Invensis PMP Course Alternative
If you have lots of money that you do not consider how much you will pay for the PMP training, you can consider Velociteach PMP option. While there are no significant difference of their virtual or in-person PMP training programs, they ask for around $2,500 to attend in their program. This option is well-known by the founder of the organization who is Andy Crowe. He has a PMP book as well and may be that is why Andy Crowe PMP platform is significantly more expensive than the other options in the market.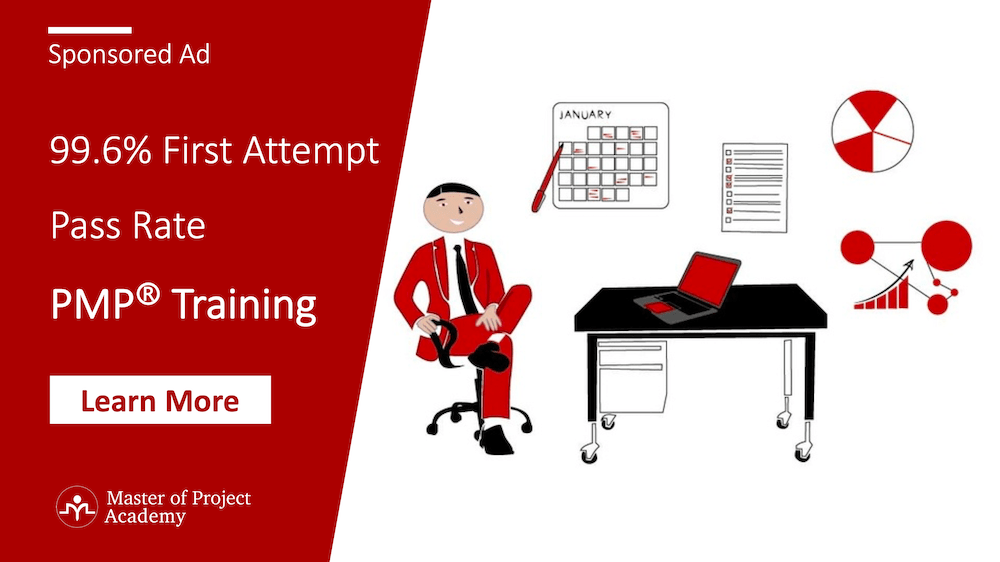 Invensis PMP Training Review: Conclusion
In this post, I have reviewed all the details of Invensis PMP training and also their the pros and cons.
Invensis Learning is a leader in global certifications like PMP. They have wide customer base and global presence. Quality, of course, is good but the cost of the Invensis PMP training is on the higher side as compared to competitors in the market.
Moreover, it doesn't include exam fees but it offers discount coupons. Despite Invensis PMP's high quality of content and market presence, they do not offer any guarantee on the PMP exam. Also, they do not have any refund policy in place.
However, they offer a scholarship for college students every year such as "Invensis Learning Young blogger Scholarship award" and award them with prizes to encourage innovation from the young generation.
Hence, in consideration of factors such as quality, content, features, Invensis PMP Training Courses can be considered as one of the good options for preparation of PMP certification.