Every professional wants to advance their career. And that's why they look for possible ways of advancement. One of the main inspiration towards advancement are the benefits that come with the effort. Many project management aspirants seek advancement by acquiring the Project Management Professional (PMP) accreditation as they seek for the PMP certification benefits. If you are also looking for PMP certification benefits this article is a good read for you. In this article, we will share the top 5 PMP Certification benefits that PMP accreditation holders enjoy once they are PMP certified.
PMI has set certain PMP certification requirements for the candidates. That candidates need to fulfill them in order to become eligible to sit in the PMP exam. These requirements are related to education, experience, and PMP training. The education and experience requirements are pretty much correlated. This correlation is stated in the PMI requirements. If you are an associate, you require 60 months of experience to be eligible. On the other hand, a person with a bachelor's degree requires 36 months of work experience. In addition to this, you must have professional training that earns you 35 PDUs (professional development units). These PMP PDU hours are also termed as contact hours.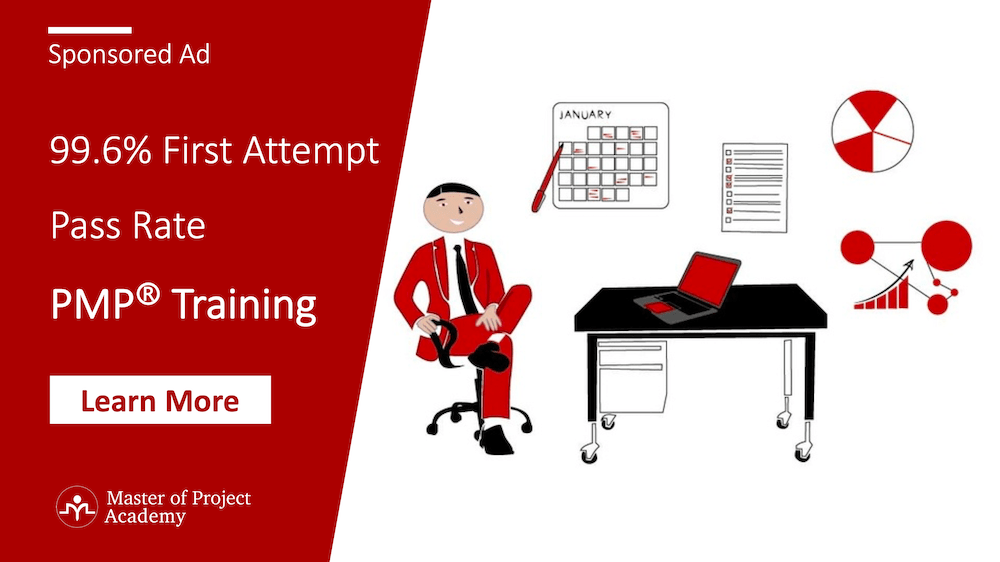 PMP Certification Benefits
One of the main PMP certification benefits is that PMP being globally recognized accreditation. Obviously, it is due to the fact that PMP holders have earned this accreditation which is possible only after the aspirants meet the PMI criteria of education, experience, and formal training. For this sake, the candidates have practiced and applied these practices in real-time situations. PMP certification exam is considered as a tough one, but only for those who have not put in the right effort to qualify the exam. All this effort pays off as PMP benefits once you are a certified PMP. Then you start enjoying the PMP certification benefits. What are these PMP certification benefits? Now we will list the top 5 PMP certification benefits.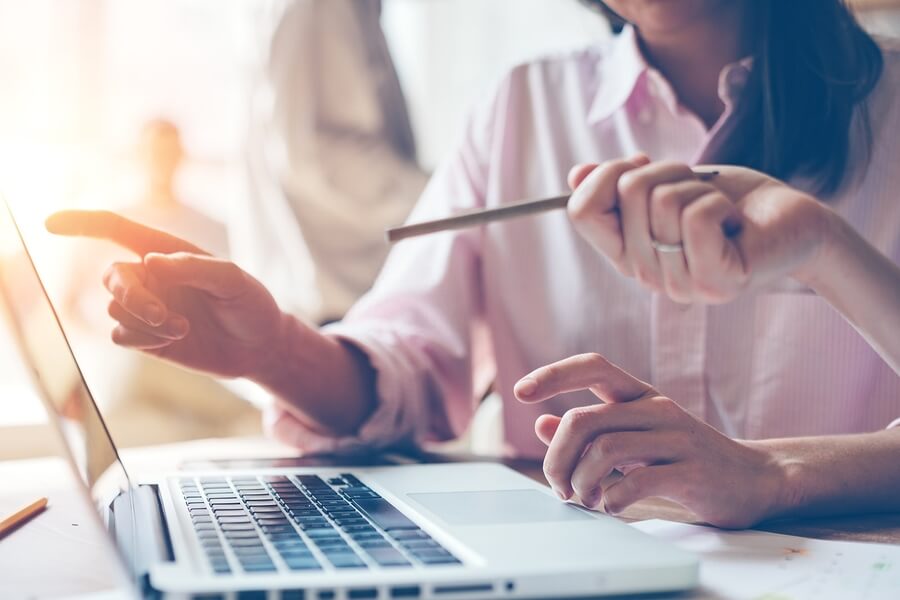 1-) PMP Certification Benefits: It Is The World's #1 PM Certification
One of the PMP Certification benefits is this means achieving the world's number 1 project management certification. PMP credential is offered by the Project Management Institute. It's been offered for more than 30  years. You are considered in the front line of the project management profession. You can get the idea of PMP certification benefits from the fact that there are around one million PMP certified professionals around the world. PMP is the most popular project management certification. There are various project management certification programs. But some of them are confined to a specific domain or geographical location. Whereas PMP has a global presence and it does not limit to a specific industry or location.
A project is a temporary endeavor which means that every project should have a start time and end time to carry out the specific endeavor. Therefore the projects have defined scope and other resources like time and budget. In a project team, there are often people who don't usually work together. Even project teams are formed from various organizations, various geographies, and cultures. All these factors add to the complexity of the project. Project managers play a key driving role to implement the projects. They transform the chaos into clarity by the application of their skills and the right tools. The main objective of the project managers is to deliver on-time, on-budget results. Consequently, having the PMP certification means that they have these skills and know these tools.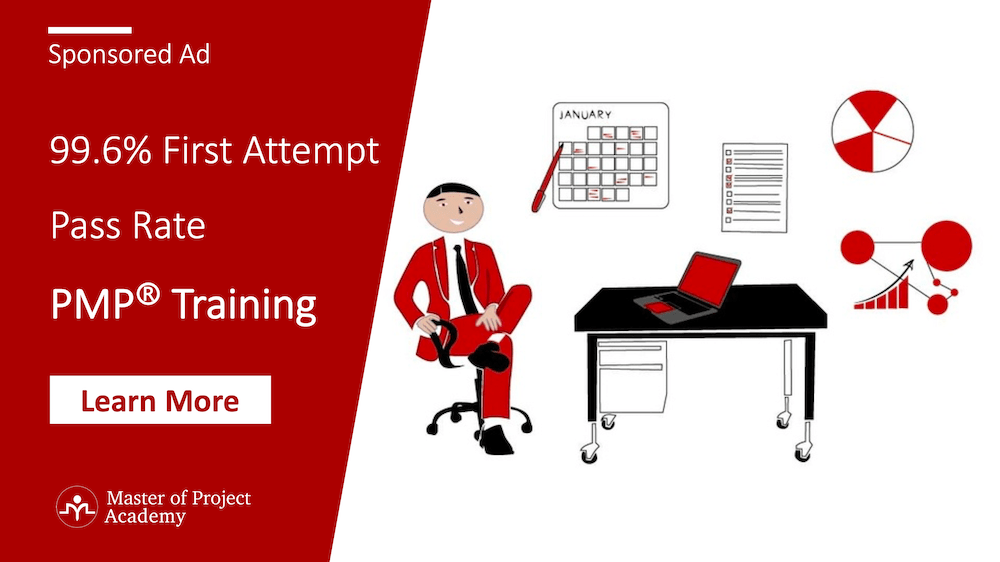 PMP Certification Benefits – An endorsement of your skills
In project management, you apply the knowledge, skills, tools, and techniques to project activities in order to meet the project requirements. PMP is an endorsement of the qualification of the project manager who can drive the project to success. Hence, as one of the PMP certification benefits, the companies recognize that certified managers are better at completing the project on time and within the budget.
If you are in the early stage of your professional experience and want to pursue your career in project management, then PMP certification will not only make up for the lack of experience. Moreover, it will also help you advance in the project management profession. In other words, PMP certification will take you to the next level.
You can also turn to more than 1,600 Registered Education Providers (R.E.P.s) for project management training and continuing development. PMI Global Accreditation Center (GAC) has recognized nearly 100-degree programs in institutions worldwide. This is a mere indicator of the popularity and authority of PMP Credentials.
2-) PMP Certification Benefits -Advantage in Getting Project Management Jobs
Organizations look for skilled professionals as their expertise is critical to the success of the organizational initiatives. Many organizations take initiatives due to a variety of reasons. These reasons may include:
technology advancement,
process re-engineering,
environmental factors like sustaining as a market leader,
or even to meet statuary requirements
All such factors pose a lot of pressure on management to meet and exceed these objectives. Hence organizations look for the key players who can successfully achieve their objectives. For this sake organizations are quite choosy to filter the ones who have furbished their resumes with the demonstrable skill set. PMP certification is a way to demonstrate your knowledge and skills. As one of the most important PMP certification benefits, PMP brings this tag value to your resumes. Hence it makes you a prominent and most suitable applicant for the PMP jobs.
In other words, we can say that the recruiters, looking to fill in the position of a project manager, use it as a filter criterion and prioritize the profiles with PMP credentials. When recruiting agencies fill in the positions for their client organizations, they tend to prioritize the resumes with PMP credentials over those who do not hold them. Because they are well aware of the worth of the PMP credentials. The value-adding factors include:
practical demonstration of well-set project foundation,
ability to groom and achieve,
good understanding of the common language for the project managers and higher-ups.
Growing trends in Project Management
As one of the PMP certification benefits, we can say that the demand for certified PMPs is growing in recent years at a very fast pace. It is also expected that this demand will grow at a faster pace than earlier. According to Project Management Job Growth and Talent Gap analysis, the demand over the next 10 years for project managers is growing faster as compared to the demand of workers in other fields. According to the report, employers will need nearly 88 million individuals in project management-oriented roles.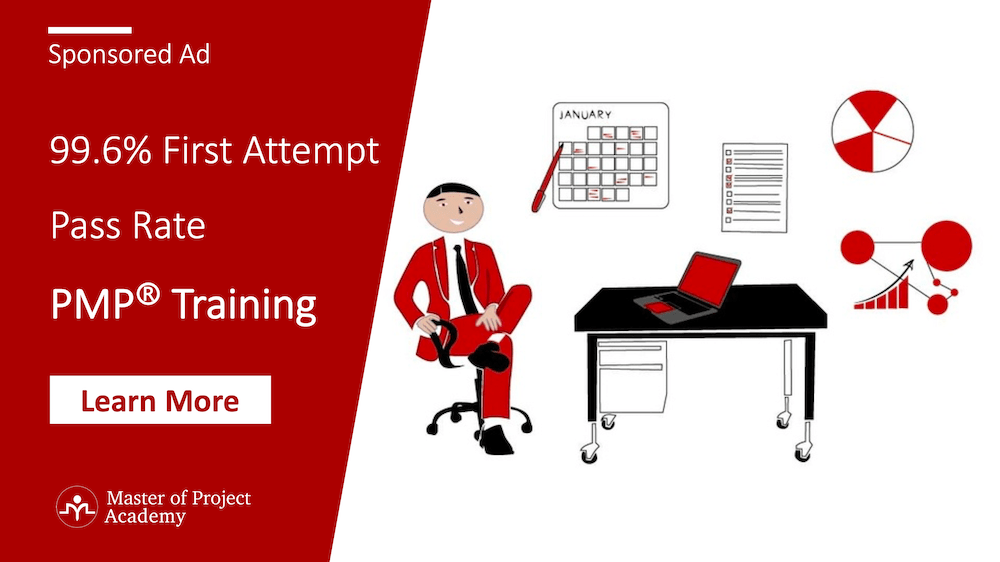 These demands reflect the opportunities to advance your career in the project management discipline. More opportunities mean more options and more rewards. So if you want to keep growing and be successful, you need to align yourself with the best practices as well as the latest trends so that you can get better at what you are doing. When you obtain the PMP certification, you have set your standards to improvise based on a solid foundation. That will enable you to focus on your growth. In other words, the PMP certification will always make you prominent and need, once compared to other individuals at your experience level. So, we can include this in PMP certification benefits as well: PMP is an enabler of fast-paced growth within your career.

3-) PMP Certification Benefits – You Earn ~20% More
PMP certification has high standards and passing a PMP exam is not a piece of cake. You need to practice and make sure that you are ready to crack the exam. Therefore PMP certificate is an endorsement; that you have a good foundation of the project management framework along with education and experience. So this gives you an edge over the others who are not certified.
One of the main PMP certification benefits is that you get a salary advancement. PMP has been one of the highest-paid certifications. Also, the demands are indicative that the trend will keep on growing in the future as well.
According to another report, individuals holding PMI's globally recognized Project Management Professional (PMP) certification have observed significant earnings increases in most countries. So as one of the PMP certification benefits, we can say that the PMP credential holders earn almost 22% more than their non-certified colleagues at the same experience level.
Factors Impacting Project Management Salary
According to the report, salaries depend on a number of key demographic factors. These factors include:
Country of employment
Number of years of experience in project management
 Position/role
The average size of projects managed, it includes the average budget and average team size.
According to the report, Switzerland, the United States, and Australia are the countries with higher median salaries. The median salaries in these countries are $132,086, $ 116,000, and $ 101,381 respectively.
In addition to this, the median salary increases based on position. For instance, in the United States, the median salary for the director of PMO is $144,000. And the salary for the portfolio manager is  $138,000, Likewise, the salary for the Program Manager is $125,000. And the salary for project manager III is $115,000.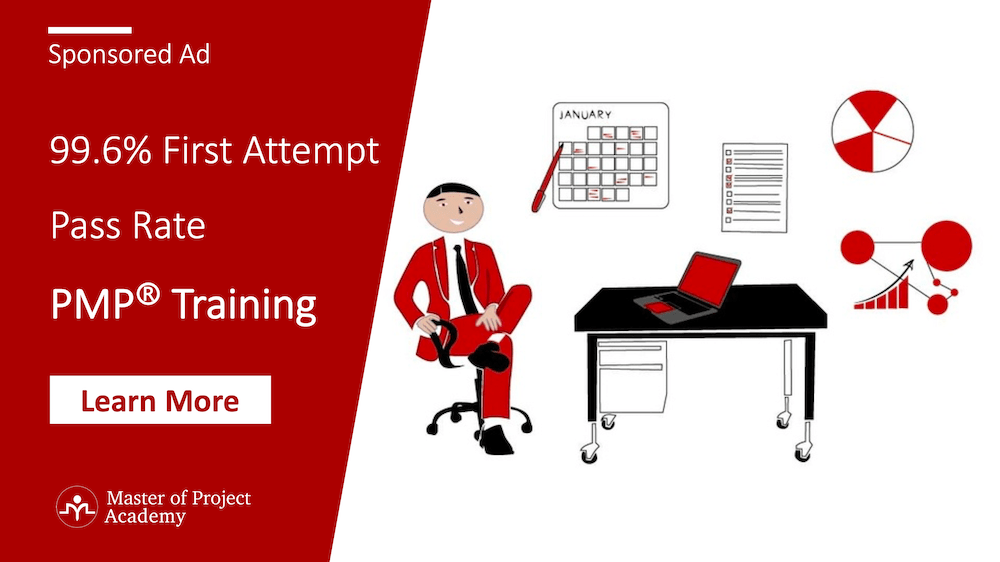 Similarly, there is an impact of project size on the salary base don the project size. These also vary significantly from country to country. Another factor is the length of time of holding PMP certification.
Once you are a PMP certified project manager, you surely become an asset to your organization. Many consulting organizations even get value addition due to the PMP certification, it adds strength to their management force. Hence companies are willing to reward for the certification as they also get the advantage of their highly skilled force.
4-) PMP Certification Benefits – Common Project Management Language
Project management is multi-disciplinary and applied in several industries. The challenges of handling the projects very much rely on the skills of project managers. Hence these industries focus to empower their project management skills so they can succeed in their portfolios and programs.
The examples of industries include:
pharmaceutical
energy
aerospace
manufacturing
finance
information technology
All of these industries require key players to accomplish their projects. These key players include project managers and project teams. Therefore, whichever industry you are working in, you can excel in the project management field. For instance, a construction-based organization requires project managers with the education of civil engineering.
Similarly, the projects are also carried out among different locations with cross-cultural aspects. Many times multi-lingual aspects are to be taken care of. Many large projects are taken up as joint ventures of multiple companies with multiple cultures. In addition to this, there is another aspect of stakeholder management when projects are awarded across the globe. So the management of these outsourced endeavors needs to collaborate with the management of implementing organization. Project stakeholders are also at various levels of knowledge, culture, and experience. These varying factors bring the question of common understanding and language among the project teams.

PMP Certification Benefits = Common Lexicon
PMP highly recognizes the need to sort these gaps in communication. As one of the PMP certification benefits, we can say that it brings the PMP holders in a common platform of communication at various levels. This resolves the gaps and provides the best solution for a common platform for better understanding. Once the understanding is under one umbrella, so is the case for better communication. Communication is key to successful project management. One of the PMP certification benefits is that it brings a set of standardized vocabulary that you can speak across the board. When you refer to a project management term, it is understood by others as well. PMI has aligned all the professional certifications they are offering for project management. These include:
Program management,
Project management,
Certified associate of project management,
Certified Agile practitioner
All of these have a common business language. So everyone stays on the same page. PMI brings a common Lexicon of Project Management Terms. This lexicon offers a very clear and concise set of definitions of frequently used terms. These terms are used across various management levels and industries. So Lexicon is an essential tool that brings common and consistent usage of terminology. These standard terms promote better communications among project teams. No doubt! It is one of the main PMP certification benefits.
5-) PMP Certification Benefits – Following Emerging PM Trends
PMP certification requires you to earn 60 PMP PDU hours every three years to retain your certification. This pushes PMP certified professionals to follow new events, attend seminars, courses, and other events that will earn PDU credits. Thus, as one of the PMP certification benefits, PMP certified professionals keep learning new and emerging project management trends through several events and resources.
If you are a PMP, you must fulfill the continuing education requirements. This continuing education brings implied PMP certification benefits to the PMP credential holders. It provides the opportunity to groom the latest trends in project management. On the other hand, it does not force you to confine yourself to a certain topic of education. So project managers can earn and gear up for the new technologies and skills. These can ensure their readiness for more complex, and technology advanced projects. There are certain areas which include: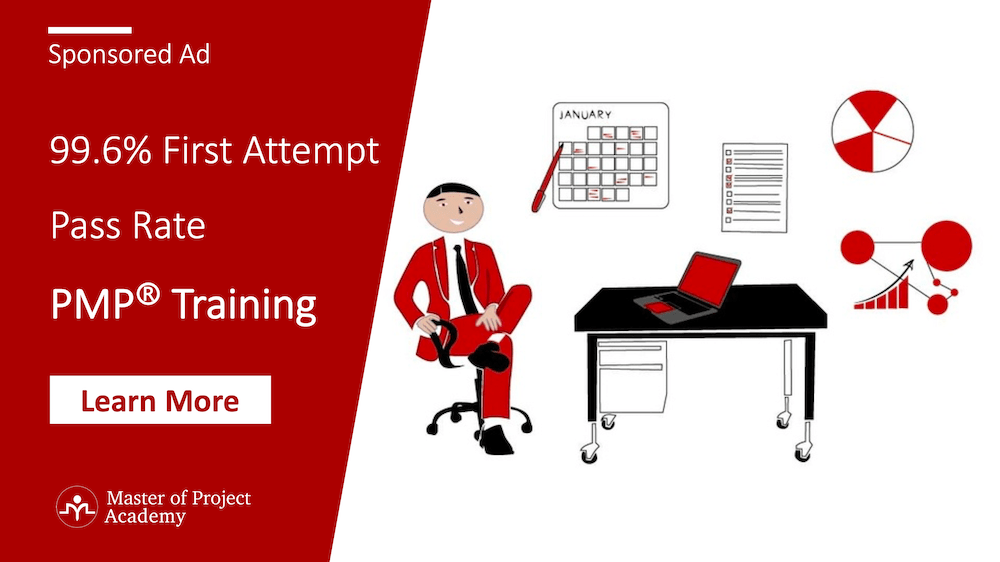 1- Emerging Trends: Project Management Approaches
The project nature has transformed from a detailed elaboration mode to agile mode. Likewise, the focus from extensive full-fledged planning is changed to priority based iterations. This results in different approaches to manage the projects. Additionally, the philosophy of the projects has also evolved. Now the projects are more towards handling technology advancement along with dynamic requirements. The philosophy emphasizes fast-paced delivery and adding value to the client.
These factors have resulted in a variety of project methodologies that range from waterfall to agile methodology. This range also includes the following:
Spiral
Continual development
Extreme Programming (XP)
Kanban
Scrum Framework
Scrum of Scrums.
It is essential for project managers to understand these various methodologies. So they can choose the best fit and implement as per project requirement. Many times, project managers need to implement hybrid approaches which is a result of combining traditional methodologies with the latest methodologies.
You can make better decisions provided you have a good knowledge of these methodologies. You can choose the right methodology. Also, you can focus on the tools and techniques to implement the right ones. Even if required you can identify and merge the methodologies to bring a more effective approach for your project. Hence the knowledge of the methodologies is essential for identification and customization to achieve the right fit.
2- Emerging Trends: Increasing Role of Artificial Intelligence
Artificial intelligence has been a topic for the latest trending technologies. It has also been realized as an important factor in the project management sector. These new trends of projects encompass the automation of various aspects of the organizations.
Business Process Re-engineering results in the improvement of processes within an organization. This improvement is achieved through the automation of the processes. Many organizations take initiatives to improve their operations. For this sake, they focus on the possible ways to explore and automate essential possible tasks. Automation of tasks can reduce human dependency. This means fewer chances of human errors and the implementation at a consistent rate regardless of distractions.
Automation has been vital in industries where hazardous material handling poses threats to human lives in addition to accessing the areas which are riskier for human lives or which are not approachable by humans. These have posed the organizations to come with innovative solutions. Projects in the field of Biotechnology, Robotics, Complex and lengthy processes are few examples.
Furthermore, the simulations and automation of the risk estimation based on several factors. These simulation tools can help project managers to manage the complexity within the project. Decision support systems, expert systems, and machine learning are the challenges of the future. No doubt a lot of exploration is already done in these areas.
Project managers need to grip these AI factors in project management so they can work on complex projects.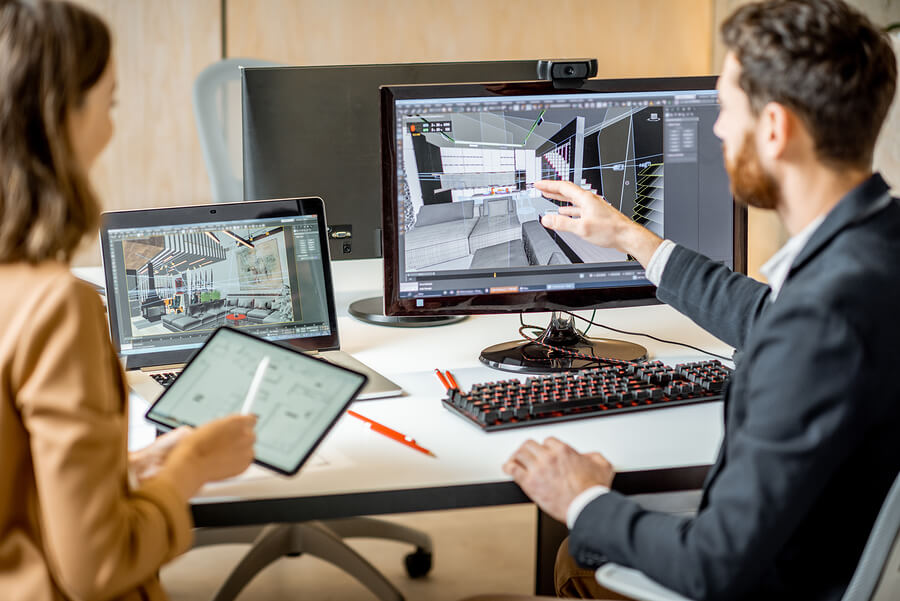 3. Emerging Trends: Project management tools
As there are a number of project methodologies, project managers opt with respect to the project nature. Likewise, there are numerous tools that project managers use to manage the projects. The first of them is project scheduling tools. Project managers use tools like MS Project, Primavera, Team Foundation Server, Version One. These software help project managers to plan the traditional project implementation as well as the agile sprints.
Once the project manager sets the road map of the project using these softwares, the team follows the plan to implement the project. The tools help the project managers to perform project planning, scheduling, and time tracking as well as communications and collaborations. Identification of the project progress becomes easy with the help of these tools. Project managers can identify the gaps in budget and time. So overall monitoring and tracking becomes easier with the help of these tools. The exposure of these tools will help you gain more value. Hence you will qualify for more PMP certification benefits with the passage of time.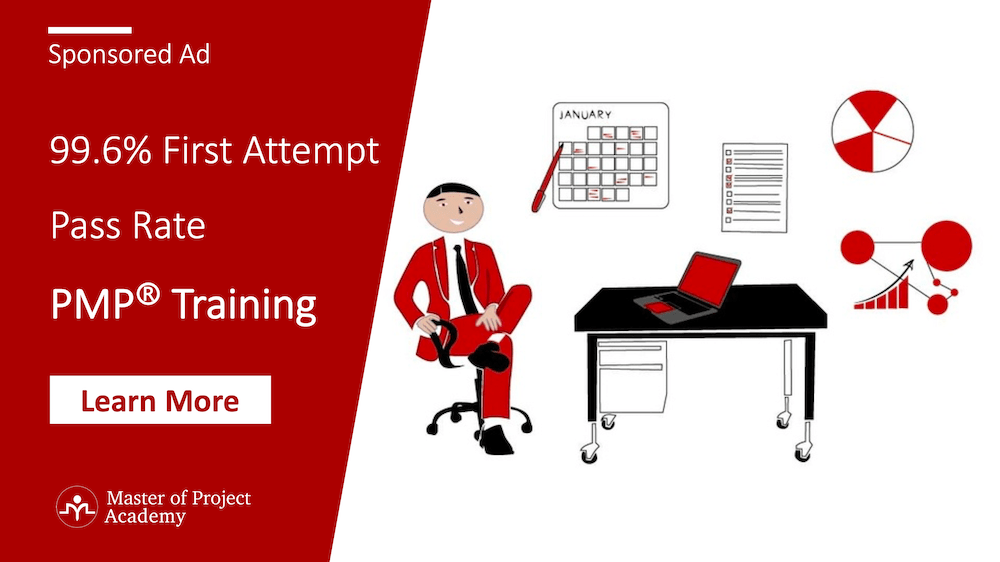 4. Emerging Trends: Virtual Team Management and Collaboration tools
Nowadays, it is a common practice that the project teams are working remotely. All the team members are part of virtual teams which means that all the team members are not co-located. There are lot more tools that are not specific to project scheduling but these are the need of the day. Project managers should be well equipped with these tools to better communicate with the team. Slack, Zoom, Blue Jeans, and Skype for business are some of the well-known communication tools. Project managers use these tools to effectively collaborate among the team for real-time discussions and broadcasting.
Furthermore, you can use cloud-based storage to store and share the artifacts within the team. Tools like Mega and Dropbox are some of the examples that provide such features. In addition to this, there are many software development tools that support DevOps, Continuous Integration, Continuous Deployment, Test-driven development are the recent trends that have attracted a lot of attention and focus for the recent development. The expertise of remote management and focus on DevOps will be another factor of advancement which can result in PMP certification benefits in regards to the continuation of education as well as the latest technology experience.
5. Emerging Trends:
Data Analytics
Project management focus is trending more on data analytics to gain more insight into the data and trends. These insights enable the decision-makers to get real-time latest information and take appropriate decisions. These decisions can help businesses grow with the support of fact-based decision making.
These analytics have enabled project managers to get the dimensional depth of the data. Project managers try to quantify things so that they can measure and manage the project well. Based on these data insights, project managers talk about facts and impacts. Organizations require such information to take well-informed data-driven decision making.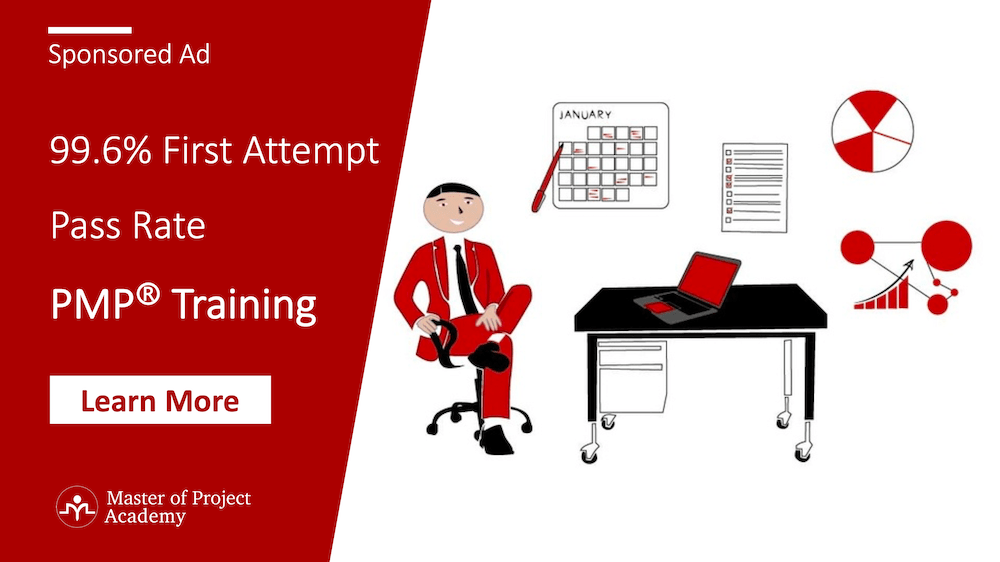 Project management software helps the organization to maintain and extract the details of the historic projects. This historic information helps the project managers to estimate and plan based on the historic information. For instance, for a certain type of project, what were the associated risks? Moreover, for a certain type of activity what was the team effort and associated budget? Furthermore, you can look for the reasons for the failure of a certain project type. Project managers can also use the lesson learned within the alike projects. All such information can help project managers to position their teams.
Many software provides high-level data and custom reports. Power BI, Tableau, SAS are some of the examples of the data analytics tools.
In addition to the aforementioned trends, Cyber Security and Emotional Intelligence are the more trending aspects. Project managers should focus on these areas to further enhance their careers and to keep abreast of the latest trends. This will help them to further pursue their careers and gain PMP Certification benefits.
Summary
In this article, we've shared the top 5 PMP certification benefits that PMP accreditation holders enjoy once they are PMP certified. Global recognition is one of the main PMP certification benefits. PMP certification is an endorsement of your project management knowledge and skills.
Another one of the PMP Certification benefits is that the PMP credentials are a hot favorite for the recruiting agencies. They give prioritization to PMP certification holders. Even some organizations make it mandatory to have PMP certification while inducting project managers.
We can also certainly include salary advancement in the PMP certification benefits. According to the recent surveys, the advancement of salary is also one of PMP certification benefits. Because PMP holders get more than 20% increased salary as compared to their non-certified colleagues of the same scale. Furthermore, the latest reports on the project management trends show an increase in the demand for project management jobs in the coming years. So this is also one of the PMP certification benefits for sure.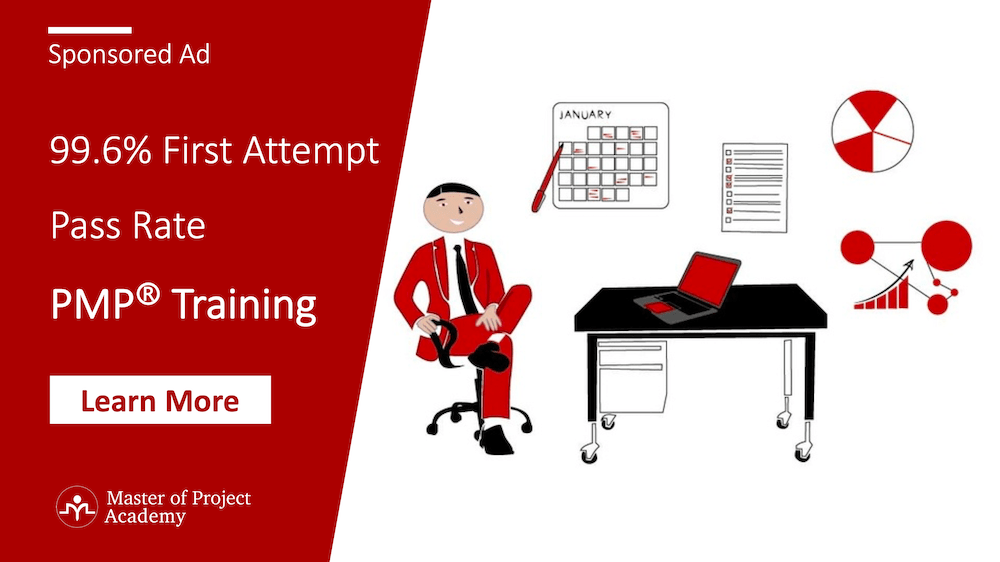 In addition to this, PMP certification brings a common platform for effective communication. The standardized terms have increased the influence in the communication across the board. And lastly, we discuss the latest PM trends in project management which gives you the idea to align your skillset while meeting the continuing education criteria set by PMI.
We hope this article helped you understand the PMP certification benefits that PMP certification can bring to its holders. We wish you the best of luck for your project management career advancement.