Are you an experienced IT professional who wants to upgrade yourself to a project management profile? Or are you someone who wants to work and manage international projects? If yes then you must be planning to appear for the PMP certification exam. Here, in this article, we will list 5 must-know things about the PMP exam. This will help you to understand the prerequisites, content, PMP training modes, schedule, and cost related to the PMP certification exam.
First, let us understand what does PMP certification holds?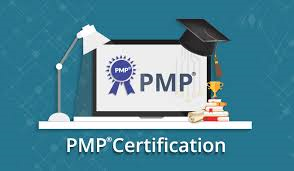 What is PMP?
The Project Management Institute (PMI) offers a professional credential for project managers named as Project Management Professional (PMP). As per current status at PMI.org, there are almost 1,000,000 PMP certification holders worldwide who have earned universally recognized knowledge.
PMP certification gives confidence to PMP holders that this credential has been developed based on best practices and inputs from practitioners who were involved in developing the standards.
Working professionals who are in the field of project management are aiming for PMP certification to build their careers. The reason is that this certification has tremendously gained its recognition across the globe.
There is no easy way to climb up the ladder in the career. You have to put a lot of hard work and make use of the right skills and knowledge. Further, you need to keep enhancing your skills, make yourself recognizable in the industry, and keep on searching different ways to expand your marketability. Hence, this is where PMP certification comes into the picture.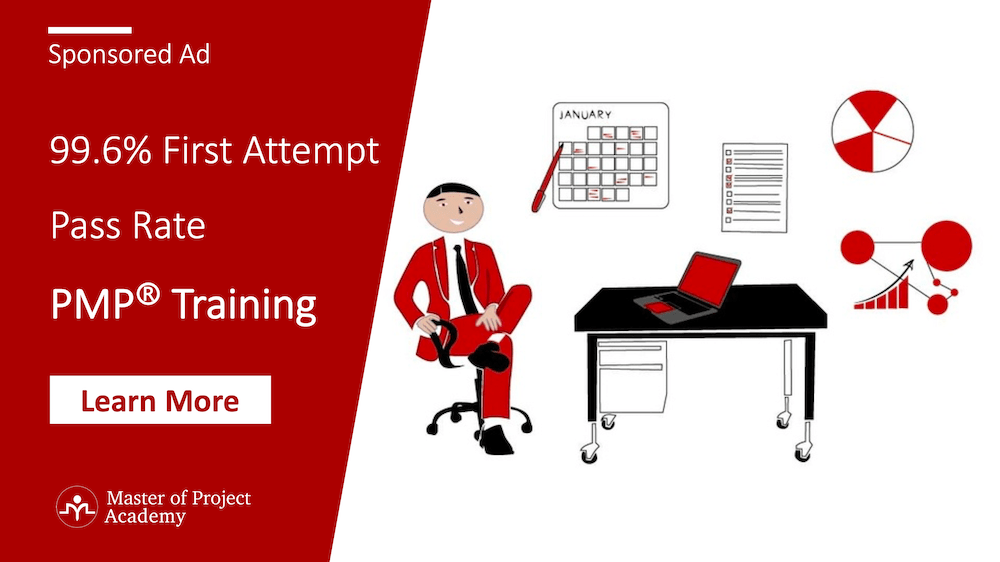 Benefits of PMP Certification
PMP certification is a stepping stone to expand your market reach and getting better challenging projects. These days, many organizations prefer project managers who are PMP certified for managing their projects. Hence, PMP certification is the wise choice to invest in because it demonstrates an individual's knowledge and experience in handling projects. Besides, it represents a high level of professionalism and experience which helps to boost credibility in the market.
PMP certification is a widely recognized certification, accepted, and identified as a benchmark by project managers across the globe.
The PMP is the most renowned project management credential (regardless of in which industry you are working) internationally. Regardless of your background, the quickest way to re-energize your career and create new opportunities for professional growth is to become PMP certified.
As per a survey by Project Management Institute, PMP certified individuals garner a higher salary (25% higher on average) than noncertified individuals.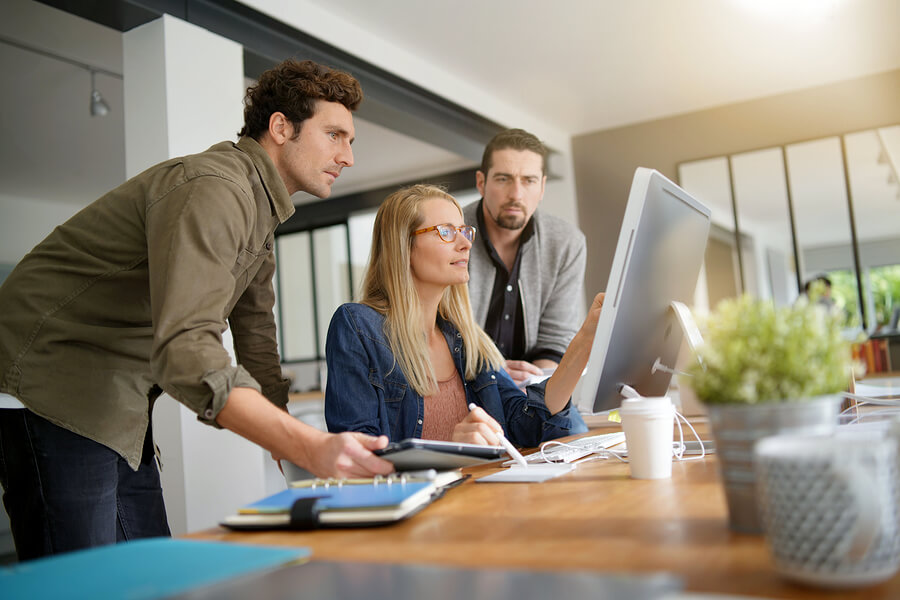 1- PMP Certification Exam Requirements
PMI requires you to meet the following PMP certification requirements before you are eligible to sit for PMP certification exam
Experience Requirement
Education Requirement
Pass the PMP Exam
For Bachelor Degree or Global equivalent
Minimum 3 years or 36 months unique non-overlapping project management experience
You must have worked for 4500 hours in leading and directing projects
You need to earn 35 contact hours of formal project management education
For High School Diploma, Associate degree or Global Equivalent
Minimum 5 years or 60 months unique non-overlapping project management experience
You must have worked for 7500 hours in leading and directing projects
You need to earn 35 contact hours of formal project management education
S.No
Education Requirement
Experience of leading and directing projects
35 Contact Hours
1
4 year Degree Course
3 years leading the project with 4500 hours
35 hours of project management education/training
2
Secondary degree i.e. High School Diploma or global equivalent
5 years leading the project with 7500 hours
2- PMP Certification Exam Content
PMI carries out the PMP certification exam. PMP Exam contains 180 questions. There are 230 minutes to complete the exam. The PMP Exam Questions will be a combination of multiple-choice, multiple responses, matching, hotspot, and limited fill-in-the-blank types of questions.
PMI has included these questions in the PMP certification exam with the purpose to monitor the performance of these questions and validate them for inclusion in the future exam database. The challenge is that you cannot identify these pretest questions in the exam as they are randomly placed.
The duration of the PMP Certification Exam is 4 hours. 
Key points for the PMP Certification Exam:
Firstly, this exam is not a test of the information in the main reference book i.e. PMBOK Guide
Secondly, you cannot pass the PMP certification exam by just focusing on real-world experience.
Last but not the least, PMP training in project management which is aligned to the PMBOK Guide plays a vital role in passing the PMP certification exam.
PMP certification exam plays a vital role as it reflects the practices of the project management practitioner accurately. This exam has been designed to objectively assess and measure project management knowledge.
All the questions on the exam are written and reviewed by qualified PMP certified experts.
These questions are further mapped with the PMP exam content outline which ensures that an appropriate number of questions are placed in the PMP certification exam.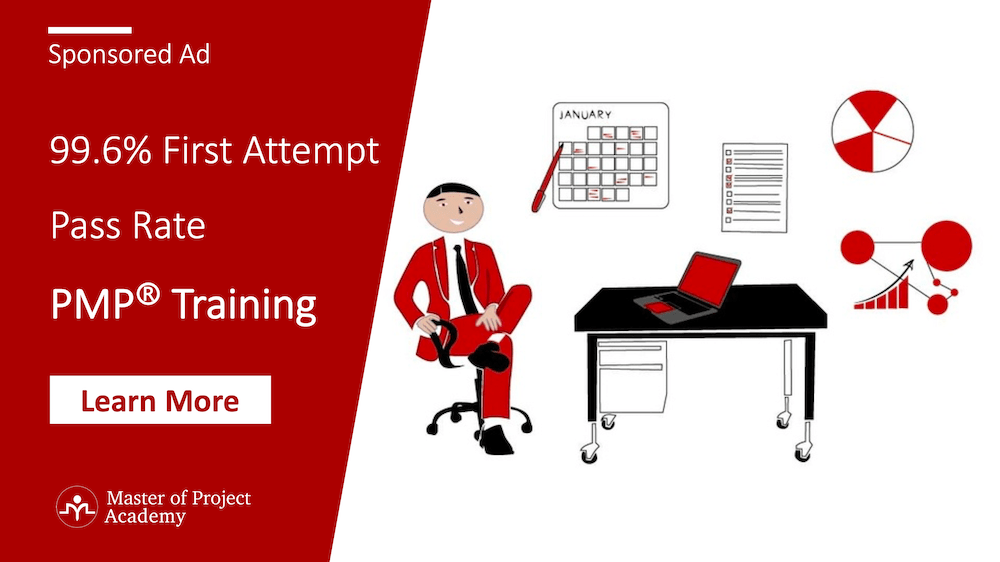 PMP Certification Exam Content Outline
The below table represents the percentage of questions from each domain that will appear on the PMP certification exam. Hence, these percentages will be used to determine the no of questions pertaining to each domain and task that should appear on the PMP exam.
Here, 5 process groups are defined for Project Management i.e. Initiating, Planning, Executing, Monitoring and Controlling, Closing.
The best way to define a project management process is what you need to do to manage the work throughout the project lifecycle. It includes managing the efforts related to initiating, planning, executing, monitoring & controlling, and closing the project.
| | |
| --- | --- |
| Project Management Process Group | Percentage of Questions |
| Project Initiating | 13% |
| Project Planning | 24% |
| Project Executing | 31% |
| Project Monitoring and Controlling | 25% |
| Project Closing | 7% |
| Total | 100% |
Here, 175 scored questions shall be distributed among the domains as per the above table.
And remaining 25 pretest questions will get dispersed throughout the domains. These questions will not count in the candidate scores.
PMP certification exam is based on content in PMBOK Guide.
What is the PMBOK Guide?
PMBOK Guide, published by the PMI, is referred to as "A Guide to the Project Management Body of Knowledge". Its purpose is to document the best practices for project management practitioners. Besides, it provides a common language to discuss the project management profession.
Moreover, PMBOK guides about proven traditional practices that are widely applied as well as innovative emerging practices for the project management profession with widespread consensus.
Further, it allows companies to standardize the practices or processes across the departments.  Besides, it discusses what is practical to implement in the real project scenario. It also discusses what doesn't work in a real project, thus reducing the chances of project failure. Additionally, the experienced project managers who are familiar with PMBOK content can tailor processes to suit their project and meet the organization's needs. Above all, it guides entry-level professionals to learn how to manage risk or procurement or scope in the project.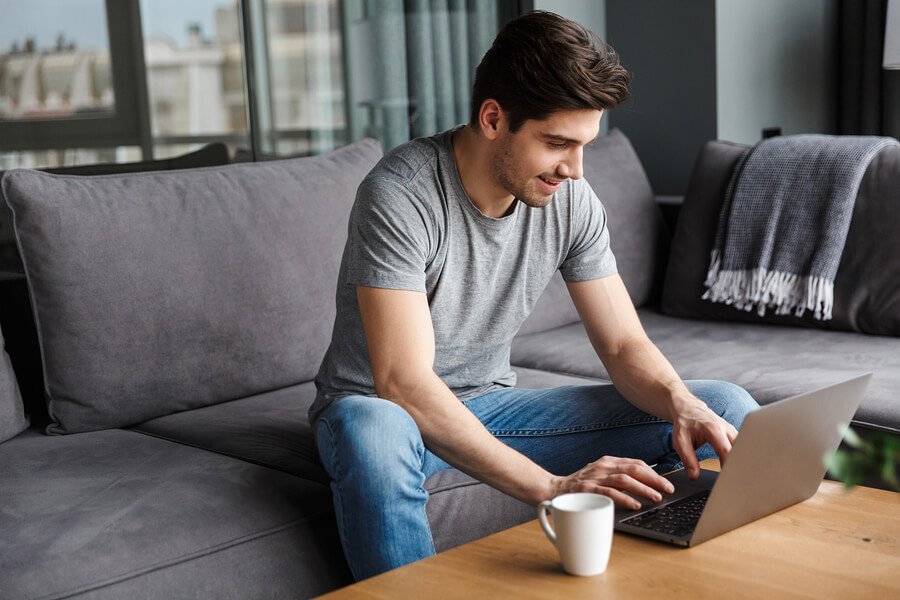 PMBOK 6th Edition composes of 10 Knowledge areas and 5 process groups. To manage the project to success, you need to know the importance of 10 knowledge areas in PMBOK and rank the importance level of each knowledge area.
PMBOK 6th Edition – Latest PMBOK
Project Management Institute releases a new version of the PMBOK guide every 4 to 5 years to be compliant with the changes in project management trends and practices. PMI conducts "Role Delineation Study" which evolves these changes.
PMBOK Guide is used as a reference guide for Project Management Professional certification. The latest version used is PMBOK 6th Edition. PMI released this version in September 2017. Hence, the current PMP certification exam uses the PMBOK Guide 6th edition as a reference book.
As per PMI's latest update, due to the Covid-19 pandemic, the PMP certification exam is going to change after 31st Dec 2020. But, there is no plan of new version i.e. 7th Edition till 2023. Hence, PMBOK 6th edition will be used as a reference guide for the upcoming change of PMP certification exam i.e. 2nd Jan 2021.
Therefore, there is no need to worry. Irrespective of the fact if you are planning to appear for the PMP certification exam before or after 2nd Jan 2021, you have to use PMBOK Guide 6th edition as your PMP certification exam reference.
What is the PMP Certification Exam Passing Score?
In the past, PMI published 61% as the passing score for the PMP certification exam. It can be achieved if the PMP aspirant correctly answers 106 or more out of 175 exam questions. PMI does not declare the PMP certification exam official score. Recently, PMI has adopted a more scientific approach by giving proficiency level (Proficient, Moderately Proficient, and Below Proficient) or Target level (Above Target, Target, Below Target). Furthermore, they determine the score through sound psychometric analysis.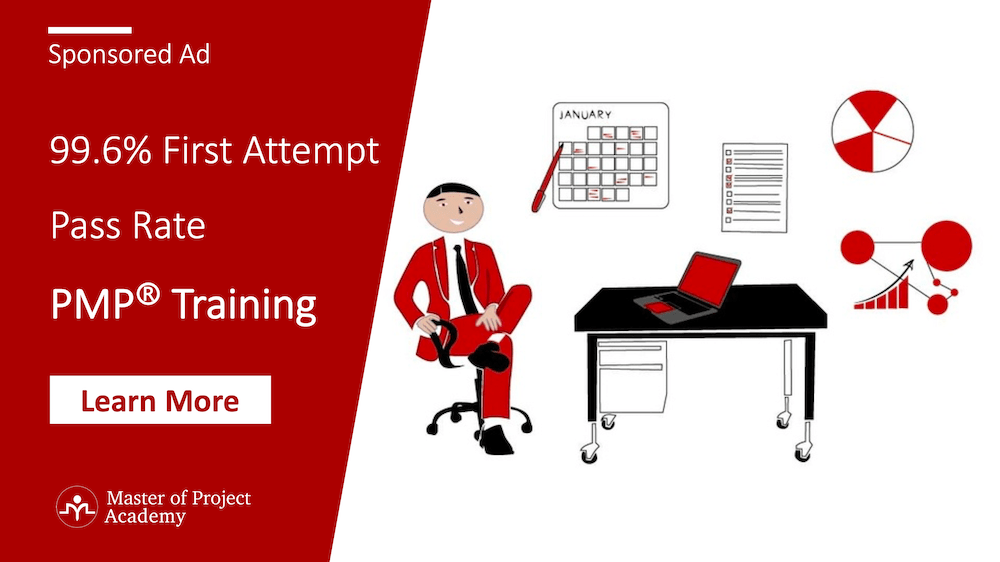 The course structure of PMP
The curriculum is based on the latest PMBOK edition i.e. 6th Edition
1. Introduction
A. Overview and Purpose of this Guide
The Standard for Project Management
Common Vocabulary
Code of Ethics and Professional Conduct
B.Foundational Elements
What are the Projects?
What is the Importance of Project Management?
Understand the Relationship between Project, Program, Portfolio and Operations Management
What are the Components of the Guide?
What is Tailoring?
Project Management Business Documents
2. The Environment in which Projects Operate
Enterprise Environmental Factors
Organizational Process Assets
Organizational Systems
3. The Role of the Project Manager
Definition of a Project Manager
The Project Manager's Sphere of Influence
Project Manager Competencies
Performing Integration
4. Project Integration Management
Develop Project Charter
Develop Project Management Plan
Direct and Manage Project Work
Manage Project Knowledge
Monitor and Control Project Work
Perform Integrated Change Control
Close Project or Phase
5. Project Scope Management
Plan Scope Management
Collect Requirements
Define Scope
Create WBS
Validate Scope
Control Scope
6. Project Schedule Management
Plan Schedule Management
Define Activities
Sequence Activities
Estimate Activity Durations
Develop Schedule
Control Schedule
7. Project Cost Management
Plan Cost Management
Estimate Costs
Determine Budget
Control Costs
8. Project Quality Management
Plan Quality Management
Manage Quality
Control Quality
9. Project Resource Management
Plan Resource Management
Estimate Activity Resources
Acquire Resources
Develop Team
Manage Team
Control Resources
10. Project Communications Management
Plan Communications Management
Manage Communications
Monitor Communications
11. Project Risk Management
Plan Risk Management
Identify Risks
Perform Qualitative Risk Analysis
Perform Quantitative Risk Analysis
Plan Risk Responses
Implement Risk Responses
Monitor Risks
12. Project Procurement Management
Plan Procurement Management
Conduct Procurements
Control Procurements
13. Project Stakeholder Management
Identify Stakeholders
Plan Stakeholder Engagement
Manage Stakeholder Engagement
Monitor Stakeholder Engagement

3- PMP Certification Exam Training
One of the main prerequisites to appear for the PMP certification exam is to earn 35 contact hours or Professional Development Units (PDUs).
These 35 contact hours can be earned if you attend any project management course or education from some recognized training institute for 35 hours or approx 4 days.
You can attend training in 2 different modes depending upon your requirement:
Classroom Training
Online Training.
Both the training i.e. Classroom as well Online training has its advantages and disadvantages. You can read more at PMP certification online.
1. Classroom training
Here, you need to attend the training in classroom mode with a group of audience with an instructor conducting the training.
Advantages are:
The classroom environment gives a personal touch to individuals or you get individual attention when required.
You get to interact with the instructor face to face
Moreover, you have an opportunity to clarify your doubts instantly.
You get a chance to learn from peers
Disadvantages are:
Classroom training is more expensive
The schedule needs to be coordinated to get everyone in one place and which suits everyone.
You have a compressed schedule to grasp entire training content
You need to be a fast learner else you might miss some topics
Moreover, you don't have the flexibility to learn at your own pace
You cannot refer to any topic again for instructor lectures once the training session is over
| | | |
| --- | --- | --- |
| Mode | Cost | Duration |
| Class Room Training | 450 USD to 2100 USD depending upon the country |  4 to 5 days |
2. Online Training
It can be further categorized into self-learning or instructor-led training.
Firstly, self-learning online training mode gives you the flexibility to learn at your own pace, location, and time.
Whereas instructor-led online training mode gives you an online classroom environment where an instructor will deliver as per the schedule and you need to attend as per instructor's availability.
Advantages are:
You need to have access to the internet and can access the material using a laptop, tablet or mobile from anywhere
It gives you the flexibility to learn at your own pace
Every individual needs a different amount of time to absorb and process information that you can get in this mode of learning.
It delivers the same content to everyone no matter you refer it as many times
They are more accurate and updated unlike hard copies circulated in classroom training
Regarding the PMP certification cost, this is cheaper as compared to classroom training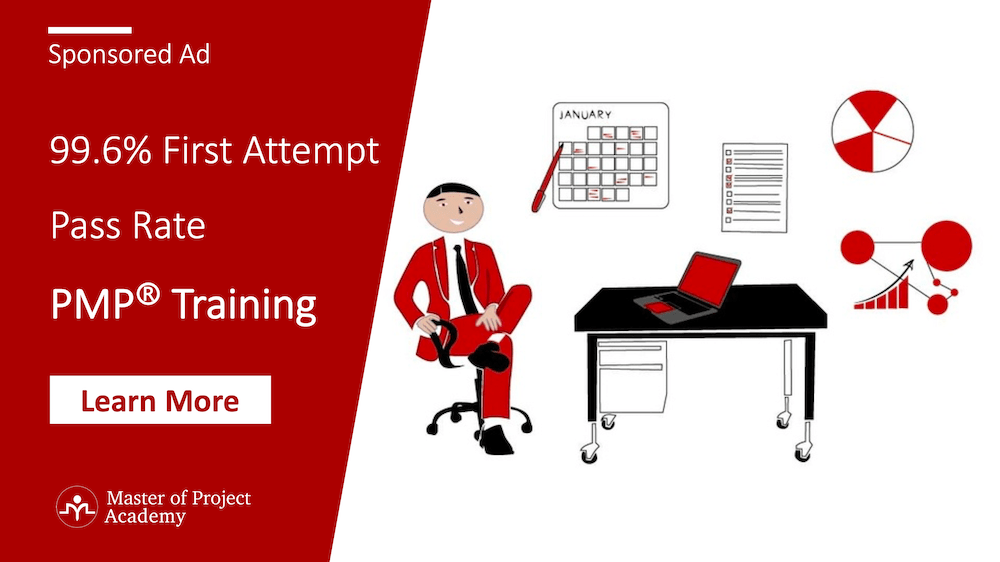 Disadvantages are:
You don't get a chance to resolve your queries instantly
Further, you require a lot of self-discipline to complete online courses
Moreover, learning from a computer for hours without breaks can affect vision, body posture, etc.
At times, the topic requires hands-on practice which cannot be cover up with online lessons.
| | | |
| --- | --- | --- |
| Online Training Mode | Cost (Depending upon the country) | Duration |
| Self Learning | 200 USD to 600 USD | Depends on the number of hours you spent |
| Instructor-Led Training | 750 USD to 3600 USD | 2-3 days |
 How to study for the PMP Exam?
There is no single way to prepare for the PMP certification exam. You need to have a robust PMP Certification Study Plan to guide you for the preparation of the PMP certification exam. Hence, we will be listing a 7-step study plan which will help aspirants to prepare for the PMP certification exam.
7-Step PMP Certification Study Plan:
Check the PMP certification requirement based on project management experience to verify eligibility.
Plan for 3-4 months to prepare for the PMP certification exam if you are a working professional and set the target date accordingly.
Read the PMBOK Guide along with a supporting book.
Likewise, while studying the material, start noting down the notes which will help you in the last weeks of preparation.
Once you have thoroughly understood the content, then, practice as much as you can. Try to choose question banks from different sources or practice multiple PMP certification simulators to get the flavor of the real PMP certification exam.
Then go through the result of mock exams and remember to go over the incorrect answers. Find out where you went wrong and then go through the knowledge areas pertaining to those answers to understand the concept. This way, you will strengthen your weak areas and as a result, reduce the risk of selecting the wrong answer in the real PMP certification exam.
Once you start scoring 80% and above in 5-6 PMP simulation exams, that means you are ready to appear for the PMP certification exam.
4- PMP Certification Exam Schedule
Regarding the exam schedule, there is no defined schedule or PMP certification exam date. You can schedule the exam based on your schedule and testing center's availability. PMP certification exam is conducted by Pearson VUE test centers. Due to the Covid-19 pandemic, PMI is also offering an online proctored testing (OPT) for the PMP exam. So you can take the exam from your home or office.
PMP Exam Changes
PMI conducts research every 3-5 years on change in trends, the progress of profession and implications, etc. Hence, the new PMP certification exam content outline comes into the picture accordingly.
Further, the new PMP examination content outline got published on 30th June 19. Earlier last date to take the current version of the PMP certification exam was 30th June 2020. As per the latest update by PMI, due to the Covid-19 pandemic, PMI has decided to extend the date of the current PMP certification exam from 30th June 2020 to 31st Dec 2020.
Hence, a new exam with a change in PMP content will be launched by 2nd Jan 2021.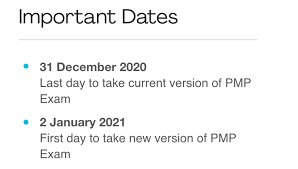 Changes in new content are:
Regarding the current PMP exam content, it is based on 5 performance domains. However, exams starting from 2nd Jan 2021 will be based on 3 domains.
| | | |
| --- | --- | --- |
| Domain | Current (2015) | New in 2021 |
| 1 | Initiating | People |
| 2 | Planning | Process |
| 3 | Executing | Business Environment |
| 4 | Monitoring & Controlling | |
| 5 | Closing | |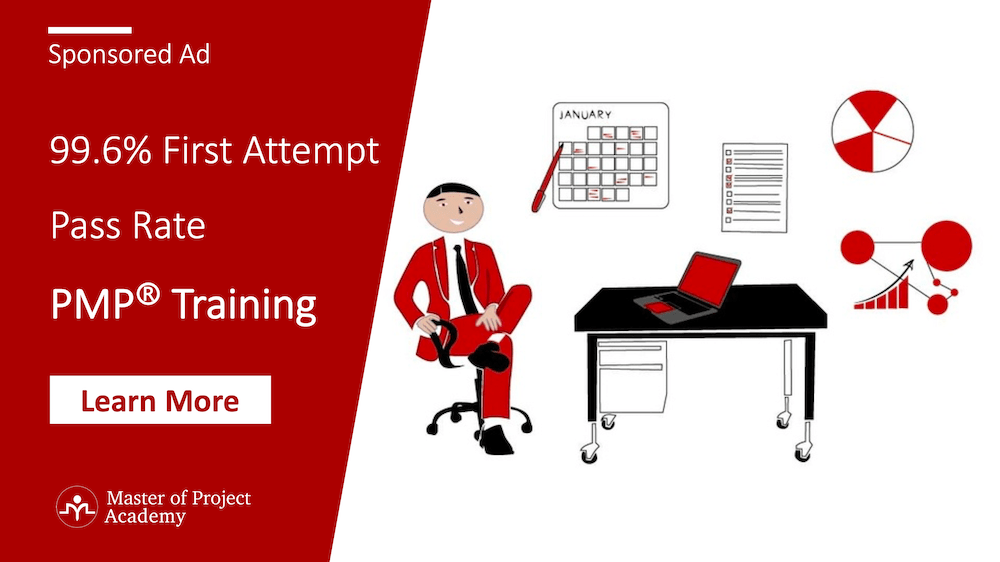 New PMP certification exam with changed content outline requires candidates to have experience in and answer questions from 3 domains:
People (42%)
Process (50%)
Business Environment (8%)
Based on the PMI latest update, it is explicitly mentioned that about half of the examination will be based on predictive project management approaches. Whereas the other half of the examination will be based on agile or hybrid approaches.
5- PMP Certification Exam Cost
The cost of the PMP certification exam is the PMP exam fee that you need to pay online at www.pmi.org once the PMP application you have filled for the PMP certification exam has been approved.
Nevertheless, if you are a PMI member then you have the advantage of saving money in exam fees.
It's quite a simple process to become a PMI member, you just need to pay the membership fee of USD 129. There is no prerequisite to attain PMI membership. Also, this membership remains valid for 1 year.
There are numerous benefits you can enjoy after becoming a PMI member like accessing unlimited material, resources like books, sample questions at the PMI website. Moreover, you can attend free webinars that help you gain knowledge as well as earn PDUS. Furthermore, becoming a PMI member will help you in networking among your peers and people across the region by attending local chapter programs and events.
PMP Examination Fee
For PMI members, the PMP certification exam fee is 405 USD or 340 Euros
For Non-members, the PMP certification exam fee is 555 USD or 465 Euros
PMP Re-Examination Fee
It is the PMP certification exam fee when you appear for the PMP certification exam for the 2nd or 3rd time. This means that you have not passed the PMP certification exam in your 1st attempt. So you have to reappear for the exam.
Once the application for the PMP certification exam gets approved then you have 1 year eligibility period to take the PMP certification exam up to 3 times.
For PMI members, the PMP Re-Examination fee is 275 USD or 230 Euros
For Non-members, the PMP Re-Examination Fee is 375 USD or 315 Euros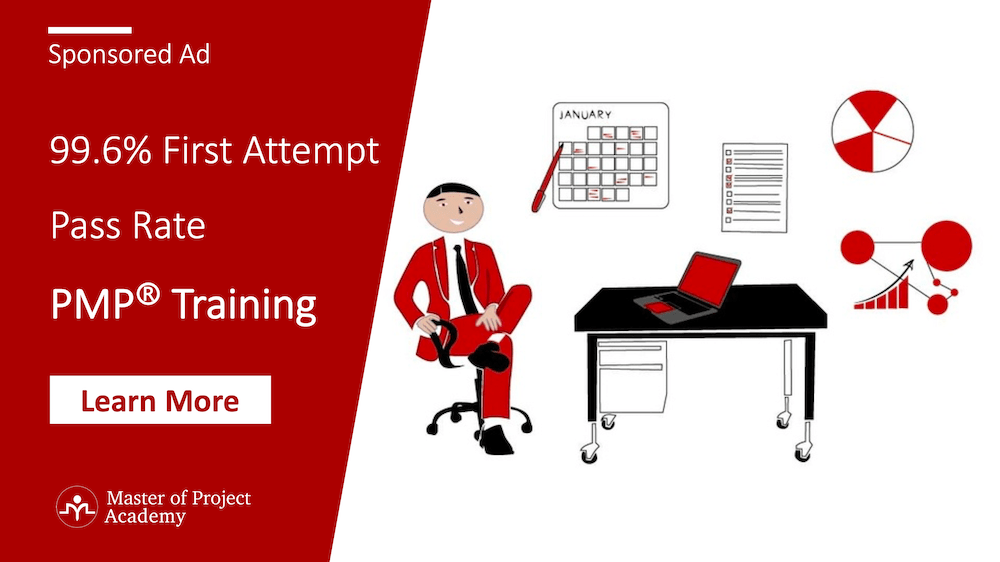 PMP Certification Renewal Fees
Once you passed the PMP certification exam and become PMP certified, then you must maintain the PMP certification actively. Thus, you need to renew your PMP certification every 3 years.
For PMI members, the PMP Certification Renewal fee is 60 USD
For Non-members, the PMP Certification Renewal fee is 150 USD
PMP Exam Type
PMI Member
Non-Member
Examination Fee (1stTime)

 

405 USD /340 Euros
555 USD/465 Euros
Reexamination Fee (Re-appear)
275 USD/230 Euros
375 USD/315 Euros
Certification Renewal
60 USD
150 USD
PMP Certification Renewal
Once you sit and pass the PMP certification exam, you must earn 60 PMP PDUs every three years to renew your PMP certification. Otherwise, if your certification expires, you may need to retake the PMP certification exam.
How to renew the PMP certification?
There are 6 steps involved in renewing the PMP certification
1. Earn 60 PDUs to meet the Continuing Certification Requirements (CCR) for your certification. You can read details at the PMP PDU post.
2. Then, enter PDUS in the online CCR system by entering the Provider name, Activity name, Activity Dates, and number of PDUS claimed under 3 components of the Talent triangle. Finally, click on the 'Submit' button. Then you will receive an update on the number of PDUS accepted or rejected.
3. Fill the online renewal application by mentioning contact information along with payment details before submission
4. Agree to the code of ethics by PMI
5. Pay the renewal fee.
6. Receive the confirmation from PMI. Then, you will receive a certificate indicating a new CCR cycle. And, next to your profile, your status is "Active" and "PMP in good standing". Hence, once you have completed a single cycle, then a new 3-year cycle begins.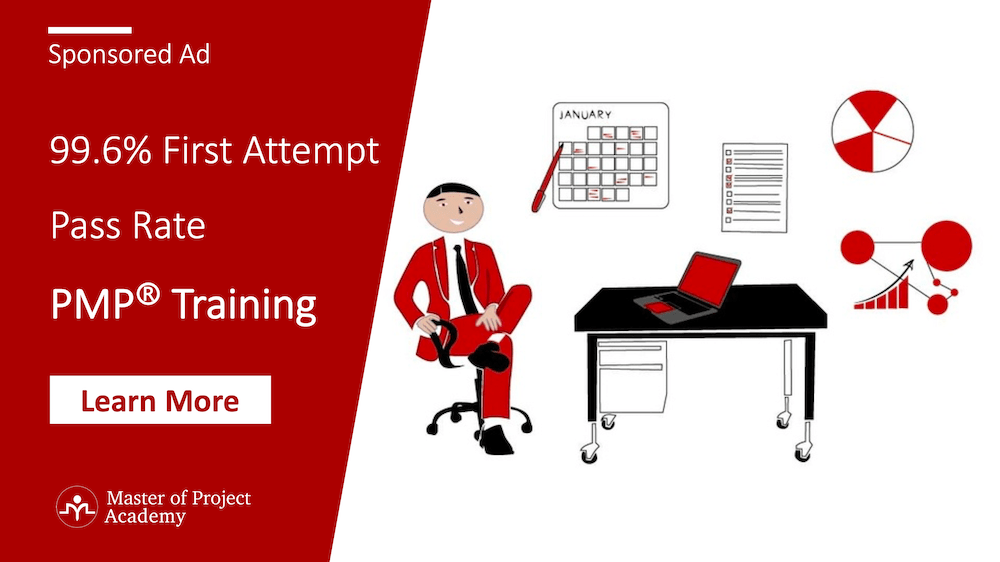 Scenario 1: What happens when you have earned 60 PDUs before the end of 3 years renewal cycle?
Once you have earned 60 PDUS then there is no need to wait for 3 years to complete. Then, you can pay the fees and renew your certification. However, PMI will renew the PMP certification date from the date of expiry only not from the date of payment of fees.
Scenario 2: What happens when you couldn't renew your certification within the certification cycle?
Suppose if you are not able to complete your renewal within the completion of the CCR Cycle. The reason could be that you do not earn the specified amount of PDUs by the end of the third year of PMP certification. Then, you will be under the "Suspended" status up to 1 year after the CCR cycle. And further, it will no longer be valid.

Summary: PMP Certification Exam
To summarize, the PMP certification is considered as the best project management certification for project managers across the globe.
As per the market survey, professionals with PMP certification gain up to 25% higher salary than non-certified individuals
Moreover, PMP Certification is a must to have to even be considered for a project manager position.
Further, there are 2 modes of attending PMP training i.e. Online and Classroom-based so you can choose the method based on your requirement.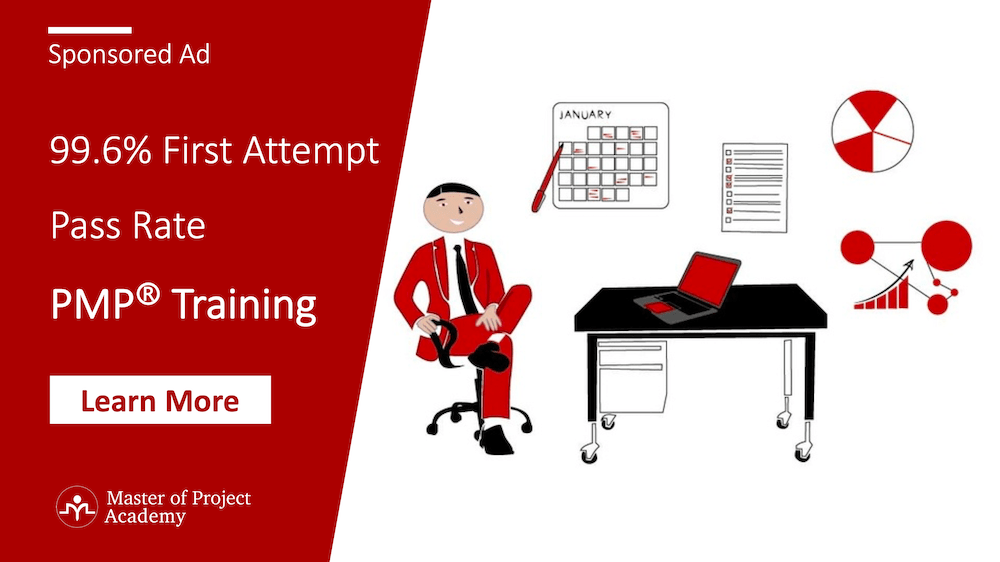 The most important point to note is that the PMP certification exam is going to change after 31st Dec 2020. And main reference book used is PMBOK Guide 6th edition. Besides, the changed PMP certification exam will be based on a new PMP content outline.
PMP certification exam fee for PMI members is 405USD. PMI membership saves USD 150 in PMP exam fees. Being a PMI member saves 100 USD in the re-examination fees and 90 USD in renewal fees.
PMP certification renewal needs to be done every 3 years by earning PDUs and paying renewal fees.