Are you a professional working in project management and looking forward to enhancing your career or increasing your salary? If yes then you must be wondering what are the quick ways to increase the PMP salary. One of the best ways for doing that is to attain the renowned PMP certification and get better job opportunities that will quickly increase your salary. It is quite interesting to learn how position, skill, experience, location, and certifications impact the salary and give practitioners earning power in a dynamic job market.
PMP Salary – How much will I earn after I get PMP?
In this article, we will give an overview of the PMP certification. What factors affect the PMP salary? We will also share the salary range of PMP certified professionals across the globe. This will help you to decide whether to go for PMP certification or not. Further, you will be able to explore the ROI of PMP certification.
Undoubtedly, projects are dynamic in nature. Hence, they change the world and the change agents are PMP certified individuals. You can mark it as one profession where demand for skilled practitioners is always high and life is never dull. It is projected that over the next decade, there will be a demand of 88 million people for the project management roles.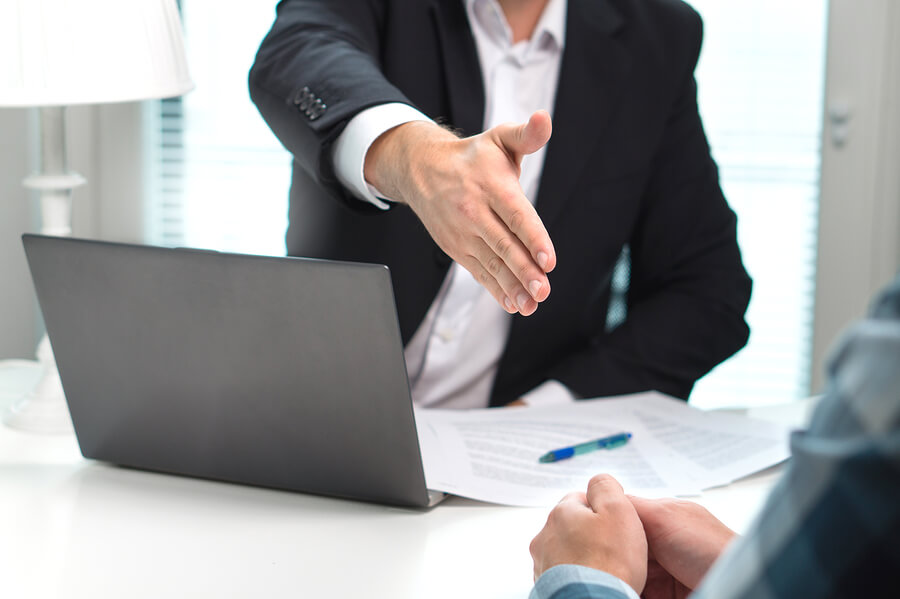 It is quite obvious that any individual or professional works for knowledge, experience, growth in career and last but not the least money. We often come across our friends who are working as a project manager and earning a handsome salary. Some professionals have climbed the ladder from a junior position to a senior one as a project manager. Another way they have adopted is to attain a recognized project management certification and achieve a senior position as a project manager. This is where PMP certification comes into the picture.
Project Management Professional (PMP) Certification
PMP is a globally recognized professional certification. This certification is offered by PMI, the Project Management Institute. PMI is a non-profit professional organization. PMP is a well recognized and respected credential and it is considered vital for the project managers. Especially for those who want to take their career further.
When you have the PMP certification, you also have the global standards of excellence for validating the crucial skills and knowledge in a project management team. PMP has worldwide recognition irrespective of industry, profession or geographical scope of operation. Moreover, the PMP certification is truly a valuable asset A well recognized and respected credential, because it will help you to initiate, plan, execute, monitor, control and close a project successfully across the various industries.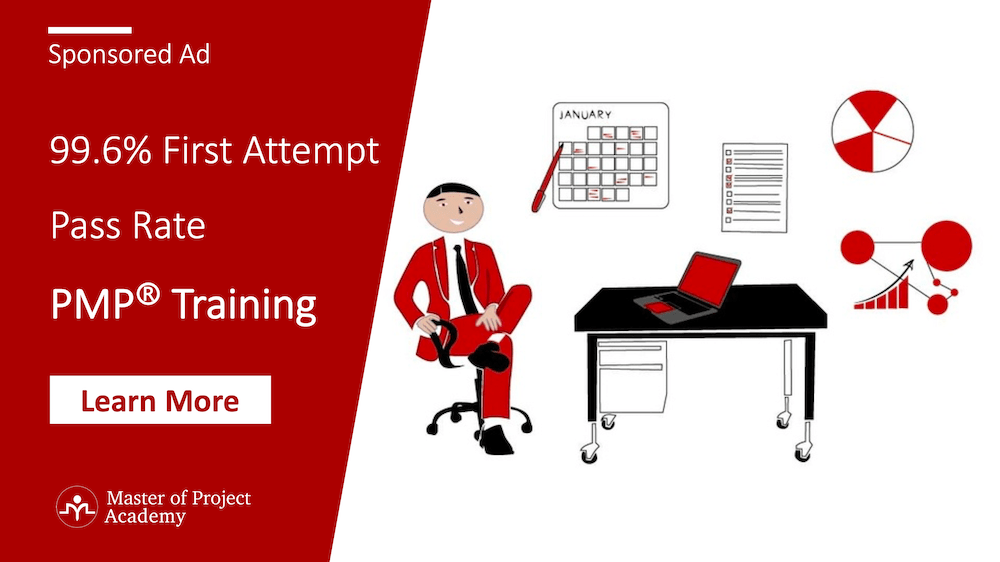 The PMP certification is the most important credential for project managers recognized by any industry. Recognized and requested internationally, the PMP shows you have the expertise, training, and skills to lead and direct the project. This recognition can be seen through increased employer marketability and a higher salary. Also according to the survey of the Project Management Institute, PMP positively impacts project manager salaries by an average of 23% more than their non-certified colleagues.
Let us talk about some of the benefits of PMP certification!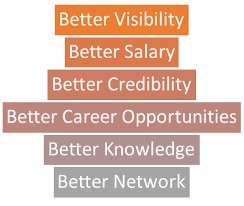 Benefits of PMP Certification
1. Higher Salary
PMP Certification gives an added advantage of an increase in salary and higher earning potential. Besides, it increases the chances of advancement in your career down the line.
2. Better Job Opportunities
The demand for project managers is outpacing the supply in many industries. Hence, job opportunities will be more and better for those who have training, experience, and knowledge possessed by PMP certified individuals. PMP Certification adds value to the resume.
3. Credibility in the Market
Having PMP certification in the resume adds credibility to your experience, skillset, knowledge base and commitment to your career.
4. Better Networking
As a PMP certified individual and a member of PMI, you get more opportunity to network with other project managers in your domain, industry and across the globe.
5. More Challenging Projects
PMP Certification can open new doors to opportunities for more challenging projects, greater responsibility, embrace and overcome new challenges.
6. Job Security
With changing technology, job security has become an issue. But still, project managers continue to be in high demand especially PMP certified individuals. PMP certification will give you greater confidence to be valuable to current employers. It validates your dedication to the job.
7. Applicable to Any Industry
Project Management is not limited to one industry. Likewise, PMP certified individual's knowledge can be used in any leading sectors like Manufacturing, Construction, Oil and Gas, Finance, Insurance, Information Technology, etc. Organizations in different domains seek qualified and talented professionals so as to ensure that projects are executed with excellence. Besides, this certification provides industry recognition.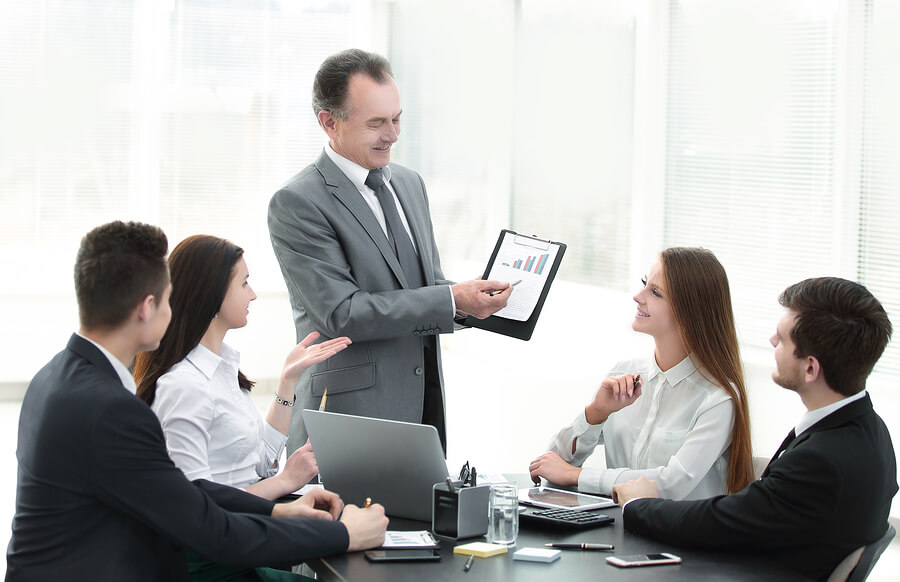 8. Enhances Knowledge and Skills
PMP Certification helps you learn important skills, tools, and techniques required to excel in your career.
9. Global Recognition
PMP Certification holds credibility in more than 90 countries worldwide. The global community recognizes PMP certification as highly valuable. It indicates a level of experience and qualification compared to non-certified professionals.
10. Builds a Healthy Environment
PMP Certification builds an organized and productive culture. This further embraces project management and increases business value.
What Affects PMP Salary?
Looking at strategic projects from inception to completion, project managers have the ability to increase a company's efficiency, productivity, reduce the cost and generate high revenues. As per a recent survey, 97% of organizations strongly agree that project management is critical to the success of the organization. Thus they are willing to pay for it. However, PMP salary depends upon several key factors such as Certification, Industry, Experience and Education, Position, Skillset and Region or Location.
The first and foremost factor that affects the salary of the project manager is PMP certification.
PMP certification will itself gives an average of 23% more salary than a non-certified individual. However, this is an average percentage that will vary further depending upon your experience, skills, and industry.
Besides, PMP certified project managers demonstrate to employers that they have skills and knowledge to successfully manage project and team.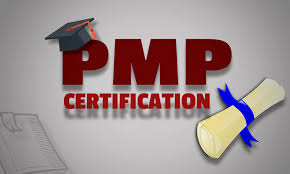 Especially in countries like South Africa, PMP holders have a 58% higher median salary than the non-PMP certified holders. In South Africa, the median salary of a PMP holder in USD is $ 75,392 and the salary of a non-certified employee is $47,868.
Moreover, PMP tenure also plays a vital role in regard to salary. It is quite observed that the median salary steadily increases with the length of time one holds a PMP certification.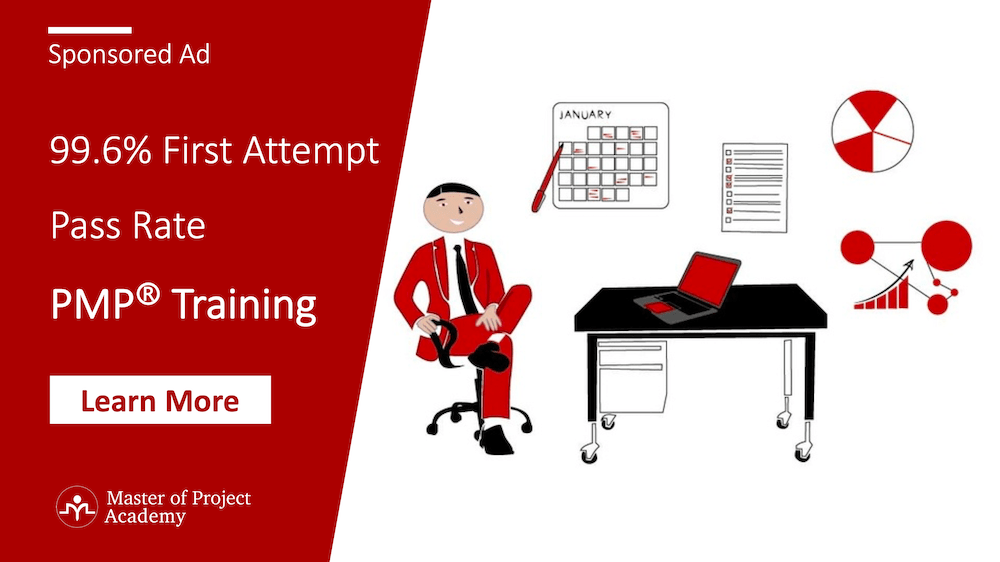 Other factors that influence the salary apart from PMP Certification are:
1. Type of industry or industry domain
2. Years of experience in project management
3. Skillset
4. Role or position in project management
5. Project team size and project budget
6. Region or location of the job
1. Industry Aspect of PMP Salary
Depending on the industry, PMP salary varies. It might change significantly.
For instance: According to the Project Management Institute (PMI), the topmost industry for PMP salary is Government. Due to the fact that projects are complex, they often require specialized knowledge of software resulting in making PMP salaries higher than average.
Besides, PMP salary is high in sectors such as Science, Technology, and Engineering owing to the rapid growth and demand in these industries.
On ranking the industries in descending order, PMP salary in the United States will vary as follows:
1. Pharmaceuticals (Highest)
2. Agriculture, Mining and Natural Resources
3. Consulting
4. Aerospace
5. Engineering
6. Oil, Gas, and Utilities
7. Government
8. Information Technology
9. Entertainment (Lowest)
Hence the average PMP salary in the IT industry is more than the entertainment industry.
2. Experience Aspect of PMP Salary
As it is quite obvious that more work experience you have, more it will impact the salary you will make as a project manager.
If you are an entry-level professional who is a leader and you attain PMP certification then you have an edge over others. Also, you will get a higher PMP salary. But, let's suppose you reach a level of say 10 years experience then PMP is a default certification that every project manager has in their kitty. Hence, this PMP Certification will not add much increase in your salary.
These days, if you go through job sites and professional networking sites like LinkedIn, PMP certification is a must to have in job requirements of every project management profile.
Hence, it is almost not possible to find a project manager job without a PMP certification requirement.
Besides, if you have more than 10 years of experience and you don't have PMP certification then already you have lost the competition from peers. However, if you are a PMP certified with more than 10 years of experience then PMP certification will not add much difference to your salary. Because almost all 10+ years of experienced project managers are PMP certified. Hence you as a project manager are no different from others.
---
Check our Project Management Training post.
---
According to the PMI 10th Edition Survey, annualized PMP certification salary (in USD) in different countries by Years of Experience in Project Management is as follows.
Years of Experience in Project Management
| | | | | | | |
| --- | --- | --- | --- | --- | --- | --- |
| Country | < 3years | 3 to <5 years | 5 to <10 years | 10 to <15 years | 15 to < 20 years | 20+ years |
| United States | $75,000 | $85,000 | $100,000 | $115,000 | $122,000 | $130,000 |
| Australia | $68,827 | $76,474 | $91,769 | $111,652 | $122,358 | $133,830 |
| United Kingdom | $41,238 | $56,234 | $74,729 | $82,477 | $91,224 | $104,971 |
| Canada | $ 48, 747 | $59,996 | $66,797 | $76,495 | $83,432 | $89,994 |
| Europe – Germany | $58,247 | $69,034 | $82,247 | $92,764 | $102,472 | $103,550 |
| Europe –Netherlands | $56,090 | $59,326 | $75,506 | $91,685 | $97,079 | $107,865 |
| Europe –France | $44,225 | $50,112 | $56,090 | $64,719 | $69,217 | $86,292 |
| Europe – Italy | $37,753 | $40,989 | $48,539 | $53,933 | $59,973 | $64,719 |
| Europe –Spain | $37,753 | $38,831 | $44,575 | $53,933 | $59,326 | $64,719 |
| Gulf Region –United Arab Emirates | $54,442 | $65,330 | $78,396 | $98,000 | $124,128 | $143,727 |
| Gulf Region –Qatar | – | $53,120 | $79,021 | $98,777 | $109,395 | $126,215 |
| Gulf Region –Saudi Arabia | $36,788 | $45,319 | $63,979 | $79,974 | $95,436 | $118,362 |
| Singapore | $55,729 | $45,440 | $58,587 | $83,893 | $92,595 | $85,736 |
| India | $17,102 | $21,378 | $24,432 | $31,304 | $38,175 | $45,810 |
| Egypt | $11,030 | $7,280 | $10,269 | $12,271 | $14,190 | – |
3. Skills Aspect of PMP Salary
Your salary as a PMP certified also depends on the skills such as soft skills and technical skills you have.
For instance, if the job requirement is about project management in construction then having drawing skills or planning tools will bring additional value to your resume.
Likewise in the software industry, having knowledge of the language, coding, and software as a project manager is a huge advantage.
Similarly, if you have to work as a project manager in telecom or banking or healthcare sector then having domain knowledge of telecom or banking or healthcare sector will add value to your job.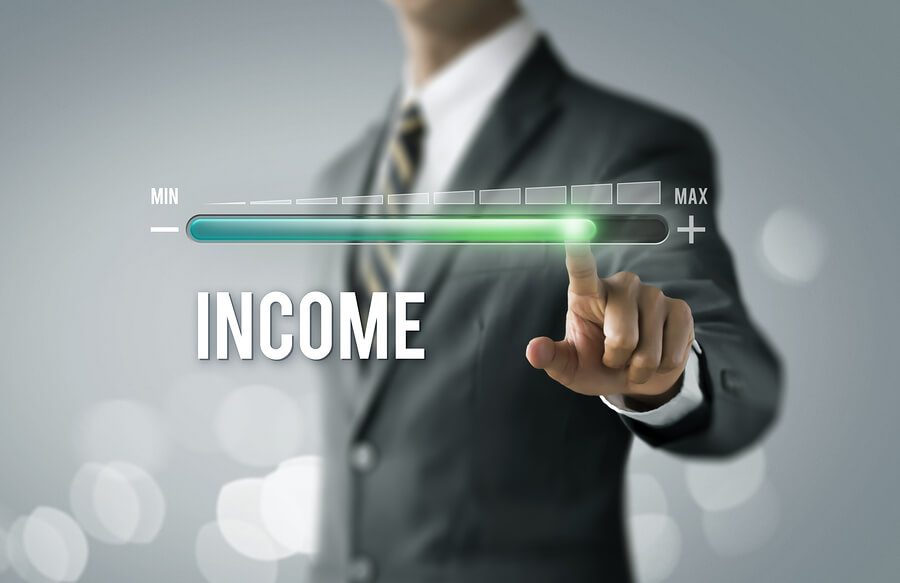 4. Position Aspect of PMP salary
Regardless of industry and country, PMP salary increases along with responsibility. And responsibility increases with the position. Hence PMP salary increases in accordance with the position in the organization.
But it varies from country to country. It is observed that the most drastic increase in PMP salary is in Nigeria from project manager to senior project manager position i.e. from $13,079 USD to $30,305 USD.
Likewise in a country like New Zealand, median salary increases from $52,800 USD to $84,480 USD for a project manager in a senior-level position.
Similarly, in countries like Qatar, the median salary varies from $72,436 USD to $114,581 USD from one level of the project manager to another level.
5. Project Size
We determine the size of the project by the average number of team members and the average project budget. Hence a large number of team members and project budget constitutes a large project.
If you are managing a large project, then the median salary will be high in most of the countries. Also, variation in managing a large project vs. small project is quite significant from country to country.
6. PMP Certification Holders' Salary by Location/Region/Country
The location also plays a vital role in PMP salary. PMP salary can have a huge impact depending upon where you physically choose to work within the US and worldwide. In fact, PMP salary will increase by $16,000 depending upon your location in the US.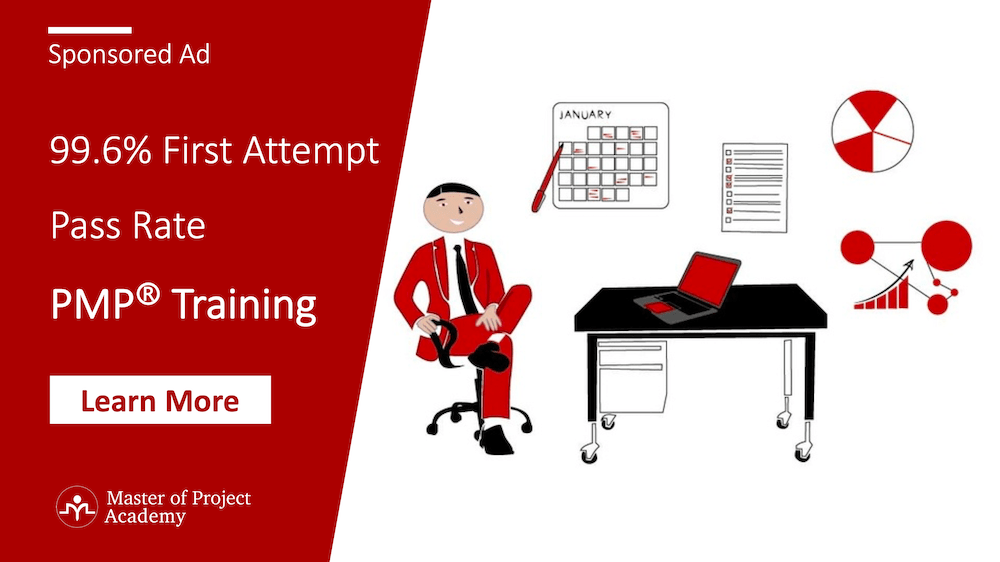 Talking about the worldwide figures, highest median PMP salaries are in countries like Switzerland ($130,996), The United States ($112,000) and Australia ($108,593) whereas country with the lowest median salary is Egypt ($10,159)
According to PMI 10th Edition Survey, Annualized Salary in (US Dollars) of PMP by country is as follows.
Annualized Salary in (US Dollars)
| | |
| --- | --- |
| Country | Median Salary |
| | |
| United States | $112,000 |
| Australia | $108,593 |
| United Kingdom | $81,227 |
| Canada | $73,495 |
| Europe – Germany | $88,449 |
| Europe –Netherlands | $86,292 |
| Europe –France | $62,562 |
| Europe – Italy | $53,933 |
| Europe –Spain | $48,539 |
| Gulf Region –United Arab Emirates | $84,930 |
| Gulf Region –Qatar | $82,314 |
| Gulf Region –Saudi Arabia | $63,979 |
| Singapore | $67,875 |
| India | $25,959 |
| Egypt | $10,159 |
About the Project Management Professional Exam
PMP Exam is carried out by the Project Management Institute. The exam consists of 200 multiple-choice questions out of which you will be scored on 175 questions. Thus, 25 of those 200 questions are just pretest questions. The reason for these randomly placed questions is to validate them for inclusion in the future exam database.
The duration is 4 hours. 
The 3 points to remember for the PMP exam are:
First of all, this exam is not a test of the information in PMBOK Guide
Secondly, you cannot rely on real-world experience only
Last but not least, training in project management aligned to the PMBOK Guide is critical
There are 5 process groups defined for Project Management i.e. Initiating, Planning, Executing, Monitoring and Controlling, Closing.
A project management process is what you need to do to manage the work throughout the project lifecycle. This includes managing the efforts related to initiating, planning, executing, monitoring and controlling and closing the project.
Here is the distribution of PMP certification exam questions process-wise:
| | |
| --- | --- |
| Project Management Process Group | Percentage of Questions |
| Project Initiating | 13% |
| Project Planning | 24% |
| Project Executing | 31% |
| Project Monitoring and Controlling | 25% |
| Project Closing | 7% |
All the project management processes map to the following 5 process groups:
1. Initiating Process Group
Processes in this process group officially start a new project or a project phase.
Major activities include:
Identifying and analyzing stakeholders to align their expectations about the project
It provides a guiding vision for the project in terms of an organization's strategic objectives, benefits, high-level scope, and known constraints.
Here project gets officially authorized
It provides the project manager with the authority and information necessary to begin the project
2. Planning Process Group
It involves walking through a project using a process, iterating your plans, and getting the project organized in sufficient detail before actually doing the work to produce the product of the project.
Major activities include:
Establish the scope of the project
Then, refine the objectives
Further, define the course of action to attain the objectives that the project was undertaken to achieve
Also, perform a detailed analysis of whether the objectives in the project charter and expected business benefits can be achieved.
Finally, decide how the project objectives will be accomplished addressing all appropriate project management processes and knowledge areas
3. Executing Process Group
It involves completing the project work as defined in the project management plan to meet the project objectives and achieve the expected business value
Major activities include:
Leading and managing the project
Then, engaging the stakeholders
Besides, working with the team to complete the work
Further, following the processes
Last but not least, communicating according to the plan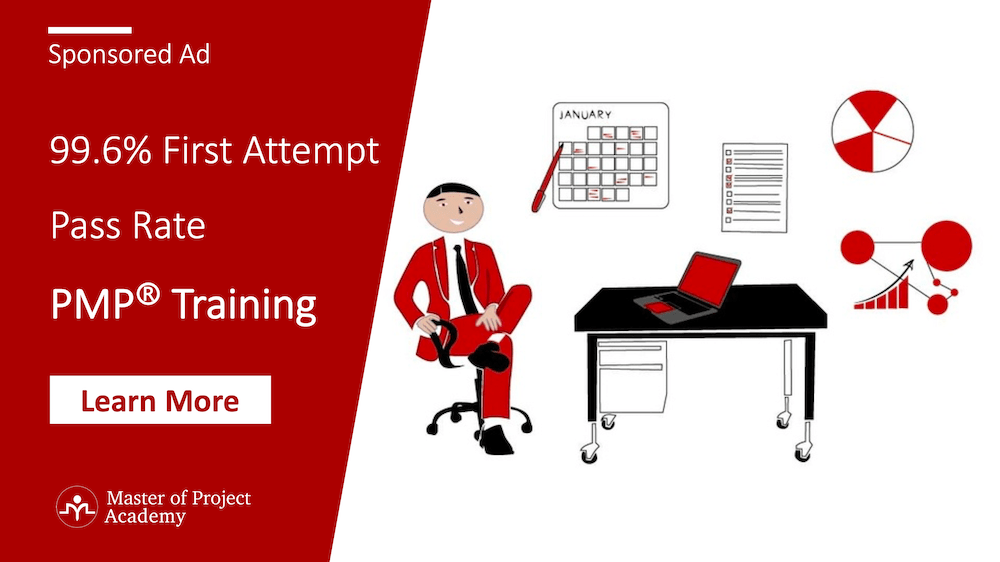 4. Monitoring and Controlling Process Group
Here, Monitoring and Controlling are combined into one process group. This process group involves processes to track, review, and measure the progress and performance of the project.
Monitoring requires the project manager to focus on how the project is progressing. On the other hand, Controlling requires evaluating the data on how the project is conforming to the plan and take action to address the variances outside of acceptable limits.
Major activities include:
Firstly, assess how stakeholders are participating and communicating
Besides, assess the work and uncertainties that have been identified
Moreover, it identifies any areas where a change to the plan is required and initiate those changes
Further, measure the work against other metrics in the project management plan to see how the project is performing
Also, taking actions to correct any variance i.e. to recommend changes to the way work is being done
Additionally, adjusting changes to the baselines to show more achievable outcomes
5. Closing Process group
Here processes are performed to formally complete or close the project, phase or contract.  
Major activities include:
Administrative activities such as collecting and finalizing all the paperwork needed to complete the project
Also, technical work to confirm that the final product of the project is acceptable
Furthermore, work needed to transfer the completed project to those who will use it
Finally, solicit feedback from the customer about the product and project
All the processes in the above 5 process groups help the project manager to run the project successfully from start to finish. Thus, s a PMP certified, you get thorough knowledge of all of these processes in 5 process groups. Hence, PMP certified individuals tend to make the success rate of the project higher thereby resulting in higher salaries.
The Cost of PMP Exam
The cost involved in the PMP exam includes the PMP exam fees + the cost of training for PMP certification + the cost of time and efforts spent in studying for the preparation of the PMP exam.
1. PMP Certification Exam Fee
This is the cost of the PMP exam itself and you have to pay it online at PMI.org after you have filled the application form and it is approved by PMI.
You get the benefit of saving money in exam fees if you are a PMI member.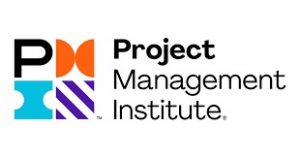 To become a PMI member, you need to pay the membership fee of $129. This membership remains valid for 1 year. You can avail of multiple benefits such as accessing unlimited material, numerous resources like books, sample questions at the PMI site. You can attend free webinars that help you gain knowledge as well as earn PDUS. Further, this helps in networking among your peers and people across the region by attending local chapter programs and events.
For PMI members, the PMP certification exam fee is 405 USD
For non-members, the PMP certification exam fee is 555 USD
Hence, you get the double benefit of saving money and accessing unlimited PMP certification resources at the PMI's website.
Further, you save $100 in the re-examination fee as a PMI member. That means if you are a PMI member and you do not pass the exam in the first attempt then the re-examination fee for PMI member is 275 USD and whereas for a non-PMI member, it is 375 USD.
2. PMP Certification Training Cost
The second cost is the training cost for the preparation of the PMP exam.
While filling the application form, one of the prerequisites to sit for the PMP exam is to have 35 contact hours.
You can earn 35 contact hours by attending project management education or project management courses from any recognized institute for 35 hours (approx 4 days).
Now there are 2 modes to attend the training either online training or classroom training.
Classroom training has the advantage of face to face interaction with the instructor. You can resolve the queries directly.
The cost of classroom training varies from 450 USD to 2100 USD depending upon the country.
Online PMP training has 2 modes i.e. self-learning or instructor-led training.
In self-learning mode, you have the flexibility to attend the training at your own location, pace, and timing
Whereas in instructor-led training, you have to be available as per the time slots of the instructor for PMP training. But you have the flexibility to attend from anywhere as you need to have a laptop and limited accessories like headphones to be online for that class.
The cost of online self-learning training varies from 200 USD to 600 USD. Whereas the cost of instructor-led training ranges from 750 USD to 3600 USD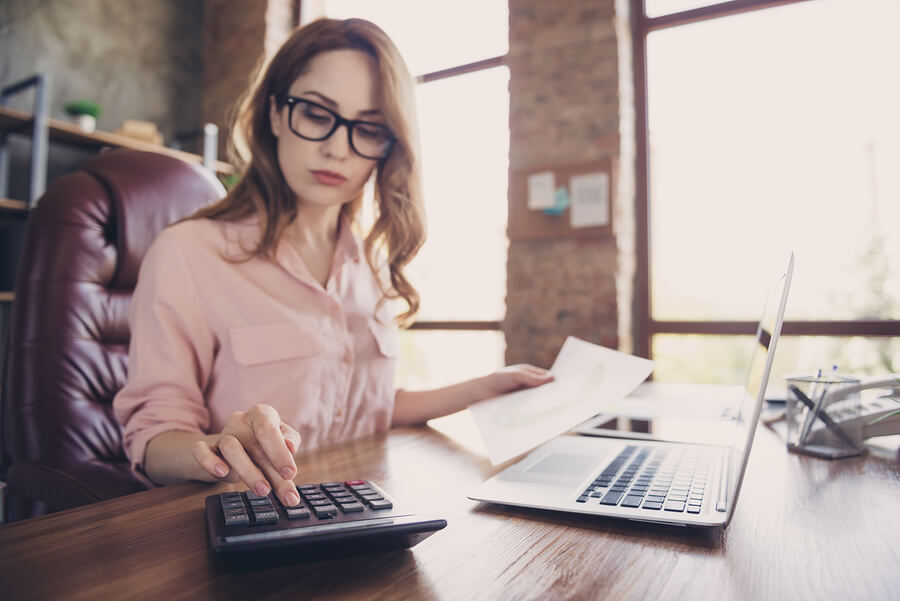 3. PMP Certification Exam Preparation Cost
This is the indirect cost you spend during your preparation process for the PMP exam. The time required to prepare may vary from person to person depending upon experience, background in project management and time an individual can devote to prepare for the PMP exam.
For a working professional, you can plan for 3 months time wherein you have to spend 3-4 hours every day studying.
Summary
Undoubtedly, the PMP certification is one of the most popular, recognized, world-renowned certification in project management across the globe. Many factors such as certification, industry, years of experience, position, team size and budget, region or country play a significant role in PMP salary.
Moreover, PMP Salary varies from region to region within the US and across the countries. According to PMI surveys, PMP certification impacts project manager salaries by an average of 23% more than their non-certified professionals.
Hence, the best and quickest way for a project manager to get an increase in their salary is to acquire PMP certified status!